News from Solar Energy International (SEI)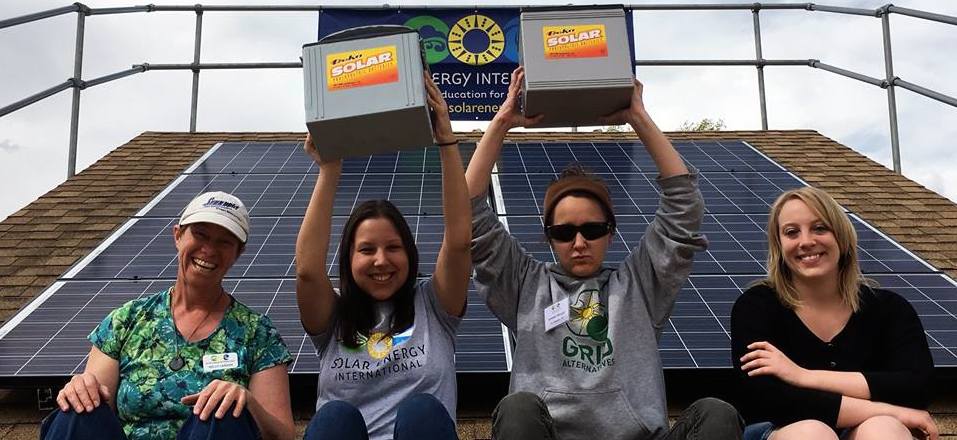 SEI Alumni Highlight: Emily Petrossian Completes Battery-based Solar Installation Training
Emily Petrossian (second from the left in the photo) is the newest member of a battery manufacturing company based in California. She is the latest team member to attend solar installation training at Solar Energy International (SEI), sponsored by a company who routinely send their employees to train with SEI. Her goal was simple: to […]
Read the Full Story

SEI Alumni Highlight: Daniel Gisonda – Solar Installer Training Dreams Come True!
Solar installer training with Solar Energy International (SEI) was a dream come true for Daniel Gisonda for whom solar had been a lifelong pursuit. As a child, Daniel was frequently found exploring with Discovery Zone solar kits and to this day spends his free time tinkering with small solar projects such as converting a conventional […]
Read the Full Story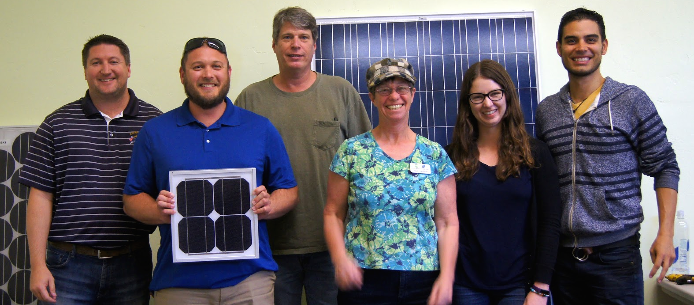 SEI Alumni Highlight: Stephanie Gulliver – Solar Installation Training for Electrical Engineers!
Stephanie Gulliver (second from the right in photo) is an Electrical Engineer from San Francisco, CA. She is returning to SEI for her second class in solar electric systems and solar installation training. This Spring she enrolled in PV 202: Advanced PV System Design and the NEC (Grid Direct) with the purpose of pursuing professional […]
Read the Full Story

SolarWorld Americas Selects Solar Energy International (SEI) as Training Partner
SolarWorld Americas Inc., America's largest manufacturer of crystalline silicon solar cells and photovoltaic modules, has selected industry-recognized non-profit renewable energy training school Solar Energy International (SEI) as a solar installer training partner. This partnership will provide professional development for SolarWorld's rapidly growing solar installer network. Solar installation training opportunities are available for installers just entering […]
Read the Full Story
View all news >
TOP 10 [REALLY COOL]
THINGS TO DO AFTER CLASS
Experience the very best in renewable energy training in the beautiful Rocky Mountains. Professional development and a vacation of a lifetime all in one trip!
---