---
News from Solar Energy International

Join us in Celebrating our 20th!
In recognition of SEI's 20th Anniversary this summer, join the SEI team for a fun, family-friendly, old-fashioned BBQ potluck on Saturday, Aug. 13 at Third Street Center in Carbondale, CO. The BBQ takes place from 1-4 p.m. MDT, and will feature organic food, live music, solar cooking demos, and SEI's solar friends from the past and present.

Make an entire weekend out of it and join us for a rafting excursion on Friday, Aug. 12, and a tour of SEI's Paonia PV Lab Facility and lunch at Delicious Orchards on Sunday, Aug. 14. If you are interested, please RSVP to sei@solarenergy.org and we will provide more details.

Come celebrate with us in sunny Colorado!
---
Teaching Solar Energy to Kids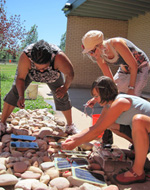 What better way to get the world onto a renewable energy path than to reach out to the younger generations. SEI has two workshops this summer to help educators bring renewable energy into their curriculum. These workshops bring teachers up to speed with vital concepts and techniques for educating K-12 students about renewable energy, and include hands-on activities that can be used in the classroom. Teachers and non-formal educators of all K-12 students are encouraged to attend.
SEI would like to thank XCEL Energy for providing funding for SEI's teacher trainings.

* Read about a recent Solar Suitcase project below.
---
Renewable Energy for Nicaragua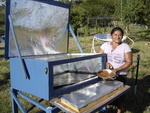 Learn about renewables for the developing world in the developing world! SEI is offering two workshops this fall in Nicaragua, where participants get first-hand experience installing PV systems, building wind turbines, and constructing solar cookers in rural communities where these technologies make a huge difference.

SEI works with the Solar Women of Totogalpa and the NGO Grupo Fenix, recipient of the UN based SEED Award
for Entrepreneurship in Sustainable Development, and with the NGO
blueEnergy Group
, winner of the Energy Globe Award.
Read about the Solar Women of Totogalpa in the latest issue of Home Power magazine.
Listen to Mathias Craig, co-founder of blueEnergy, discuss their amazing work on the Atlantic Coast of Nicaragua, on SEI's YouTube Channel.
---
Get Trained at Intersolar North America!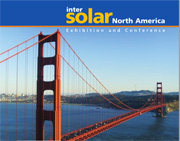 SEI is pleased to be a training partner at Intersolar North America's premier conference, July 12-14 in San Francisco, CA!

Intersolar North America is the largest solar exhibition in California - the primary U.S. solar market. Over 22,000 visitors and 800 exhibitors are expected at the exhibition, co-located with SEMICON West. The event's rapid growth over the past three years underscores the exhibition's status as North America's global industry hub as a vital international industry meeting point for photovoltaics and solar thermal technology among manufacturers, suppliers, distributors, project developers and service providers.

SEI is offering both entry level and intermediate trainings as part of this event. If you receive SEI's enewsletter, you are eligible for discounts on the training. Register at Intersolar.us and enter the priority codes below:
ISNAPW2: 10% discount for Workshop PV System Installation (Entry Level)
ISNAPW4: 10% discount for Workshop PV System Installation (Intermediate Level)
ISNAPWCOMBO: 10% discount for Workshop PV System Installation (Combo)
ISNAFRC17: free expo only code!
---
Solar Suitcases Saving Lives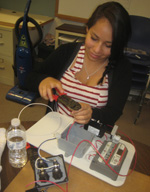 This April, SEI worked once again with the Teen Parent Program at Yampah Mountain High School in Glenwood Springs, CO to build Solar Suitcases for health clinics in areas with little to no access to electricity. Solar Suitcases, developed by WE CARE Solar, are stand-alone photovoltaic systems that fit in a suitcase. They are designed to provide reliable electricity for critical lighting and communication needs within the clinics, reversing the high rates of maternal mortality in areas without electricity . . . mothers helping mothers.

One of the teen parents in the class wrote the following to the recipients of the suitcases:

"Thank you for letting us be a part of your lives. We hope that the Solar Suitcases will arrive in good hands, and help save all patients, especially mothers and infants. I'm grateful to be a part of this project. No matter the distance, what country we might be from, we all can give a helping hand to those that need it."
---
The Rise of Concentrating Solar Thermal Power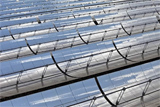 With big government help, a solar thermal power (CSP) technology boom seems to be coming in the United States. Regulators have issued permits for about a dozen power plant projects and construction is underway for a few. But the three main challenges for building a project – permits, finance and technology -- remain big concerns for technology and project developers.

Read the entire article at RenewableEnergyWorld.com
---
Start Your Own Solar Garden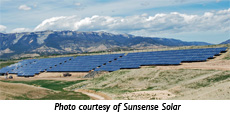 The largest community solar farm in the country, 5 acres and 858 kW, opened this month in Garfield County, Colorado. The farm is operated by the Clean Energy Collective (CEC) which has developed a pioneering model in community-owned renewable energy, where people own, not lease, part of a local clean energy power plant. The PV system was installed by Sunsense Solar, including some SEI alumni and staff.

Developers, solar installers and utilities around the nation can work with the CEC to bring community-owned solar to their areas. The CEC is able to provide the business model, legal contracts and even financing to help you start your own community-owned "solar garden."

Community-owned solar opens up an entirely new market of potential solar customers and makes renewable energy more accessible to everyone! For more info contact: 800.646.0323 or moreinfo@easycleanenergy.com.
---
Featured Alum - Paul Paladino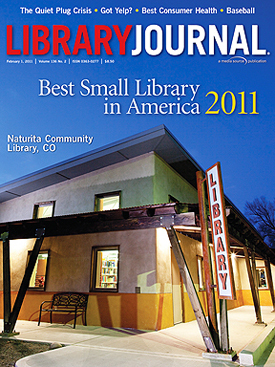 Paul is an alum of SEI's Straw Bale workshop. He is also the director of the Montrose Regional Library District, which includes the Naturita Community Library. The Naturita library recently expanded from 500 square feet to a 4,400 square foot straw bale building with Paul acting as general contractor. The library was awarded the Best Small Library of the Year award by Library Journal and the Bill and Melinda Gates Foundation. Other green features include a geothermal heating and cooling system.

According to Paladino, "The whole idea was to spend less on utilities and put money into programming and staff to actually help people."