Table of Contents
Upcoming Workshops
Solar Thermal Madness Month
Solar Training in Dubai
SEI New Textbook Series
Solar Suitcases in Sierra Leone
PV America West
Iowa Considering FITs
Heather Andrews - PVAddict
Featured Alum - Tiffany Calabaza
---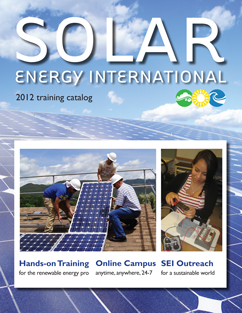 Download SEI's latest catalog of courses!
---

Featured Workshop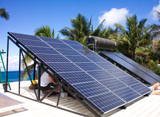 Solar Electric Design & Installation (Grid-direct)
Honolulu, Hawaii
March 26 - 30

---
Upcoming Hands-on Workshops

PV101: Solar Electric Design & Installation (Grid-direct)
Feb. 20 - 25 -- Tucson, AZ
Mar. 12 - 17 -- Tucson, AZ
Mar. 12 - 16 -- Atlantic City, NJ
Mar. 26 - 30 -- Honolulu, HI
Apr. 2 - 7 -- Guemes Island, WA

PV202: Advanced PV System Design & the NEC
Apr. 2 - 6 -- Honolulu, HI

Solar Hot Water Design & Installation
Apr. 9 - 13 -- Guemes Isl, WA

---

Upcoming International Workshops
Renewable Energy for the Developing World - Hands-on
March 10 - 18 -- Costa Rica

Renewable Energy & Energy Efficiency in Cuba
April 16 - 28 -- Cuba

---
Upcoming Online Workshops
PVOL101: Solar Electric Design & Installation (Grid-direct)
March 12 - April 22

PVOL202: Advanced PV System Design & the NEC (Grid-direct)
March 12 - April 22

PVOL203: Battery Based Design
March 12 - April 22

PVOL206: Solar Business & Technical Sales
March 12 - April 22

FVOL101: Diseño e instalación de sistemas fotovoltaicos
March 26 -May 6

---
---
Solar Energy International has a strong community presence on social networks. Please consider joining these SEI groups:
---
Your Generosity
Ensures our Success!
SEI depends on our donors to continue our educational programs.

Please join us! In 2012, we have ambitious and exciting plans to expand our Outreach Programs and reach more people than ever before. As always, we need your help to make this happen.

Click here for details on how to donate to SEI.


Forward this newsletter
to a friend



---
News from Solar Energy International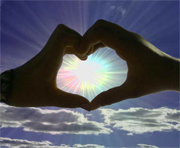 Show some love for PV, renewable energy, international development, job training and the planet this month with a tax deductible donation to Solar Energy International.

Visit our Education Fund page to support SEI's programs.
---
Upcoming Workshops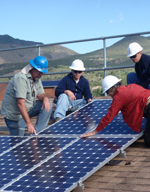 SEI has upcoming solar electric workshops in some of the hottest locations for solar energy. A recent study in Arizona showed that solar and other RE companies companies account for about 16,000 jobs in Arizona and more than $2 billion in economic impact; New Jersey has some of the best solar incentives in the country; and Hawaii is one of the only states with a feed-in-tariff. We are offering solar trainings in all these location and more!

SEI is also offering a slew of online courses in March. Whether you're a beginner at PV, want some advanced PV knoweldge, o habla español, SEI has an online course for you.
Register soon as these courses fill quickly.
And if you want a more exotic experience, check out our upcoming workshops in Costa Rica and Cuba!
---
Solar Thermal Madness Month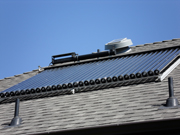 March is Solar Thermal Madness Month at SEI in honor of the Colorado Solar Thermal Roadmap that was released through the Solar Thermal Alliance of Colorado (STAC) under the joint leadership of the Colorado Renewable Energy Society (CRES) and the Colorado Solar Energy Industries Association (COSEIA).

We are offering 3 Continuing Education Webinars that count for NABCEP continuing education hours, as well as a 5-day workshop.
---
SEI Makes Solar Training History in Dubai
SEI is part of the the United Arab Emirate's first professional solar academy which opened this month with an inaugural class of 20 students. SEI recently completed the first hands-on introductory solar training of its kind in the emirate. The Professional Solar Academy is a joint venture between the British University in Dubai, the green energy manufacturer PTL Solar and SEI.

The institution will run short courses for professionals in the industry or related fields every three months.

Click here to read more.
---
SEI's New Textbook Series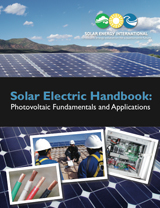 SEI has been the leader in solar energy textbooks for years and is committed to providing up-to-date materials and innovative instructional technologies. In the spirit of this commitment to renewable energy education, we are pleased to announce the Solar Energy International Textbook Series (see video) being released throughout the coming year.

Printed in full color with high resolution photos of real world PV applications, informational graphs, and interviews with professionals throughout the industry, these textbooks will be available in both print and mobile device formats.

This textbook series includes both introductory topics for people just entering the field and highly technical textbooks for solar professional.
Sign up today to receive updates about this upcoming SEI Textbook Series!
Click here to read more.
---
Solar Suitcases in Sierra Leone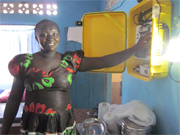 WE CARE Solar and SEI recently partnered to help bring solar suitcases to Sierra Leone. SEI instructor Carol Weis traveled with WE CARE Solar Founder Laura Stachel to the West African country to install 7 solar suitcases and train local health care workers and technicians. They also met with different UN and government agencies, and visited numerous health clinics to gain a better understanding of the local needs, medical services provided, building materials, and installation considerations.

We are currently raising funds for more Solar Suitcase training. If you would like to help support this exciting project, click here, and put 'Solar Suitcase Project' in the comment section.
Click here to read more.
---
Join SEI at PV America West in San Jose, CA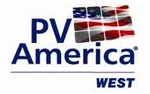 Join SEI at PV America West in San Jose, CA, from March 19-21! SEI will be offering two workshops: PV System Operations and Maintenance and Smart PV Design for the Solar Professional. Each class counts for 8 NABCEP continuing education credits and are taught by SEI's own Kris Sutton, Brian Mehalic, Rebekah Hren and JR Whitley.

Come visit us at Booth 1310 to pick up the coveted "I heart SEI" buttons. We look forward to seeing you there.
---
Iowa Considering Feed-in Tariffs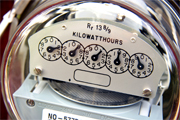 Senators in the heartland state of Iowa have introduced a modest feed-in tariff bill into the state legislature. The move is the first serious effort to introduce a system of feed-in tariffs anywhere in the US during the current legislative session.

Introduced by five Iowa state senators representing the majority party, SF 225 calls for a limited system of differentiated tariffs for renewable power plants less than 20 MW in size.

Read the entire article on RenewableEnergyWorld.com
---
Tribute to Heather Andrews - PVAddict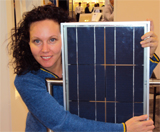 SEI staff are very saddened by the loss of SEI alum, supporter, and friend Heather Andrews, who passed away February 8. Heather was a fierce advocate for solar power, so much so that her Twitter handle was PVAddict. In memory of Heather's passionate dedication to all that is solar, SEI is proud to establish the Heather Andrews Scholarship Fund in her name. This scholarship will support a female SEI student pursuing hands-on training at our Paonia Lab Facility in the charming town nestled in the Rocky Mountains Heather held close to her heart.

Click here to read April Clark's tribute to Heather Andrews.
---
Featured Alum - Tiffany Calabaza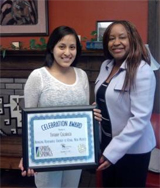 The White House recently recognized Tiffany as a "Champion for Change" for her efforts to bring renewable energy to her hometown of Kewa, New Mexico. Tiffany, a Colorado College student, worked with fellow students and Kewa tribal members to convert a community windmill into a solar water pumping station, an idea she worked on when she participated in SEI's Renewable Energy for the Developing World online course. The station will pump ground water more efficiently, allowing livestock and other small wildlife to have a source of drinking water.