---
News from Solar Energy International
New Advanced SEI Workshop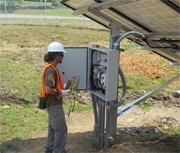 SEI is offering an advanced four-day training for solar professionals to gain hands-on experience with a wide range of state-of-the-art tools used for PV system commissioning and troubleshooting.

PV351L: PV Systems - Tools and Techniques for Operation and Maintenance Lab Week (Grid-Direct) will be held only twice in 2012 (August 14-17 and October 9-12) and will be taught at SEI's world-class lab facility in Paonia, CO. With modules and inverters from dozens of major manufacturers, plus the guidance of expert instructors, it's hard to imagine a facility more suited to training PV professionals on better, safer commissioning and O&M techniques using the newest tools on the market.

Click here to read more.
---
Solar Powered Health Care in Africa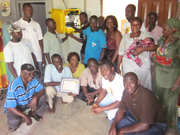 This past week, SEI partnered with WE CARE Solar to build technical capacity in Sierra Leone and installed 11 new lighting systems in remote maternal health clinics.

SEI instructor Carol Weis once again teamed up with WE CARE Solar co-founder Dr. Laura Stachel to deliver a 7 day train-the-trainers course which included one day in the classroom and 6 days in the field. This train-the-trainers class resulted in six local technicians who are now able to install Solar Suitcases and can train the local health care workers in how the system works.

Read more in Carol's blog
---
Invite Your Instructor Into Your Home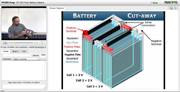 SEI's brand new online course PV203 PREP: Battery-based PV System Fundamentals is quickly becoming one of our most popular courses! It is an online course that is on-demand: you can sign up anytime and begin the course upon completing registration!

One of the most exciting aspects of this course are the videos featuring SEI's premier instructors presenting our nationally recognized curriculum – now you can learn from our incredible instructors from the comfort of your home!

Battery-based PV systems have a diverse range of applications: from PV water pumping systems to grid-tied with battery back-up homes, the possibilities are endless! This course will address the myriad of system types and the design differences that need to be considered for each.

For more information read the PV203 Prep blog, or check out the full description of the course on SEI's website.
---
Solar Power for the White Earth Reservation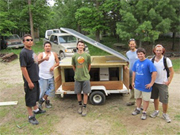 SEI recently partnered with Honor The Earth and White Earth Land Recovery Project to build a portable power trailer at the White Earth reservation in northern Minnesota. SEI has been working with these two organizations over the past several years to bring renewable energy training and project installation to various Native American communities around the US.

This most recent project focused on constructing a stand-alone, solar powered trailer for the community to use at various events, gatherings and pow-wows throughout the local region. The modest sized stand-alone system will provide AC power for operating the PA system at these events and the ability to broadcast from these events through their local radio station. Additionally, the system canbe used to charge small electronic devices such as cell phones, iPads and laptop computers for folks attending the event.

Read more on the blog posted by SEI instructor Jeff Tobe
---
Powering Health in the Developing World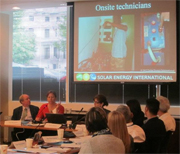 The United Nations Millenium Development Goals state that 2012 is the year of International Sustainable Energy for all, in order to reduce the effects of poverty in the world. In an attempt to get the leaders in sustainability and health care together, the UN Foundation in collaboration with the World Health Organization, Sustainable Energy for All, and WE CARE Solar hosted a conference on Powering Health in the Developing World. The conference, held on May 01, 2012, was attended by 40 organizations including USAID, UNDP and NGOs concerned with global health care.

SEI instructor Carol Weis presented to this group on the importance of local training including training decision makers, designers/installers, on-site technicians, and end-user hospital staff. Her presentation showed real examples of the importance of training to the success of a project.


---
US Solar Industry Posts Solid Q1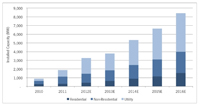 For all the turmoil surrounding the American solar industry, the U.S. followed up its record fourth quarter of 2011 with its second-strongest quarter yet.

According to new figures released by GTM Research and the Solar Energy Industries Association (SEIA), 506 megawatts (MW) of new installations came online during the first quarter of 2012. That robust figure followed the American industry's record-setting 780 MW that came online between October and the end of December, and it puts it on pace to easily surpass last year's installation mark.

The new numbers are increasingly meaningful as the industry looks to assess the fallout from a string of potential market disruptions. Read the entire article on RenewableEnergyWorld.com
---
Join SEI at Aspen Ideas Fest Block Party!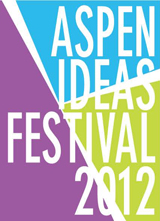 SEI will be making an appearance at the Aspen Ideas Festival Block Party on July 1. The Block Party is a free event in Aspen, CO which features Aspen Ideas Festival speakers and a number of organizations who will be promoting their Big Ideas.

SEI's Big Idea is Universal Renewable Energy Education. In a nutshell: if every person on the planet understood more about the energy they use, we would use less energy on the whole and we would use renewables wherever possible. That's not a tough sell to the readers of our newsletter!

We will be demonstrating our amazing new Introduction to Renewable Energy ebook on iPads and we will also be putting people on the Solar In the Schools Energy Cycle to feel what it's like to actually be a powerplant for a minute or so. Come see us!
---
Upcoming Events

Appropriate Technology and Sustainability Course in Mexico
August 11 - 19, 2012 with the International Renewable Resources Institute (IRRI)
Through a mix of lectures, field visits, systems installation, and technology demonstration, students will gain valuable insight into the unique world of sustainable rural development. Click here for more info.
---
Featured Alum - Rhianna Bain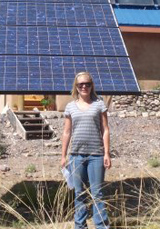 While working at a real estate firm, Rhianna was introduced to a topic that would change her life course — renewable energy. After completing SEI's PVOL101 she was able to land a job in the solar industry working for Conergy, a global PV manufacturer and wholesale distributor as an Inside Sales Representative. To further develop her solar skills she has since completed PVOL202: Advanced PV System Design and the NEC, and as well as SEI's free RE100: Introduction to Renewable Energy course. Read more about Rhianna's story here.