SEI Announces New Executive Director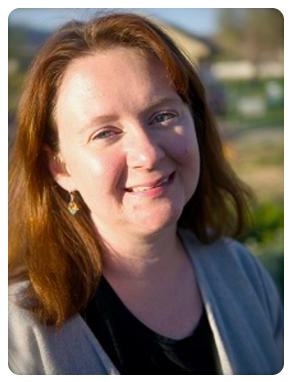 Solar Energy International (SEI) is pleased to announce that Kathy Swartz has been named Executive Director. Johnny Weiss, SEI's Co-Founder, in the role of consultant, continues to advise SEI.
Kathy has been serving as SEI's Acting Executive Director since June 2012. Under Kathy's leadership, SEI is expanding its training offerings both in the US and aboard, continuing the long-tradition of cutting-edge training for the needs of the industry, and reaching more students than ever.
Swartz said, "My vision for SEI focuses on people. This includes our students to our alumni to the industry we serve. We have a top-notch training program and our staff and instructors are here to help you succeed. Whether you are new to the grid-tied industry, working on battery-based systems in the developing world, or commissioning utility systems, SEI will provide you with world-class trainings. Let us know how we can serve you."
---
SEIA Report Shows Record Solar Industry Growth - SEI Responds by Expanding Solar PV Technical Training for Professionals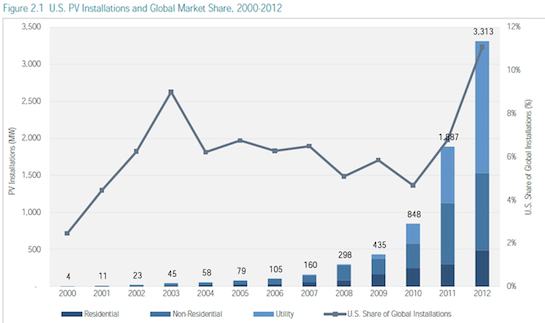 SEI is responding to
the recent report
released by the Solar Energy Industries Association (SEIA) and GTM Research by offering more solar professional focused training opportunities. This report indicates record industry expansion, increased job growth, and small business opportunities in the solar industry.
As the demand for a highly trained clean energy workforce increases, we are responding to this report by expanding our 2013 hands-on labs and classroom training sessions leading to graduation paths from SEI's Solar Professionals Certificate Program.

We have also added some of the most rigorous and technical hands-on labs in the industry through our new PV351L: PV Systems - Tools and Techniques for Operation and Maintenance Lab Week (Grid-Direct).

---
SEI's Solar Professionals Certificate Program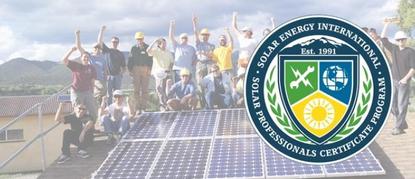 It has been just a little over a year since SEI created the Solar Professionals Certificate Program. Since the launch of SPCP, there have been over 300 applicants, over 200 students accepted into the program, and
62 graduates.

The SPCP program was started due to feedback from students who wanted a clear path to graduate from SEI's training program as well as employer requests for a program to help distinguish a job applicant's level of training from SEI.
This is a selective admissions program that accepts applicants with transferable skills and aptitudes to help ensure graduate quality as well as help ensure an applicant's dedication to complete the full program of study.
Read more about SPCP...
---
Video: SEI's Paonia, Colorado Training Facility Imagine a Different Kind of Classroom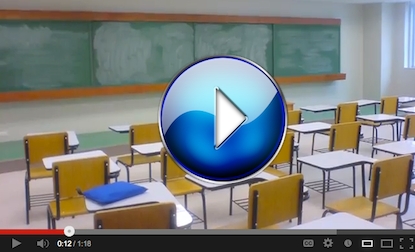 A classroom can be so much more than desks and chairs surrounded by four walls. Why not visit SEI's Campus in Paonia, Colorado to expereince the best training in the solar industry and in the most beautiful place on earth!
Solar Energy International (SEI) Paves the Way for PV Technicians in the Americas
Blog from Mathew Harris - SEI Education Center Manager
The Academia de Profesionales Solares de las Americas (APSA)
is strongly underway. On January 15 SEI announced the application process open for this exciting Spanish PV training initiative for Central Americans and Mexicans. To date we have received 80 excellent applications from people all over the region. This high rate of interest in a little over a month's time is very exciting for SEI to see. The application process closes on May 15, and we will be choosing 50 people by May 31.
Read Matthew Harris's full blog...
---
Solar Energy International (SEI) Provides Solar Training for Electrical Inspectors
Blog by Brian Mehalic - SEI PV Instructor and Curriculum Developer
Solar Energy International (SEI) has completed its third round of Electrical Inspector trainings, with daylong sessions in Tucson, AZ, Las Vegas, NV, and Kansas City, KS. As part of an ongoing Department of Energy Grant, SEI is working in conjunction with the International Association of Electrical Inspectors (IAEI) and Underwriters Laboratory (UL) to provide training to hundreds of inspectors in jurisdictions across the Rocky Mountain Solar Training Program region. Attendees receive continuing education credit through the IAEI. The range of inspectors, building officials, city planners, and system designers and installers that have attended makes for a diverse and knowledgeable group.
Read Brian Melhalic's Full Blog...
---
Solar Energy International (SEI) Celebrates Co-Founder Johnny Weiss and Creates Honorary Scholarship
Blog by Kathy Swartz - Executive Director
During SEI's Annual Instructor Training, we had a surprise party for our Co-Founder, Johnny Weiss. During this event we presented Johnny with "The Johnny Weiss Honorary Scholarship." Because of Johnny's vision, SEI has trained over 25,000 people since 1991 and has had a significant impact on the renewable energy industry. This scholarship is for a person who demonstrates Johnny's commitment to making the world a better place through service.
---
Blog by Brian Mehalic - SEI PV Instructor and Curriculum Developer
In an extremely anticipated annual rite of passage, Solar Energy International's pool of PV instructors – all highly decorated, widely respected, infinitely knowledgeable, and all-around super-fun and interesting folks – arrived at the home office in Paonia, Colorado for the 6th annual SEI Instructor Training.
Read Brian Mehalic's Full Blog...
---
SEI's 2013 Work-Trade Program

For over 20 years, SEI's Work-Trade Program has enabled people from around the world to hone their renewable energy technology skills and improve their capabilities while helping to strengthen and grow SEI. In fact, the majority of our current staff were once work-traders!

A Warm SEI Welcome to our 2013 Work Trade Team Members
Tom Durston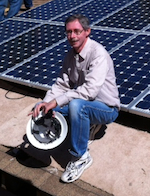 Tom has a background in forest engineering work with the US Forest Service and holds an AA in Technical Forestry, a BS in Civil Engineering and an MS in Forest Engineering.

Tom began his solar energy training with SEI in 2011 and received his SEI Residential and Commercial Photovoltaic Systems Certificate with the first graduating class in May 2012. He currently does solar energy design and consulting and has opened a consulting business, Solar Alternatives Design.

Courtney Boyd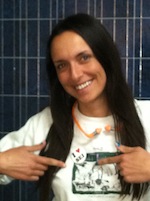 Courtney comes to the SEI team in the form of a work-trade exchange as a part of the new intern sharing project with Community Rebuilds of Moab. Her official job title is PV Lab Yard Assistant, but she mostly does whatever Jeff Tobe tells her to do. Lucky for her, Jeff has all kinds of fun things going on that she gets to be a part of.

Last year she set out from Kentucky with a distinct mission to learn as much as possible about natural building, permaculture, and renewable energy. In the fall she spent four months building a strawbale home alongside 8 other interns through the affordable housing program/natural building education offered by Community Rebuilds. Through a series of fortunate events she has now landed at the SEI campus to work and learn.
---
Blog by Carrie Schaffner - SEI Alumni

Before I started working for the U.S. Antarctic Program in 2005, I had only the most basic understanding of renewable energy technologies, and virtually no first hand experience. McMurdo Station basks in 24 hours of daylight for just over four months of the year, the same months during which the population swells, and yet there was nary a PV panel in sight. Over the course of several seasons, I heard a lot of unsatisfactory explanations as to why this was the case, and this motivated me to learn more. I heard about SEI from several different people in the program who had taken courses in the past, all of whom raved about the quality of workshops and instructors that SEI offered.

Read Carrie Schaffner's Full Blog...

---