So how did these students make their way to SEI's Solar PV Lab Week at SEI's Campus in Paonia, Colorado? It all starts with our PV101 training session that can be taken online or in-person.

From there, you can go in many different directions with our Solar Professionals Certificate Program training path. You can focus on grid-direct systems, battery-based systems, solar business and technical sales, or an overview of all major renewable energy technologies. Get started today!
---
Solar Energy International (SEI) and the rest of the world has recently lost a good friend and strong advocate for SEI's mission of renewable energy education for a more sustainable future - Randy Udall. Randy was a Carbondale, Colorado resident and environmental steward. SEI Board President, Ed Marston, knew Udall over three decades and offers this tribute.

Listen to the audio version >>
Read Ed Marston - SEI Board President entire blog >>
---
Interested in NABCEP Certification or are you up for NABCEP Re-certification? SEI has the Trainings for you!
Call SEI Student Services at 970-963-8855x1
or visit: http://www.solarenergy.org/workshop-schedule

New to the Solar Industry?
SEI is offering a PV Entry Level Exam Package for people who are new to the industry and want to get their foot in the door. This package consists of the following:
PV101: Solar Electric Design and Installation (Grid-Direct): August 19-23, 2013, in Oak Brook, IL

PV203 PREP: Battery-based PV System Fundamentals

NABCEP Entry Level Exam via computer-based testing

Register: http://www.tinyurl.com/NABCEP-ELE
Taking the NABCEP PV Installation Professional Exam in October?
Due to popular demand, Solar Energy International is offering a 2 day, in-person Test Preparation for the NABCEP PV Installation Professional Exam training to prepare people for the exam. This solar training is ideal for anyone who has already met all of NABCEP's prerequisites for training and installation experience based on their background.
Register: http://www.tinyurl.com/NABCEP-Prep

Is your NABCEP Re-certification due this fall?
SEI offers a $499 CE Package Plan for meeting all 18 credits of your NABCEP Re-Certification requirement. You can chose from a variety of on-demand courses, including Rooftop PV: What You Need To Know About Building and Fire Codes by Jim Kirby, PV System O&M Strategies and Techniques, AC Coupling, and many many more!
---
SEI is proud to announce our IREC-ISPQ accreditation has been renewed for our Solar PV courses and workshops! Join us to experience our quality training first hand: http://www.solarenergy.org/workshop-schedule

Did you know SEI was one of the FIRST IREC-ISPQ accredited renewable energy training programs in the world? March 14, 2002 was when we first received our accreditation.

Read Chris Smith's entire blog...
---
VIDEO TOUR:

3.5 Megawatt Solar Farm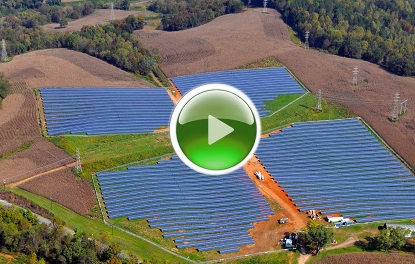 J

oin SEI instructor Brian Mehalic for a tour of one of the inverter skids at the 3.5 megawatt Ararat Rock Solar Farm, owned by O2 Energies. Located in Mt. Airy, North Carolina (hometown of Andy Griffith), the system has been online for around a year, and will produce about 6,300 megawatt-hours of electricity annually. Click play button...
---
Living Off-Grid - The Decade Update - Part II

Rebekah Hren - SEI PV Curriculum Team Member
Nearly a year ago I started upgrading my decade-old off-grid PV system, and wrote about it for SEI's blog. The first half of the upgrade included a new 2,000 watt pure sine wave inverter, a 3,000 VA generator, and an upgrade to the AC electrical system in my cob house [http://en.wikipedia.org/wiki/Cob_(material).] The second phase of the upgrade happened this past weekend, and included replacing the two old 155 watt modules with four 235 watt modules, and installing a charge controller that can handle the increase in current and voltage.

Read Rebekah Hren's entire blog...
---
SEI's Solar in the Schools / Solar Rollers Launch Movie Before Big Race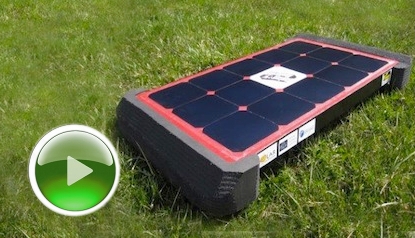 The Solar Rollers program has launched an 8-minute movie featuring high school students and their solar-powered RC cars as they competed at a National Renewable Energy Laboratory event in May - the first U.S. race for this type of car. The movie depicts some of the challenges faced as these dedicated students designed, built and tested their lightweight, energy-efficient solar cars.

Read Noah Davis's entire blog...
---
Solar PV Quality Issues in the News
Quality assurance is a hot topic in the solar industry and Solar Energy International (SEI) has a vested interest in the quality of PV systems installed world-wide. Much of the media attention has been on the quality of components, specifically PV modules, coming from the manufacturing side of the industry. SEI's focus starts with the highest quality training experience for students and professionals who already are or will become the technical experts for the industry.

Read Chris Turek's entire blog...
---
SEI's non-profit hometown in Carbondale, Colorado earns recognition as the first Colorado Western Slope Solar Friendly Community! www.solarcommunities.org

The town of Carbondale has earned certification as a Solar Friendly Community for adopting leading best practices designed to make it faster, easier and more affordable for its residents to go solar.

Read entire blog...
---
SEI Alumni Highlight - Steve Johnson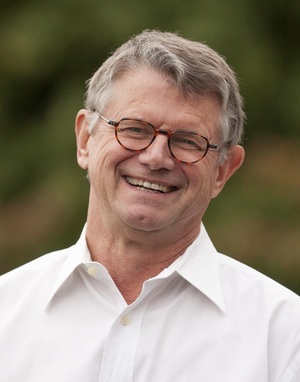 "My first interaction with SEI was when I attended the week long PV Design class at Guemes Island, Washington in 1999. Y2K was right around the corner, a boom year for solar, and I had an off grid stint for a while. LightWave Solar became a business in 2006. We operated out of our tractor shed at home until my wife kicked us out when she got blocked in the driveway by a delivery truck one day. The next year, in 2007, I received my NABCEP certification.
"
"LightWave Solar now employs 40 people with offices in Nashville and Memphis, Tennessee. All told, we have installed over 350 systems, totaling 7 megawatts of capacity. LightWave is grateful for SEI's contribution to the solar community, and we continue to have employees receive training through SEI."
Read more about LightWave solar >>
---