Why is Labor Day Important
to the Solar Industry?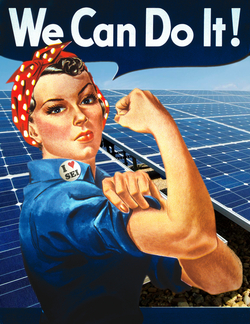 I am glad you are reading this eNewsletter before you pack up the family for a long Labor Day holiday weekend.
I just wanted to take a minute to thank all of our SEI Alumni and Friends for the continued support and efforts you all have put forth this year in seeking renewable energy education and career training for a more sustainable future through SEI.

Going into this long holiday weekend, it is important to remember the reason behind this day of rest. Labor Day is a creation of the labor movement and is dedicated to the social and economic achievements of American workers. It constitutes a yearly national tribute to the contributions workers have made to the strength, prosperity, and well-being of our country.
So Labor Day is important for all of us here at SEI to acknowledge the hundreds of thousands of professionals that have chosen to make the solar industry and broader renewable energy sector a career choice.

These hard working solar and renewable energy professionals set the stage for a better and more sustainable future for this country and the world through their hard work and dedication. SEI thanks you and is here to serve you in your career growth and continuing professional renewable energy education!

Kathy Swartz - SEI Executive Director
---
SEI's Solar Professionals Certificate Program Selection - Do You Have What it Takes?

Candidate application review and selection is underway for training cohorts wishing to complete the program by the end of 2013 or Spring 2014. View SEI's Full Training Schedule...
The SEI Solar Professionals Certificate Program (SPCP) is a selective admissions program that admits only the most qualified candidates for SEI's most comprehensive and rigorous technical training path.

Students considering admission to this program and wishing to start their training program in 2013, should apply soon as prerequisite courses and hands-on labs are filling up for the remainder of 2013.
SPCP Training Program Information >>

---
SHOL101: Solar Heating 101 Online
Meet the Instructors Chuck Marken and Vaughan Woodruff (Laurel and Hardy)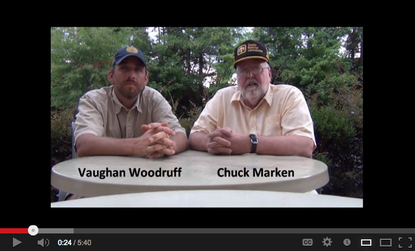 Watch this video to meet our SHOL101 Online Instructors and learn more about his new course starting Nov. 4th. This online training course addresses the fundamentals of solar water heating and solar pool heating. The course goal is to firmly establish the concepts of solar heating (aka "solar thermal") technologies.

The course will familiarize students with industry history, the distribution chain, jobs in the industry, safe practices, and national codes and standards. Students will explore the different types of collectors, systems, components, and materials used in solar heating systems and determine their appropriate applications.
---
Solar Energy International (SEI) Solar Training October 20-25 at Solar Power International '13

SEI is proud to be partnering with Solar Power International 2013 to offer pre-conference workshops. These workshops are taught by SEI's expert instructors, including Kris Sutton, Brian Mehalic, Rebekah Hren, Jeff Tobe, Laura Walters, and Noah Davis. No matter if you are new to the industry or an experienced designer or installer, these workshops will help take you to the next level.

More info about SPI '13 and SEI Pre-conference Workshops...
---
New (and Good) Laws for Small Hydro
On August 9, 2013, President Obama signed into law both H.R. 267, the Hydropower Regulatory Efficiency Act, and H.R. 678, the Bureau of Reclamation Small Conduit Hydropower Development and Rural Jobs Act. These landmark bills unlock the potential for increased hydroelectric project development by reducing the regulatory burdens of permitting such projects. This is a huge victory for small hydropower systems because it cuts through the red tape that often held up the actual installation.
SEI is responding with a world class micro-hydro training opportunity with one of our leading renewable energy instructors, Ken Gardner.
Oct. 28th - MH101: Micro-Hydro Design and Installation - Ogden, UT.

The House of Representatives completed action on the bills earlier in the year, passing them with overwhelming bipartisan support and the Senate unanimously passed the bills. "Federal permitting requirements for non-controversial small hydro projects have been crushing the small hydro industry for decades," said COSHA President Kurt Johnson.

"This new legislation to cut federal red tape is the biggest thing that's ever happened to the small hydro industry. Congratulations to Colorado's Rep. Diana DeGette (D-Denver), who introduced HR 267, and Rep. Scott Tipton (R-Cortez), who introduced HR 678, for their leadership on this common sense legislation which will lead to development of new small hydro installations and job creation."
Register for MH101: Micro-Hydro Design and Installation...
---
PV351L Lab Class Gets Hands-on with the Fancy Tools of the Solar Trade

SEI just wrapped up an amazing week, with 14 students attending the PV351 lab class "Tools and Techniques for Operations and Maintenance," also known as "Hands on with the Fancy Tools".
The course is a week-long combination of classroom theory, best practices, and analysis, along with hands-on time in SEI's world class lab - commissioning, troubleshooting, and learning to safely use the latest tools in the PV industry.

Read Brian Mehalic's Full Blog...

---
This week marks the midway point in Solar Energy International's online course, Diseño e Instalación de Sistemas Fotovoltaicos (FV). This is the first course that is part of the Academia de Profesionales Solares de las Américas (APSA) program which will also include a second online course on battery-based PV systems and a 6 day hands-on photovoltaics workshop at the Earth University-La Flor in Liberia, Costa Rica.

The APSA program features 50 students from Central America and Mexico. SEI is happy to have participating, six students from El Salvador, ten from Costa Rica, eight from Mexico, six from Honduras, three from Panama, eight from Nicaragua, and nine students from Guatemala.

Read Matt Harris's Full Blog...
---
SEI was honored to host a group of 15 participants from the Kuwait Ministry of Water & Electricity for a symposium entitled The Path to Leadership in Renewable Energy. Kris Sutton and Paul Gibb led the group through a 5 day workshop based out of the Vail Cascade Resort in beautiful Vail CO.
The group started with a full day classroom session with Kris on technical issues for utility scale pv systems. The following day saw the group make the two hour journey to SEI's world headquarters in Paonia for a hands-on session in our lab facility. The day was topped off with a u-pick session at Delicious Orchards' peach grove and an amazing dinner at the Fresh n Wyld Farmhouse – a day that several participants described as "unforgettable."

Read Paul Gibbs Full Blog..

---
SEI's Solar in the Schools Puts on a Solar Powered RC Car Street Race in Aspen, CO.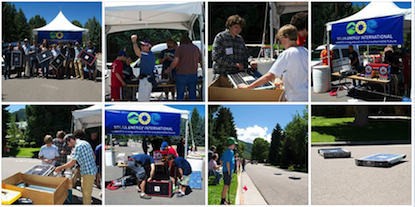 Earlier this month, SEI's Solar in the Schools and the Solar Rollers program was a HUGE hit at the Aspen Science Fair. Hundreds of people visited the SEI booth to learn more about solar energy and energy efficiency. The large crowd lined a closed off street in Aspen, Colorado for some thrilling solar powered RC car street racing! What an event!

View Photo Album...
Support SEI's Solar in the Schools Solar Roller program...

---
SEI Alumni Highlight - Lee Chapman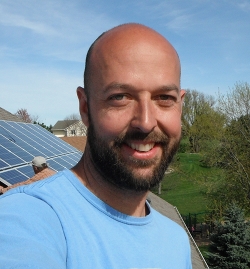 Thanks to some long over due self-motivation and Solar Energy International, I now have a career in the solar industry!

Before making the decision to attend SEI, I had been working for a construction firm that was occasionally contracted by a local PV company to assist with installs. I was hooked after the first job. I knew I needed training but did not know where to begin.

After several months of researching online, I contacted SEI and spoke to Breccia Wilson, SEI Student Services Team Member. She explained the different programs offered and I decided on the Solar Professionals Certificate Program, but was unsure if I could afford it.

Breccia discussed payment options and helped me calculate a monthly payment schedule which made it possible for me to sign up and get started.

In August I attended a lab week in Paonia, Colorado which was a great experience. Not only did I learn a lot during the week but I got to interact with a lot of great instructors and classmates.

After lab week, and some fly fishing in Basalt, I returned to Decorah, Iowa and started working with Go Solar full-time as a crew leader/installer.

My employer, who was the first NABCEP Certified Installer in Iowa, is nearing retirement and is training me to take over the company. I still have one more class at SEI to complete the certificate program yet I already have a career in the industry.

SEI will provide you with the tools and knowledge to succeed in the industry. Thank you SEI! -Lee Chapman