Happy Winter Solstice from SEI!

by Kathy Swartz, SEI Executive Director
Dec. 21st is Winter Solstice and the snow has officially arrived in Paonia, Colorado. Our solar PV training campus is covered with a thick, fluffy blanket of snow. Well except for our PV systems which have been faithfully kept clean so that production is not sacrificed!

We often get asked the question, "So what do you do in the winter? Does SEI just shut down?" December is our busiest planning month of the year. Our PV Team is in the planning process for 2014 NEC updates, additions to our online and in-person classes to improve the learning experience, and new courses to develop.

Joe Villacci and Kris Sutton are actively developing the improvements to the PV training campus. Our Student Services and Marketing teams are formulating our new website, and discussing how to continually improve the student experience. Jess Finnigan, our Workshop Coordinator, is actively planning our spring trainings and conferences.

Read Kathy Swartz's Full Blog...
---
SEI's APSA Training - A Gift Earned


by Matt Harris, Program Director
Academia de Profesionales Solares de las Américas
The 2013 APSA training period has ended, and a new family has been formed. Saturday the final bus left the Earth University to send off the last of the APSA Alumni back to their home countries where they will begin or in some cases continue to carry the torch towards a renewable energy future for the Americas. On behalf of all the instructors who participated in APSA '13 and everyone at SEI I would like to say that this past year has been a spectacular journey, one which could not have culminated any better than it has these past two weeks.

Read Matt Harris's Full Blog...
---
SEI Travels to Las Vegas for Advanced Hands-on Lab PV351L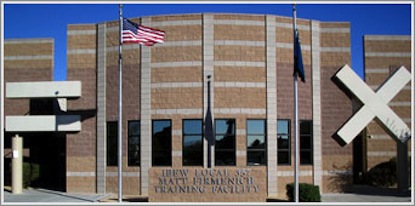 PV351L: PV Systems - Tools and Techniques for Operation and Maintenance Lab Week (Grid-Direct)

Course Description: Located at the Electrical JATC of Southern Nevada, The Matt Firmenich I.B.E.W. - Local Union #357 Training Facility, this intensive, advanced training is designed for solar professionals already working in the PV industry who want to take their skills to the next level. Students in this class will learn the theory behind and gain hands-on experience with a wide range of state-of-the-art analytical tools. The class will focus on PV system operations and maintenance, performance evaluation, and troubleshooting techniques using tools such as the IV Curve Tracer, Insulation Resistance Tester, Thermal Camera, Multimeter, and Clamp-On Meter.

More info about PV351L: PV Systems - Tools and Techniques for Operation and Maintenance Lab Week (Grid-Direct)...
---
2014 Solar Professionals Certificate Program Candidate Selection

The SEI Student Services Team is reviewing candidate applications for 2014 Solar Professionals Certificate Program (SPCP) - Apply Today!

Applicants should apply as soon as possible in order for SEI Student Services advisors to be able to schedule a training advising session before the next round of prerequisite courses.
---
Celebrate Winter Solstice Dec. 21st by Joining SEI's Alumni and Friends Association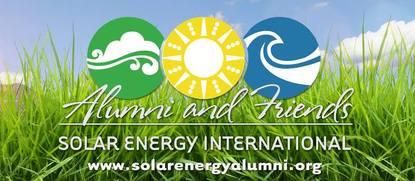 So how are you celebrating Winter Solstice on Dec. 21st? Why not support SEI's mission of renewable energy education for a more sustainable future by becoming an official member of SEI?
Tax deductible Individual Membership dues help SEI support our charitable outreach efforts to include:

* Veterans and Active Duty Scholarship Program
* Solar in the Schools Outreach Program
* Native American Outreach Program
* Women's Outreach Program
* …and all other scholarship funds
---
SEI Solar PV Training in

Copiapó,

Chile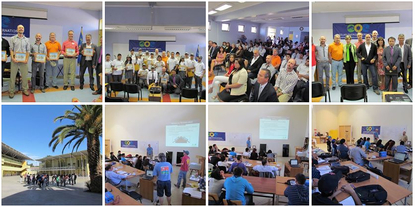 On Friday December 6th 22 Chilean students from Copiapó, a city located in the Atacama desert in northern Chile, received records of completion from SEI after achieving 40 plus hours of PV101 training. The five day course started in December 2nd and finished on the 6th. The closing ceremony, held at the José Antonio Carvajal Technical School was widely attended by teachers, parents, general public, the mayor, council members, the regional secretary for mining and energy development and senator Isabel Allende, a staunch supporter of renewable energy in Chile.
See more photos...
---
PV101: Solar Electric Design and Installation (Grid-Direct)

Course Description: This course will provide an overview of the three basic PV system applications, primarily focusing on grid-direct systems. The goal of the course is to create a fundamental understanding of the core concepts necessary to work with all PV systems, including: system components, site analysis, PV module criteria, mounting solutions, safety, and commissioning. The course will also cover the basics of sizing a residential grid-direct system, wire sizing, overcurrent protection, and grounding

More info about PV101 in Tucson, AZ...
---
SEI Staff and Board Members made a strike with all of our accomplishments in 2013! What a great year working towards a world powered by Renewable Energy!

See more photos - 2013 a Year in Review...
---
Congratulations to the 2013 SEI Solar Professionals Certificate Program Graduates
SEI
is pleased to honor the
105 SPCP graduates in 2013
. Thousands of students took SEI online courses, hands-on labs, and other in-person training in 2013, but this dedicated group of students finished a full rigorous training path in
SEI's Solar Professionals Certificate Program:
Curtis Anderson
Mark Anderson
Jerry Atkinson
Ibrahim Awwad
Caleb Barrett
Karen Barrett
Doug Beall
Jeremy Berke
Jairo Betancourth
Michel Boisvert
Justin Browning
Michael Burke
Sean Burns
Thomas Bush
Cc Campos
Jared Carlson
Spencer Carlson
Gerald Carmody
Diego Javier Castillo
Christopher Chisholm
Kevin Cogan
Carlos Corbella
Caleb Cranford
Gene Daniels
Noah Davis
Robert Davis
Erin DeFeo
Eloy Dizon
Thomas Durston
Richard Eckman
German Franco
Linda Gaffney
James Garrett
Gary Gassman
Logan Gietzen
Damon Glastetter
Martin Gradowski
R. William Gross
Ernesto Grossmann
Gerardo Gutierrez
Ronald Hael
Adam Hammond
Dave Henley
Dana Hickenbottom
John David Holtzclaw
Hal Howes
Stefan Hughes
Kurt Jones
Matthew Joseph
Art Juarez
Abdul Razak Kabadehz
William Karspeck
Yasser Kasber
J. Kent Keebaugh
Kelly Kirby
Jeffrey Klatt
Jackie Knightshade
David Kotler
Roland Kreke
Gary Lindley
Andrew Lorentz
Louis Lortie
Gregorio Loya
Timothy Maroney
Nova Martin
Ramzy Massu
James McCandless
Matthew Miller
Steve Moe
Eduardo Montano Garcia
Shamir Narsai
Crefton Niles
James Orenstein
Mauricio Ortuondo Doyharcabal
Paul Osagie
William Osborn
Elda Palma
Todd Peters
Tim Petty
Scott Pietila
Stephen Raborn
David Ransom
Ramesh Rathnam
Derek Reilley
Lucas Rice
Steven Richardson
Stephen Rogers
Duch Routt
Jim Sandercock
Gary Schmidt
Matthew Schroeder
David Smock
Susan Stark
Donald Tatro Jr.
Keith Taylor
Jeff Thomas
Cal Trumann
Frederick Wagner
Ken Weisbrod
Charles Wilde
Paul Wilson
Todd Wilson
Michael Wong
Jason Zurek
Manuel da Silva