Paonia, CO
Short description

Solar Energy International's industry-recognized Renewable Energy Lab Facility in Paonia, Colorado is located on the Western Slope of the Rocky Mountains along the North Fork of the Gunnison River and at the base of the 11,395 foot tall Mt. Lamborn. Our educational center offers students an unparalleled opportunity to practice what they've learned in the classroom in a beautiful location.
Staff consider our location a little piece of heaven, and the best kept secret in solar.
Travel information
Paonia is located on the Western Slope of the Rocky Mountains, at 5,645 ft. in elevation. Along with Hotchkiss and Crawford, Paonia is one of the small towns that make up the North Fork Valley. The North Fork of the Gunnison River flows through Paonia and the valley. On both sides of the valley are higher mesas offering panoramic views of the West Elk Mountains, Ragged Mountains, Black Canyon of the Gunnison, and San Juan Mountains.
Grand Junction Regional Airport: 1.5 hours to Paonia
Airlines that fly into Grand Junction: United Express, US Airways, Allegiant Air, American, Delta and Alaska
Shuttle services available from Grand Junction to Paonia
Montrose Regional Airport: 45 minutes to Paonia
Airline that fly into Montrose: American, Allegiant Air, Delta and United Express
Shuttle services available from Montrose to Paonia
Eagle Vail Regional Airport: 2 hours to Paonia
Airlines that fly into Eagle/Vail: Air Canada, American Airlines, Delta and United from Atlanta, Chicago, Dallas/Ft. Worth, Houston, Denver, Los Angeles, Miami, Minneapolis/St. Paul and New York/JFK, Newark and Toronto. With non-stop service from 11 cities, connections from virtually anywhere in North America, Europe, Latin America and South America and is easy and convenient.
Shuttle services are NOT available from Eagle/Vail to Paonia. You will need to rent a car.
Denver International Airport: 5 hours to Paonia
Connecting flights from Denver to Grand Junction or Montrose are available.
Shuttle services are NOT available from Denver to Paonia. You will need to a rent a car or take a connecting flight.
Salt Lake City International Airport: 6 hours to Paonia
Connecting flights from Salt Lake City to Grand Junction or Montrose are available.
Shuttle services are NOT available from Salt Lake City to Paonia. You will need to rent a car or take a connecting flight.
SEI receives a number of discounts on rental cars:
AVIS/BUDGET: Receive between 5% and up to 25% off all rental cars. Use the discount code/AWD number: Y378524 when booking to save.
ENTERPRISE:  Receive 5% off all rentals outside Colorado and special prices within Colorado. Use the account code: L12A513 in the box "Optional: Coupon, Customer, or Corporate number". Password is SOL
All rental cars required a major credit card (not a debit card) at time of rental. International students can rent cars, but must present their driver's license from their home. A passport will not work, it must be a driver's license.
Use the Ride Board to connect with other students who may be coming in to the airport around the same time and share a shuttle. If you are willing to share a ride or need a ride to/from the airport to Paonia, please post on our ride share board.
You can access the ride share board through the Online Alumni & Career Center through the following steps:
Visit SolarEnergyTraining.org
Login with your username (your full email address or personalized username that you have created for an online course)
The default password created for you is 'solar' (or your personalized password that you have created)
Under the upper left side menu, My Courses, you will see the Online Alumni and Career Center listed. Just click that link and you are in!
We have local drivers who can provide a shuttle to/from the Grand Junction or Montrose airports to Paonia. Shuttles generally cost $100. Call 970-527-7657 x206 for a list of drivers.
Lodging recommendations
Paonia is a charming, small town nested at the base of Mt. Lamborn, surrounded by farms, orchards, ranches and vineyards. The nearest traffic light is 30-miles away, as is the nearest chain hotel. The up-shot of that is that their aren't traffic jams (unless you're caught in a cattle drive) and there are a lot of quaint, local lodging options available, including bed and breakfasts (B&B), farmhouses, motels, and camping options.
We encourage you to visit the Paonia Chamber of Commerce's lodging list.
Several establishments offer local deals for SEI students. Mention that you are an SEI participant when booking: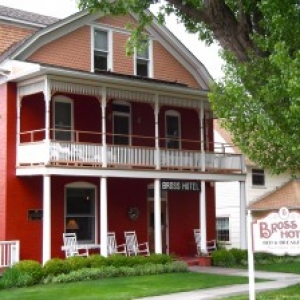 The Bross Hotel Bed and Breakfast is an historic hotel in downtown Paonia, built in 1906. It was completely refurbished in the mid-90s and now features modern amenities, such as wireless internet. Breakfast is served in a spacious dining room. Each room is unique, with its own theme. Most rooms have a full bath. Proprietor Linda Lentz offers SEI students the fifth night for FREE.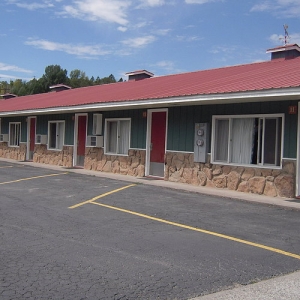 Redwood Arms Motel and RV Park is a family-owned, long-time Paonia business. Located on Hwy. 133, it's a quiet spot about a half mile from downtown Paonia. Redwood Arms will offer SEI students $10 off per night if you stay more than one night. They offer smoking and non-smoking rooms, plus free wireless internet. Plenty of off-street parking.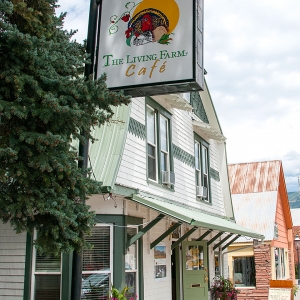 The Living Farm Inn is located directly above the Living Farm Café in an historic building on Paonia's main street (Grand Ave). They offer five cozy rooms, three with private baths and two that share a large, pleasant bath across the hall. Each room has one queen bed. Breakfast is included in the price. The Gillespie family, who own both the Cafe and Inn, will offer SEI students the 6th night free including breakfast. The Café offers farm-to-table food.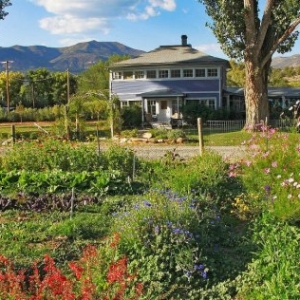 Fresh & Wyld Farmhouse Inn is tucked into a serene corner of the North Fork Valley, just outside the Town of Paonia. Built in 1908, it was restored as a Bed and Breakfast. The 4-acre estate is a great way to unwind yourself while enjoying a rural lifestyle in total comfort. SEI students will receive 15% off if you stay more 3 nights. If you elect not to have the breakfast (though we encourage you to have it because it is delicious!) you will receive 20% off if you stay more than 3 nights.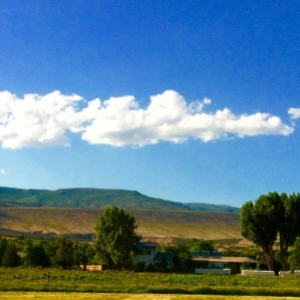 SEI staff LOVES this place and highly recommends it. At a special SEI student discount of $70 per night (includes breakfast), this place is a deal.  The main house was completely remodeled in 2012. There are five beautifully appointed rooms available, each with its own private bath. Guests can go anywhere on the property, and will discover private outside sitting areas around every corner. The main house overlooks mature flower gardens and 28 acres of clover and grass fields. There is a 3-acre pine forest, an award winning Pinot Gris vineyard, and an abundance of fruit trees, including goji berries. Of course there is Wifi and plenty of parking. Agape is located on a mesa approximately 10 minutes west of SEI on a mesa.
Recreation
Paonia is at the foot of 11,400 ft. Mt. Lamborn and is the gateway to the West Elk Wilderness.
To the northeast is the Grand Mesa, the highest plateau in the world, with over 3,000 lakes. To the south are the deep canyons cut by the rivers coming out of the Rockies, including the Black Canyon of the Gunnison National Park.  All of this means the opportunity for recreation:  hiking, biking, fishing, horse-back riding, white-water rafting, and hunting. Paonia has some of the best mountain bike trails in the state (….shhhh!). Staff is happy to point in the direction of your adventure.
The North Fork Valley is well-known for its fruit (pears, apricots, cherries, peaches, apples), grass-fed beef, vineyards and wineries, goats and goat cheese, and organic vegetables. Visit Black Bridge Winery and Delicious Orchards to pick your own produce and sample some of the valley's award-winning wines. If you are a road biker, check out the Chamber's website for a list of bike routes along our beautiful back roads to some of these farms and vineyards.
The Valley is a designated Creative Arts District by the state of Colorado. Scores of artists, authors, musicians, and craftsmen reside here. You can enjoy their work at our local art centers–the Creamery Arts Center in Hotchkiss or the Blue Sage Center in Paonia. Check out the local radio station, KVNF's, events page for events happening while you are here.