Hazards of Electrochemical Energy Storage in Solar + Storage Applications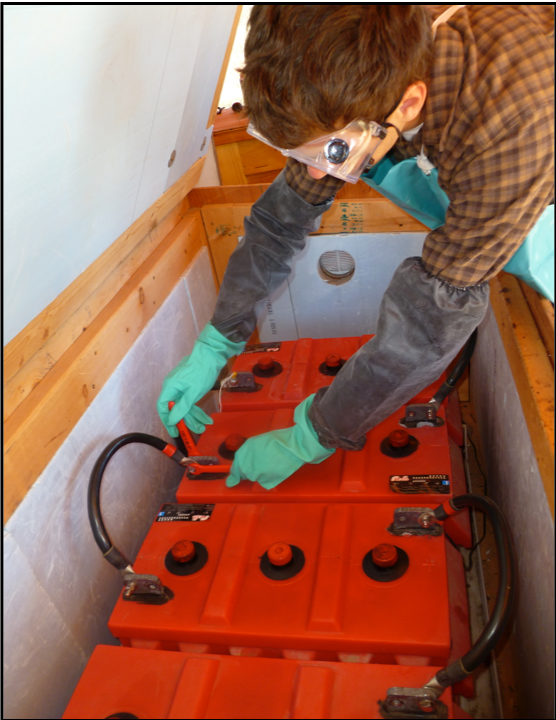 Start this FREE on-demand training today!
The hazards associated with electrochemical energy storage systems vary significantly across different storage chemistries available on the market today, and include chemical burns, hazardous fumes, electric shock, explosion, and fire.  Common chemistries, including lead acid, lithium ion, and nickel iron, each have different installation, maintenance, storage, and transportation requirements that can lead to fatal consequences if not conducted properly. This free 4-hr online course, produced under an OSHA Susan Harwood Training Grant, provides training on the hazards associated with each energy storage technology and the control measures to eliminate or mitigate those hazards.
NABCEP CE Hours: 4 NABCEP hours
Click here for details on how many hours this course counts towards specific NABCEP Certifications, Credentials and Recertifications.
This online training will be offered free to the first 800 eligible trainees. Eligible trainees include workers and employers covered under the OSH Act of 1970, SEC. 4. Eligibility includes:
• Eligible trainees covered under the OSH Act include most private sector employers and their employees in the United States, including the District of Columbia, Puerto Rico, and other U.S. territories. Coverage is provided either directly by the Federal OSHA or by an OSHA-approved state plan.
• Eligible trainees included temporarily unemployed workers who are planning to reenter the workforce in a position covered by the OSH Act within the next 3 months.
What you will learn
This training includes five lessons for a total of 4 contact training hours. Lessons includes presentations, field videos, interactive exercises, and quizzes. Lesson content includes:
• Lesson 1: Introduction to the Course and OSHA requirements
• Lesson 2: Energy Storage Technologies– Energy storage basics, lead-acid energy storage systems, lithium-ion energy storage, other types of electrochemical energy storage systems
• Lesson 3: Energy Storage Safety Regulations– OSHA safety regulations, NFPA 70 (the National Electrical Code) and NFPA 70E (Standard for Electrical Safety in the Workplace) NFPA 855 (Installation of Stationary Energy Storage Systems), the International Residential Code (IRC) and the International Fire Code (IFC)
• Lesson 4: Electrical Hazards– Electrical shock hazards, electrical arc flash hazards, electrical PPE, electrical connection hazards
• Lesson 5: Other Hazards– Chemical hazards, fire hazards, gas hazards, physical hazards, storage and transportation hazards, temperature effects on batteries, working space and clean installations
​If you have questions please call our Student Services team at 970-527-7657 option 1.