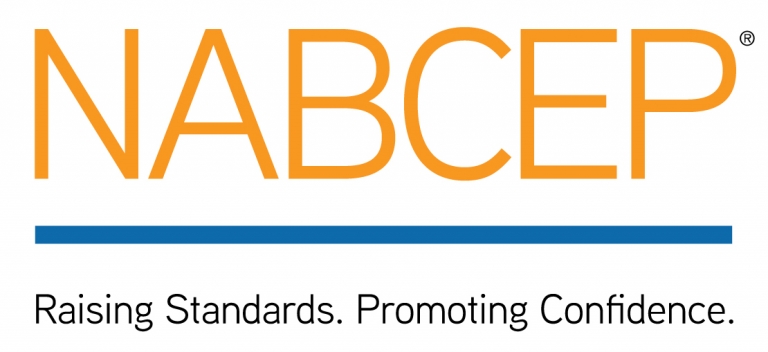 NABCEP ofrece evaluación de conocimiento de nivel inicial, certificación profesional y programas de acreditación para empresas, a profesionales de energías renovables en toda América del Norte y el mundo. Al elevar los estándares de la industria y promover la confianza del consumidor, NABCEP es conocido como el "estándar de oro" para las certificaciones FV. El Manual de Certificación NABCEP es un recurso muy útil para comprender el proceso de Certificación.
El programa de capacitación en línea y presencial de SEI cumple con los requisitos de capacitación para tomar los exámenes de certificación profesional y de asociado de NABCEP. NABCEP ofrece dos niveles de credenciales: 1.) Credencial de Asociado FV, que se puede tomar después de la capacitación y 2.) Certificaciones profesionales, que requieren capacitación y experiencia de campo. Para obtener más información sobre NABCEP y los requisitos y recomendaciones para rendir sus exámenes, visita www.nabcep.org.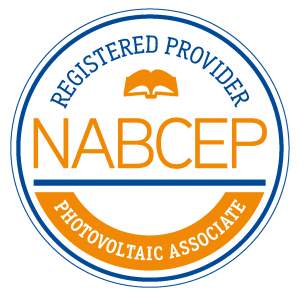 El Programa de Asociados de NABCEP está dirigido a muchas personas: estudiantes en programas de capacitación solar, trabajadores en una etapa temprana de su carrera de energía renovable, profesionales experimentados que acaban de comenzar a ofrecer productos o servicios solares, o aquellos en trabajos de energía renovable para los cuales no hay certificación profesional aún. El examen de asociado de NABCEP requiere capacitación o experiencia previa para rendirlo.
The NABCEP Associate Program recognizes individuals who have demonstrated knowledge of the fundamental principles of the application, design, installation, and operation of Photovoltaic, Solar Heating or Small Wind energy systems. A NABCEP Photovoltaic Associate™ credential is earned by passing an examination based on the related NABCEP PV Associate Job Task Analysis (JTA).
NABCEP Associates are recognized by NABCEP on an online directory and are provided with rights to utilize NABCEP Associate word and trade-marks to recognize their accomplishment to others. Full program policies and procedures are found in the NABCEP Associate Handbook, which all applicants should read thoroughly before applying.
There are two options available:
OPTION 1
Computer-Based Testing (CBT) is facilitated at testing sites around the country. For the CBT, NABCEP has contracted with Scantron to facilitate your exam. You can use their Test Site Locator or call 1-800-722-6876 to ensure there is a suitable location for you. The fee for the Computer-Based Exam is $150/person, which is non-refundable. If you are taking the exam outside of the US, you will be asked to pay an additional $75 at time of scheduling the exam with Scantron testing. If computer-based testing is the option for you, follow these steps:
1. Verify that you have completed the necessary training by calling or emailing Student Services at: [email protected] or (970) 527-7657 option 1. You will then be guided by a Student Services Counselor on how to register.
OPTION 2
Paper and Pencil Exams are conducted at our Paonia, CO classroom. For offerings of the NABCEP PV Associate Exam, please see Paper and Pencil Exam for PV for the most current scheduling and details for registering to take the exam at SEI's Paonia, CO campus. The fee for the Paper and Pencil Exam is $180/person. The fees for all test registrations are non-refundable.
Check out SEI's NABCEP PV Associate Exam Prep Package Deal!
NABCEP Board Certifications ensure you have the knowledge and skills to meet the demands of renewable energy projects and employers across the world. Developed by subject matter experts for industry professionals, NABCEP's U.S.-based certifications are built on rigorous standards and ongoing research to meet the real-world needs of customers, businesses, utility companies, and governmental organizations. With a NABCEP Board Certification attached to your name, you can work in the renewable energy industry anywhere around the globe.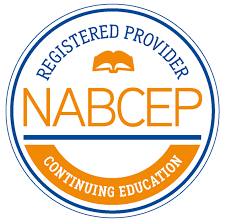 For information from NABCEP regarding Recertification for any of their credentials or certifications, please click here. Many of SEI's trainings will count towards CE hours for Recertification. SEI also offers training bundles for Recertification hours, including both an 18 hour and 30 hour CE training package.  Please visit https://www.solarenergy.org/on-demand-training/ for details and to register now.