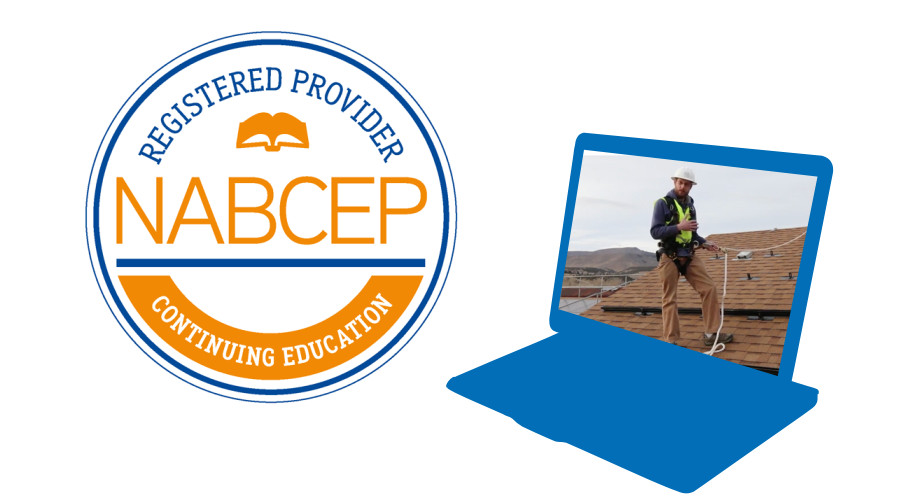 SEI's Continuing Education program is aligned with the North American Board of Certified Energy Practitioners (NABCEP) approved topic list for re-certification. *Individuals from other trades and industries such as electricians, architects and roofers can also take advantage of these sessions toward their CE requirements. These sessions are offered on-demand to provide flexibility for the busy professional.  (*based on approved training programs listed for individual programs.)
You can scroll down to select individual courses below, or choose a discounted training package consisting of multiple online, on-demand CE training. 
SEI'S Continuing Education Training Packages consist of 18 or 30 credit hours chosen from our Continuing Education (CE) Offerings.  Choose your courses to meet the NEC code, JTA and RE hours required by NABCEP for Recertification.  Our 20 hour Solar Safety Training Package is approved by NABCEP for OSHA-10 training equivalency for NABCEP Certification purposes. Our regularly offered full length theory, lab weeks and online trainings also count towards NABCEP CE hours.