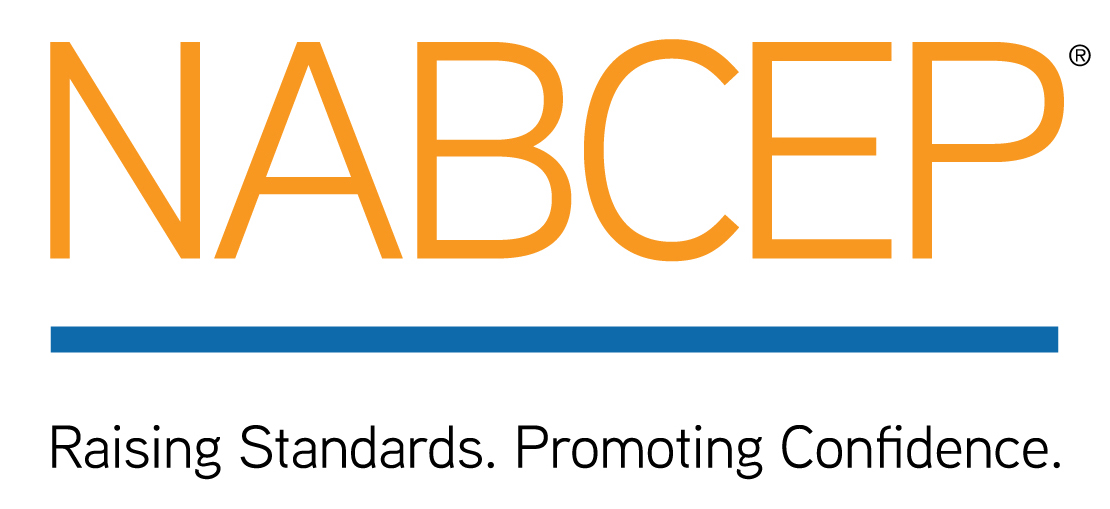 NABCEP offers entry level knowledge assessment, professional certification, and company accreditation programs to renewable energy professionals throughout North America and the world. Raising industry standards and promoting consumer confidence, NABCEP is known as the "gold standard" for PV Certifications.  The NABCEP Certification Handbook is a very helpful resource in understanding the Certification process.
SEI's online and in-person training program counts towards the training requirements for taking the NABCEP Associate and professional certification exams.  NABCEP offers two levels of credentials: 1.) PV Associate Credential, which can be taken after training and 2.) Professional Certifications, which requires both training and field experience. To learn more about NABCEP and the requirements and recommendations for sitting for their exams, visit www.nabcep.org.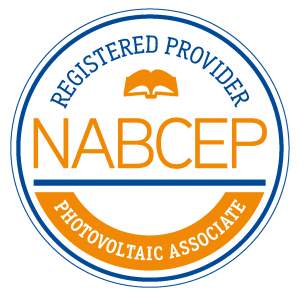 The NABCEP Associate Program is intended for many people, including those who are: students in solar training programs, workers at an early stage in their renewable energy career, experienced professionals who have just begun offering solar products or services, or those in renewable energy jobs for which there is no professional certification.  The NABCEP Associate Exam requires training or experience in order to sit for the exam.
The NABCEP Associate Program recognizes individuals who have demonstrated knowledge of the fundamental principles of the application, design, installation, and operation of Photovoltaic, Solar Heating or Small Wind energy systems. A NABCEP Photovoltaic Associate™ credential is earned by passing an examination based on the related NABCEP PV Associate Job Task Analysis (JTA).
NABCEP Associates are recognized by NABCEP on an online directory and are provided with rights to utilize NABCEP Associate word and trade-marks to recognize their accomplishment to others. Full program policies and procedures are found in the NABCEP Associate Handbook, which all applicants should read thoroughly before applying.
There are two options available:
OPTION 1
Computer-Based Testing (CBT) is facilitated at testing sites around the country. For the CBT, NABCEP has contracted with Scantron (formerly Castle World Wide) to facilitate your exam. You can use their Test Site Locator or call 1-800-722-6876 to ensure there is a suitable location for you. The fee for the Computer-Based Exam is $150/person, which includes SEI's administrative fee and is non-refundable. If you are taking the exam outside of the US, you will be asked to pay an additional $75 at time of scheduling the exam with Scantron testing. If computer-based testing is the option for you, follow these steps:
1. Verify that you have completed the necessary training by calling or emailing Student Services at: [email protected] or (970) 527-7657 option 1. You will then be guided by a student services counselor on the next steps to register.
OPTION 2
Paper and Pencil Exams are conducted at our Paonia, CO classroom. For offerings of the NABCEP PV Associate Exam, please see Paper and Pencil Exam for PV for the most current scheduling and details for registering to take the exam at SEI's Paonia, CO campus. The fee for the Paper and Pencil Exam is $180/person, which includes SEI's administrative fee. The fees for all test registrations are non-refundable.
Check out SEI's NABCEP PV Associate Exam Prep Package Deal!
NABCEP Board Certifications ensure you have the knowledge and skills to meet the demands of renewable energy projects and employers across the world. Developed by subject matter experts for industry professionals, NABCEP's U.S.-based certifications are built on rigorous standards and ongoing research to meet the real-world needs of customers, businesses, utility companies, and governmental organizations. With a NABCEP Board Certification attached to your name, you can work in the renewable energy industry anywhere around the globe.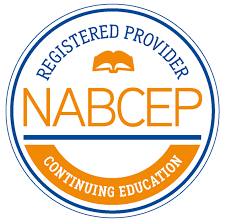 For information from NABCEP regarding Recertification for any of their credentials or certifications, please click here. Many of SEI's trainings will count towards CE hours for Recertification. SEI also offers training bundles for Recertification hours, including both an 18 hour and 30 hour CE training package.  Please visit https://www.solarenergy.org/on-demand-training/ for details and to register now.