Careers with SEI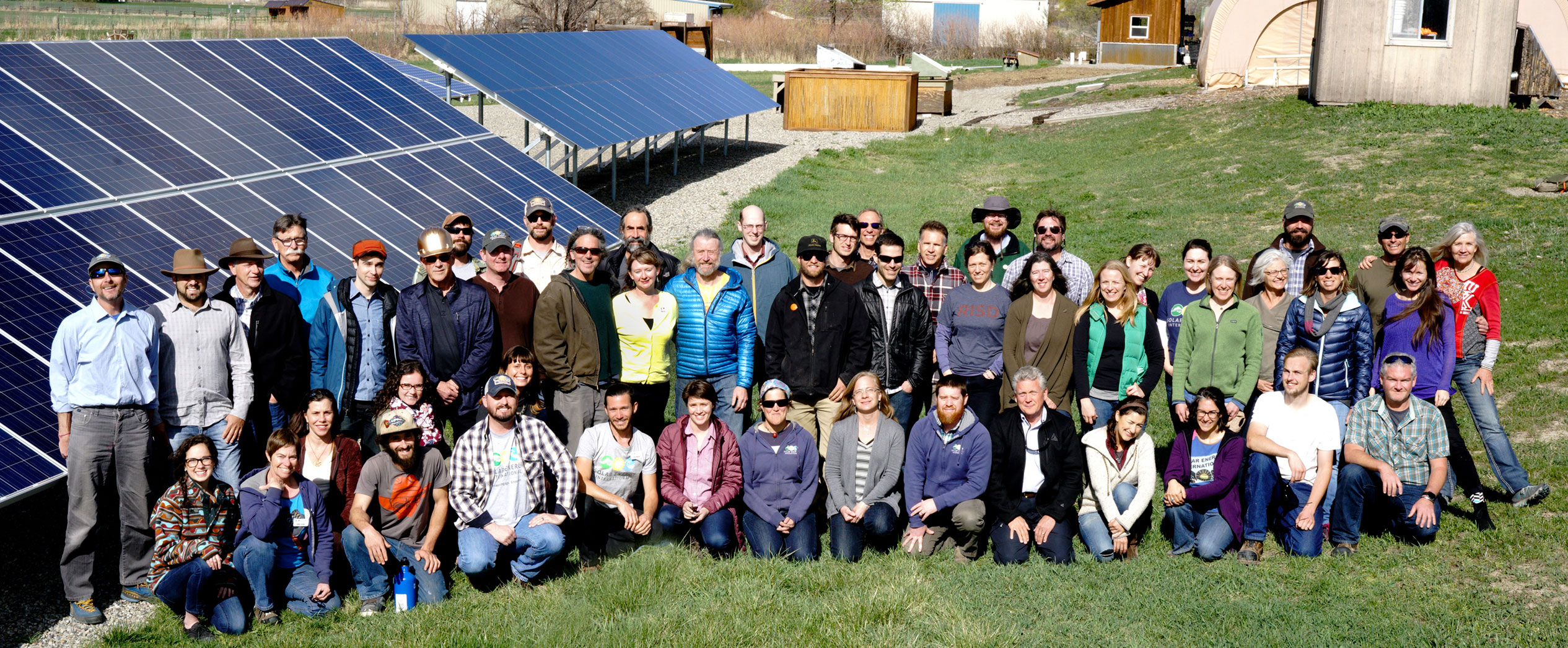 Here at Solar Energy International (SEI) we employ a world-class team of educators, solar energy subject matter experts, and supporting professionals in many different areas to keep our non-profit mission moving forward.  From time to time we have highly coveted career opportunities for individuals with the passion for renewable energy and a more sustainable future.  Below you will find our current openings.
Current Openings:
Bilingual (Spanish/English) PV Curriculum Developer
SEI's mission is to provide industry-leading technical training and expertise in renewable energy to empower people, communities, and businesses worldwide. Since 1991, SEI has provided training for all levels of professionals within the solar electric industry; whether a person is new to the industry or wants to expand their skills – from grid-tied to battery-based to O&M – from residential to utility-scale to microgrids. The Curriculum and Instruction Department is responsible for ensuring that our online, in-person, hands-on, and contract trainings are industry-leading and delivered to SEI's standards in the appropriate language.
Job Description:
Successful candidates for our Bilingual (Spanish/English) PV Curriculum Developer position will: combine PV technical knowledge with the ability to effectively communicate these concepts to various audiences; enthusiastically participate and communicate in a team environment while being self-directed; engage in evolving SEI's educational models; meet deadlines; and continuously strive to meet SEI's standard of quality and professionalism with our instruction.
Download the application here to learn more about task, requisites and how to apply. Applications due August 20th, 2018. Ideal start date is October 1st, 2018
PV System Design and Installation Instructor
As Spanish classes continue to grow, SEI is hiring two new bilingual Instructors to be a part of our Training
Team. Instructors combine their solar technical knowledge and vocation with their ability to effectively
communicate concepts to various audiences to share knowledge and empower others. Instructors are contractors
who must be available to teach a minimum of two classes per year, depending on course demand. SEI offers
online and in-person classes, and hands-on lab classes in Spanish. We are looking for bilingual Instructors who
can teach either online and/or in-person Spanish language courses.
Instructors must be actively working in the industry installing or designing PV systems, taking classes and
trainings, earning new certifications, and staying up-to-date with current codes and standards. These positions
are contractual and Instructors are not SEI employees.
Download the application here to learn more about task, requisites and how to apply. 
SEI Student Services Advisor
Application deadline was July 6th, 2018.
SEI Development Associate

Application deadline is past.