If you'd like to contribute to a scholarship fund, click the Donate Now button and be sure to indicate "Heather Andrews Scholarship Fund," "Veterans and Active Duty Military Program", "General Scholarship Fund", "Native American Scholarship Fund" or "Walt Ratterman Scholarship Fund," in the program selection box or special instructions area on the donation payment page.
If you are from a developing country and would like take SEI workshops in order to bring renewable energy technologies to your community, you may qualify for the Walt Ratterman Scholarship.

If you are from a developing country and would like take SEI workshops in order to bring renewable energy technologies to your community, you may qualify for the 
Walt Ratterman Scholarship
. SEI is deeply saddened by the loss of Walt Ratterman, who perished in the devastating Jan. 12, 2010 earthquake in Haiti. Walt was an instructor, alumni, supporter and friend of SEI.  He was also an incredibly dedicated one-of-a-kind individual who touched thousands of people's lives around the world.  Walt was in Haiti working on solar projects for health clinics with the organization that he cofounded,
SunEnergy Power International
(SunEPI).  SunEPI works around the world to improve people's quality of life with renewable energy technologies in remote, rural areas.
Some of Walt's work can be seen in Adrian Belic's award winning film "Beyond the Call" which documents Knightsbridge International, a humanitarian and medical aid organization to which Walt belonged that worked in some of the most dangerous places in the world.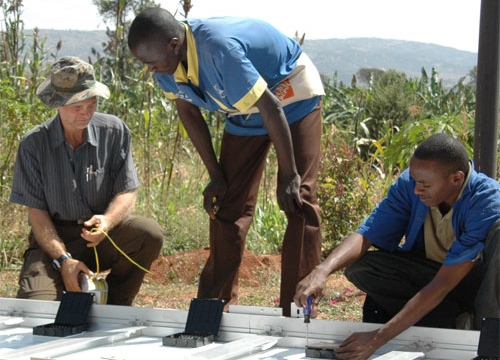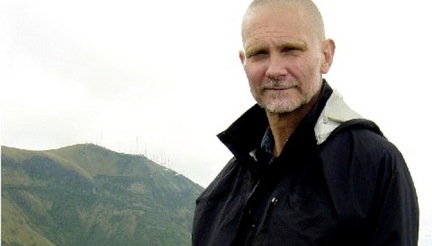 Walt and his Knightsbridge buddies were described as a cross between Indiana Jones and Mother Theresa, and there is no better way to describe Walt.  Fear was not a word in his vocabulary, and he had a heart of gold.  And that is probably an understatement on both accounts.  Whether it was crossing the border into Burma in the middle of the night with solar equipment to train Burmese medical technicians, or wearing a burqa in Afghanistan under the Taliban to see what it was like to be a woman in that country, Walt's quest for knowledge and his desire to help those in need was extraordinary.  If there were people in need, and Walt could help, it didn't matter their geographic, political or religious affiliation, he would be there.  To Walt, humanitarian aid knew no boundaries.

Walt brought solar training and humanitarian aid to Rwanda, Uganda, Afghanistan, Benin, Burundi, Pakistan, Kazakhstan, Palestine, the Philippines, Burma, Thailand, Cambodia, Tibet, Ecuador, Peru, Nicaragua, Haiti, and the list goes on.  And the list of NGO's he worked with is almost as long as the countries he worked in.  The Solar Electric Light Fund, Green Empowerment, the Border Green Energy Team, Solar Energy International, Engineers without Borders, Light Up the World, and many others all benefited from Walt's incredible knowledge and dedication.
SEI feels privileged to have known and worked with Walt over the years.  Although he is now gone from this Earth, his spirit lives on, in the many thousands of lives around the world that he has touched, and the remarkable work that people he has inspired will keep on doing.
He was truly a solar hero.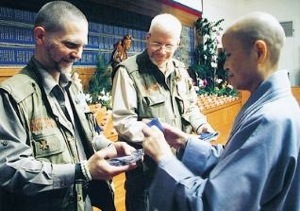 In 2012, SEI established the Heather Andrews Scholarship Fund to support women's solar training. Heather was a SEI alumna and solar champion who passed away Feb. 8, 2012, after complications from brain surgery. This scholarship supports female SEI students pursuing hands-on training at our Paonia PV Lab in the charming town nestled in the Rocky Mountains Heather held close to her heart. It also supports female SEI students with partial tuition scholarships for SEI online training.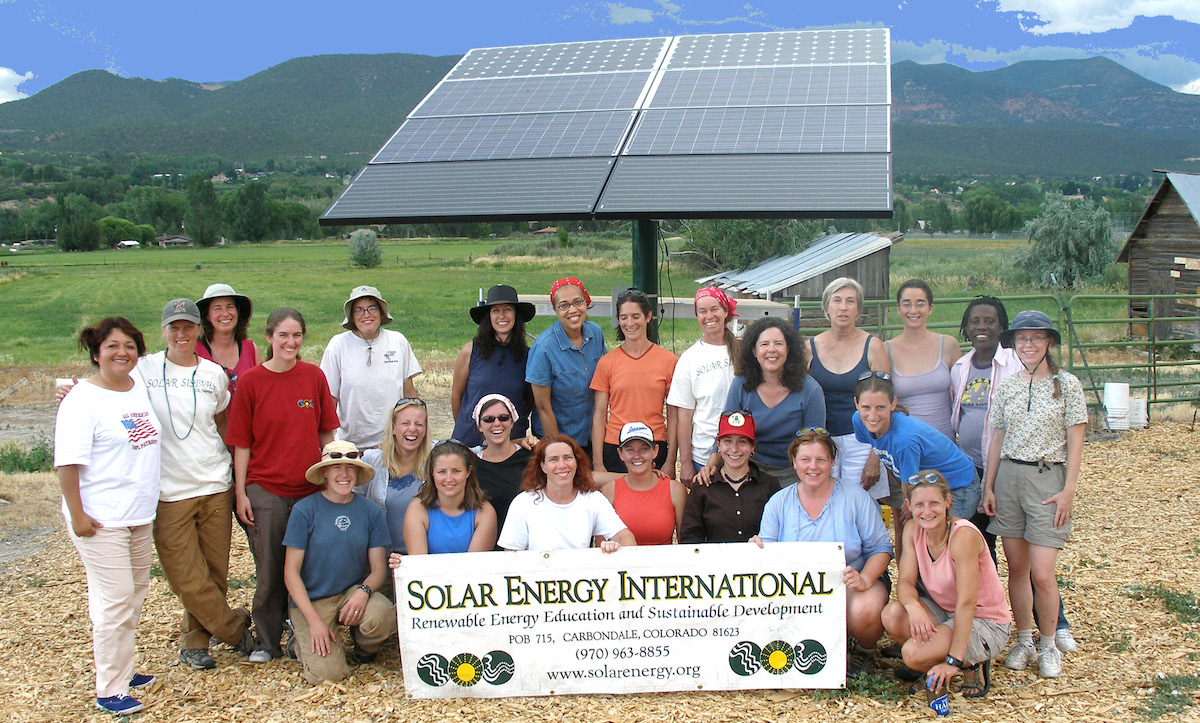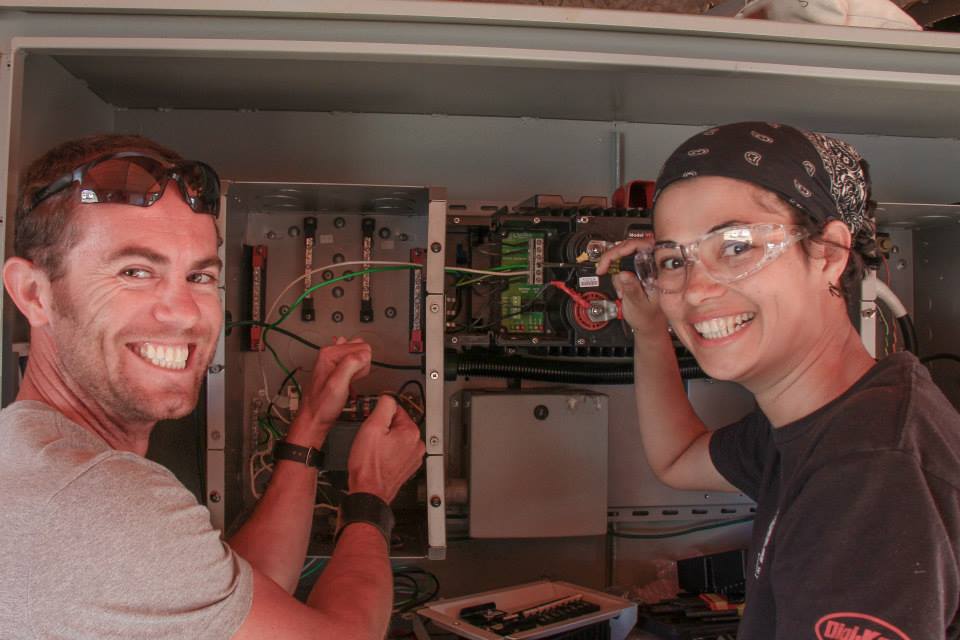 The 
SEI Veterans and Active Duty Military Program
 assists veterans as an approved training provider for Veterans Education Benefits.  SEI's Solar Professionals Certificate Program is an approved technical training program for many federal and state based veterans education funding.  This is a truly inspirational outreach program for veterans and active duty military personnel.   SEI has experienced a dramatic increase in recent years of veterans who wish to attend SEI training and are looking for funding opportunities to take full advantage of all that SEI has to offer. In addition to being approved for eligible veterans to us their Veterans Education Benefits, SEI also works with foundations and outside supporters to provide scholarship funding from time to time.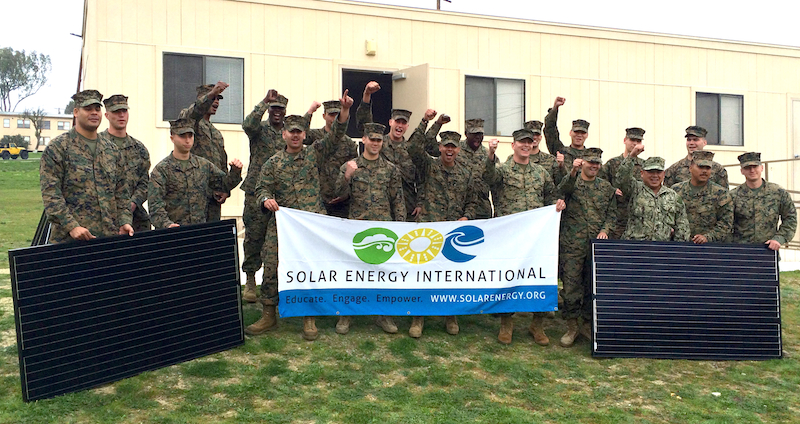 In 2013, SEI established the Johnny Weiss Scholarship Fund in honor of our Co-Founder, Johnny Weiss. In 2013, Johnny transitioned his role to an advising consultant and we wanted to honor him for his vision in co-founding SEI in 1991. Because of Johnny's vision, SEI has trained over 22,000 people and has had a significant impact on the renewable energy industry. This scholarship is for a person, chosen personally by Johnny Weiss, who demonstrates Johnny's commitment to making the world a better place through service. A preference is given to Native Americans or people from the developing world. This scholarship is for a full tuition course.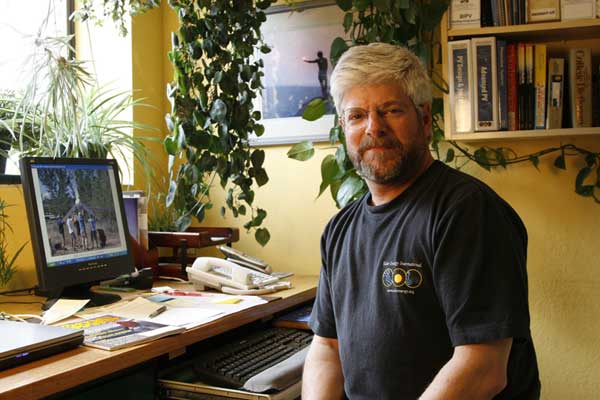 **SEI also has a General Scholarship Fund from which we award tuition assistance to those in financial need, from any country, and who are often underemployed or unemployed and in search of a new and meaningful career.**
If you are interested in applying for a scholarship (General, Johnny Weiss, Walt Ratterman/International, Heather Andrews/Women), please follow the link to the right to fill out the application.  Please read about the scholarship fund prior to filling out application, and be sure to thoroughly and accurately read and respond to all questions on the application. If you are interested in our Veterans Program and additional scholarships for Veterans, please use the Solar Professionals Certificate Program application to apply once you have read about the program and ascertained if it applies to you!
For over 20 years, SEI's Work-Trade Program has enabled people to hone their renewable energy technology skills and improve their capabilities while helping to strengthen and grow SEI. In fact, the majority of our current staff were once work-traders!
EXECUTIVE ASSISTANT:
The Co-Founder of SEI Johnny Weiss is seeking an Executive Assistant. Now retired from SEI, Johnny is actively working on special projects that are in alignment with SEI's mission. This worktrade position is for approximately 10-15 hours/ week for the duration of the trade. Though Johnny is based in Paonia, CO, this position can be based remotely with occasional short intervals of work from Paonia. (Any travel will not be reimbursed).
These special projects include:
Collaborating with USA non-profit organizations to help develop community-based solar training facilities on Native American reservations.
Helping international and local NGO's, technical experts and individual philanthropists develop a community-based solar microgrid project in the Maasai Village of Terrat, Tanzania East Africa.
Other initiatives under development.
Applicants are encourage to visit www.johnnyweiss-solar.com for additional background information and overview of the past three years of this ongoing charitable work.
This position requires the following:
A sincere desire to contribute to charitable solar projects
The ability to work semi-independently and remotely
Good oral and written communication skills
Advanced computer and internet skills
The ability to multi-task and work with a flexible schedule
Excellent PPT and presentation skills
Grant research and grant writing knowledge and skills
This position does NOT include the opportunity for paid international travel.
---
PROGRAM OVERVIEW:
SEI offers its Work-Traders a credit equivalent to $15/ hour for each hour worked. You can trade up to 100% of the tuition of each class. We strive to have all of our work-traders complete their work portion before taking any workshops, so most work-traders work in the spring or early summer and then complete their workshops after that.
Eligibility Requirements:
To be eligible to become an SEI work-trader you must:
Due to Visa restrictions, you must be a resident of the US or Canada.
Possess the skills for a position we seek to be filled. Remember, this is not an internship; it is a work-trade agreement in which we match our needs to your existing skills. Even so – you'll probably end up learning a lot just by working with us! Please review our Work-Trade Policies Document below for more information.
You must download an application and email it to our Work Trade Coordinator, Breccia Cressman (contact info listed below)
Provide the contact information for (2) references – past employers, supervisors, professors, etc. (no family members please).
Be available for a phone or in-person interview.
Desired applicants are highly self-motivated, consistently willing to take initiative, require very little supervision, and are comfortable working hard in non-traditional, fun, social, and serious work environments.
Work-Trade Policies (download PDF)
Work-Trade Application Form (download and fill out Word doc)
Application Deadlines:
Applications are being accepted on on-going basis (when position openings are actively posted). Once a position has been filled we will remove it from the website. Please sign up for SEI's e newsletter for the most up to date information on updates to our work-trade program and all of our great offerings, alumni, and renewable energy news.
Please email your application to [email protected], or to ask questions about the program.
"I have taken virtually all of the PV courses that SEI offers and every time I think there is nothing left to learn, they prove me wrong. They are the best of the best at what they do."
-SEI Alumnus