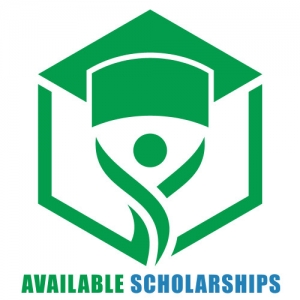 Thanks to individual donors and occasional grant funding, SEI's Scholarship Program is able to provide a limited number of scholarships to students to cover the tuition costs for our training. The scholarships provide partial and in some cases, full financial assistance. The amount of each scholarship is determined by the applicant's financial need, their fit for the program, and scholarship funds availability. Explore each scholarship offered by clicking the 'Learn More' button in each section below. If you'd like to contribute to a scholarship fund, click the Donate Now button below and indicate "Walt Ratterman," "Heather Andrews," "Veterans," "Johnny Weiss", "Levi Heinold", "Live it Like Austin," or "General Scholarship" in the Write in Your Own Cause box.
Walt Ratterman Scholarship
If you are from a developing country and would like take SEI training in order to bring renewable energy technologies to your community, you may qualify for the Walt Ratterman Scholarship.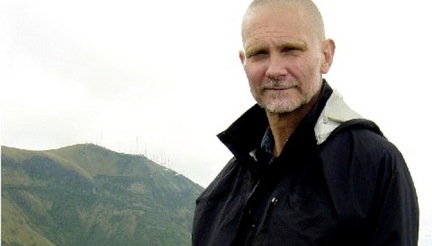 Walt Ratterman was an instructor, alumni, supporter and friend of SEI, who perished in the devastating January 12, 2010 earthquake in Haiti.  He was also an incredibly dedicated one-of-a-kind individual who touched thousands of people's lives around the world. Walt was in Haiti working on solar projects for health clinics with the organization that he cofounded, SunEnergy Power International (SunEPI).  SunEPI works around the world to improve people's quality of life with renewable energy technologies in remote, rural areas.Some of Walt's work can be seen in Adrian Belic's award winning film "Beyond the Call" which documents Knightsbridge International, a humanitarian and medical aid organization to which Walt belonged that worked in some of the most dangerous places in the world.
Walt and his Knightsbridge buddies were described as a cross between Indiana Jones and Mother Theresa, and there is no better way to describe Walt.  Fear was not a word in his vocabulary, and he had a heart of gold. And that is probably an understatement on both accounts. Whether it was crossing the border into Burma in the middle of the night with solar equipment to train Burmese medical technicians, or wearing a burqa in Afghanistan under the Taliban to see what it was like to be a woman in that country, Walt's quest for knowledge and his desire to help those in need was extraordinary.  If there were people in need, and Walt could help, it didn't matter their geographic, political or religious affiliation, he would be there. To Walt, humanitarian aid knew no boundaries.
Walt brought solar training and humanitarian aid to Rwanda, Uganda, Afghanistan, Benin, Burundi, Pakistan, Kazakhstan, Palestine, the Philippines, Burma, Thailand, Cambodia, Tibet, Ecuador, Peru, Nicaragua, Haiti, and the list goes on.  And the list of NGO's he worked with is almost as long as the countries he worked in. The Solar Electric Light Fund, Green Empowerment, the Border Green Energy Team, Solar Energy International, Engineers without Borders, Light Up the World, and many others all benefited from Walt's incredible knowledge and dedication. SEI feels privileged to have known and worked with Walt over the years.  Although he is now gone from this Earth, his spirit lives on, in the many thousands of lives around the world that he has touched, and the remarkable work that people he has inspired will keep on doing.
He was truly a solar hero.
Heather Andrews/Womens' Scholarship Fund
In 2012, SEI established the Heather Andrews Scholarship Fund to support women's solar training. Heather was a SEI alumna and solar champion who passed away February 8, 2012, after complications from brain surgery.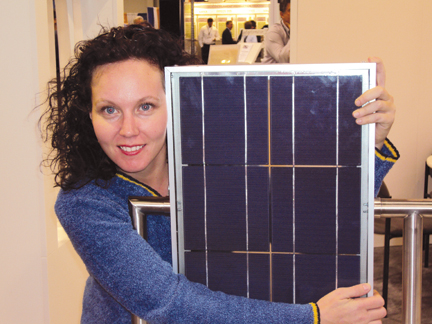 Heather first came to SEI in 2011 for our PV201L, and we immediately fell in love with her contagious spunk and her, well, solar badness!
"Heather was one of a handful of woman journeyman electricians, a proud union member of Las Vegas Local 357. She spoke technical solar, and would righteously recite passages from the NEC. Shame to anyone who tried to sneak a solar PV electrical work-around. If there was one thing that Heather could hate, it was sloppy electrical work and code violations," wrote her friend Tor 'Solar Fred' Valenza in a post on Renewable Energy World.
"You have to imagine a 5′ frame and a non-stop brain that was always observing details, asking questions and making quick jokes. She talked really fast, and was not afraid of heights, pets or dark beer … in moderation, of course. She may have been small, but Heather had a vice-like hug that she wrapped around students, colleagues and new friends. She was so solid and so strong, and it is heartbreaking that those who knew her will never be hugged like that again."
She, not surprisingly, donated her organs so that others could benefit. We established this scholarship in her name to honor Heather, and to encourage more women like her to enter this industry. If you want to learn more about Heather, she was well known in the solar social media community. @PVAddict
SEI Veterans and Active Duty Military Program
The SEI Veterans and Active Duty Military Program assists veterans as an approved training provider for Veterans Education Benefits.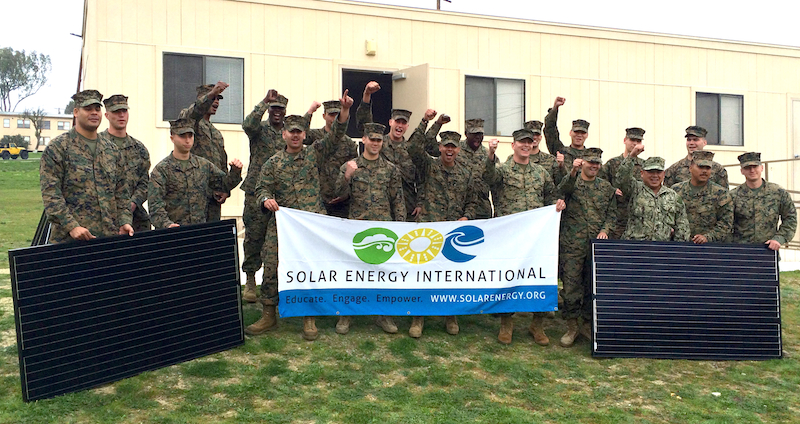 SEI's Solar Professionals Certificate Program is an approved technical training program for many federal and state based veterans education funding.  This is a truly inspirational outreach program for veterans and active duty military personnel. SEI has experienced a dramatic increase in recent years of veterans who wish to attend SEI training and are looking for funding opportunities to take full advantage of all that SEI has to offer. In addition to being approved for eligible veterans to us their Veterans Education Benefits, SEI also works with foundations and outside supporters to provide scholarship funding from time to time.
To learn more and apply for the Veterans' program, click the button below.
Johnny Weiss Scholarship Fund
In 2013, SEI established the Johnny Weiss Scholarship Fund in honor of our Co-Founder, Johnny Weiss.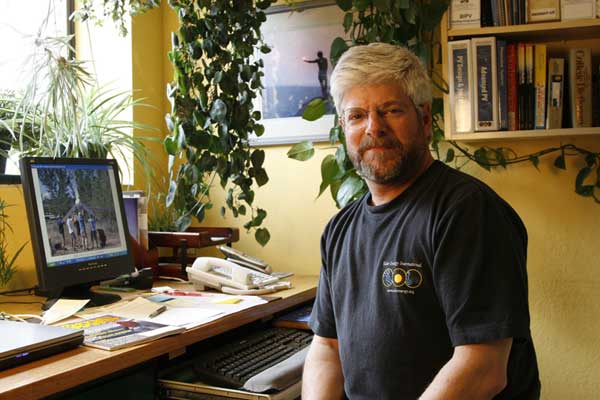 In 2013, Johnny transitioned his role to an advising consultant and we wanted to honor him for his vision in co-founding SEI in 1991. Because of Johnny's vision, SEI has trained over 65,000 people and has had a significant impact on the renewable energy industry. This scholarship is for one person per year, chosen personally by Johnny Weiss, who demonstrates Johnny's commitment to making the world a better place through service. A preference is given to Native Americans or people from the developing world. This scholarship is for a full tuition course.
Live It Like Austin Scholarship Fund
The Webster Family and the National Independent Service Association created the Live It Like Austin Scholarship Fund to honor our SEI student, supporter, and friend Austin Dale Webster.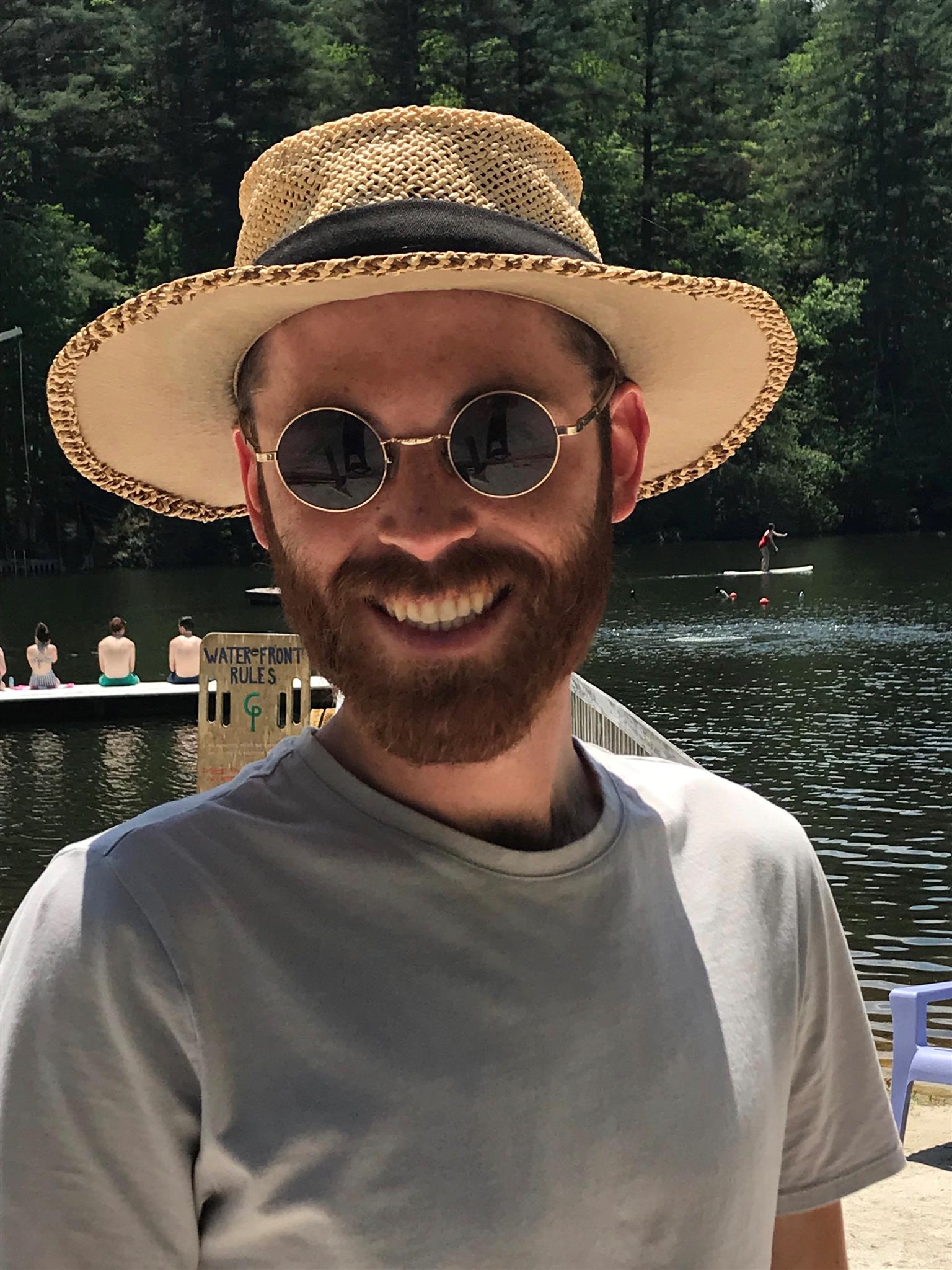 From the Webster Family:
We could certainly talk for days about Austin, the amazing son, brother, friend and person. However, we will simply give you a small glimpse into his special heart, and how he discovered his passion for making the world a better place through solar energy.
Though Austin did not have many faults in our eyes, he was always looking to better himself.  Austin was a notorious "list" writer all his life. These lists addressed everything; things he needed to do for school, things he needed to do at his house, things he needed to do at work, things he needed to do on a Thursday, and things he needed to do next year. In his scraggly script, he wrote "pay rent to Jean", "check ticket sale dates for Counterpoint", "get dad to cut my hair", and other routine tasks.
Then there were his big lists;  "What Do I Believe?", "What Do I Want?", "What Have I Done Right?" and "What Can I Do Better?". Austin wanted to be inspired and to inspire. Austin wanted to be wealthy in happiness. Austin wanted to have no enemies. Austin believed that the right thing to do isn't always the easy thing. Austin valued honesty and straightforwardness. Austin believed it was important to remain optimistic in certain contexts, but to also be realistic. Austin felt he should be less judgmental.  Austin felt he should connect with family and friends more, and show gratitude. Austin believed he could do anything he wanted, but not everything. Austin believed his primary goal was improving the world and this should be the primary goal for everyone. Austin believed that "All of this is a miracle."
Austin fell in love with solar around the end of 2016. This love was nurtured by his "networking" at the City Tap, a bar where he worked in Pittsboro, NC. The Tap is a unique local bar, catering to aspiring musicians, local breweries, and people from all walks of life. It was at the Tap that Austin truly found peace in the man he had become. Austin possessed a heartfelt and genuine passion to help provide natural, clean, and affordable sources of power for families of all backgrounds. Through his contacts at the Tap and other extensive research, Austin found The NC Clean Energy Technology Center at NC State University.  He approached us with his ideas and desire to start the Renewable Energy Technologies Diploma Series. In May of 2017, he eagerly registered for the first workshop in the series. Completion of this 40-hour workshop sent him on his way into the world of photovoltaic (PV) systems and becoming a certified PV installer. In the fall of 2017, Austin accepted a job with Sun Dollar Energy, a family owned solar energy company which offers residential solar panel installations. To say Austin was happy is an understatement. Working on rooftops, in the heat and the cold, Austin found his calling. In June of 2018, Austin completed a second workshop at the Technology Center. Austin was saving money for his journey to Solar Energy International (SEI) in Paonia, Colorado, with plans to enroll in their Solar Professional Programs. He was already taking SEI's introductory on-line courses. Austin passed away on July 27, 2018 under circumstances beyond his control. Though he will not achieve further solar certifications, we know that he would be honored to assist other deserving individuals to reach this goal.  This is our purpose and our objective. With the help of our special friends in the National Independent Service Association, the Live It Like Austin Scholarship was established.
Without a doubt, our sweet, gentle man improved our world and continues to make the world better for all of us. Hopefully and with every ounce of our existence, we can all follow his beautiful and inspiring example.
With love, hugs and remembering always to Live It Like Austin,
Teri, Richard, Audrie, Vini, Viviana, Andrew and Jessica
The Levi Heinold/Mountain Power Scholarship
Scott Ely and Sunsense Solar created this scholarship to honor Levi Heinold by empowering aspiring solar professionals to complete SEI's entry-level solar training and certification.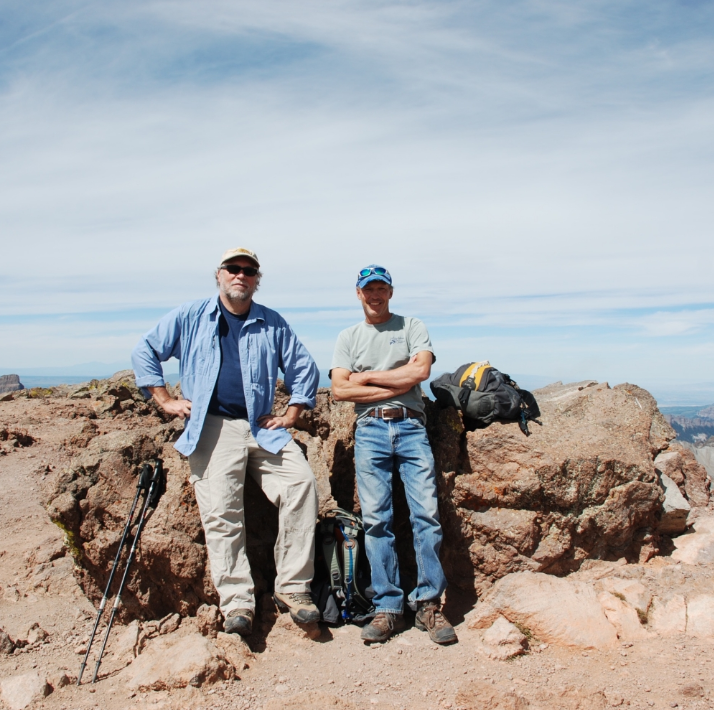 From Scott Ely:
One of my best friends and long-time solar buddy, Levi Heinold, passed away in late February of 2018. As I continue to wrestle with this reality, I got to thinking about what he represented to anyone and everyone in his orbit.
I first met Levi at a Solar Technology Institute PV class in Carbondale, Colorado in 1992 (the forerunner of SEI). Richard and Karen Perez from Home Power were the guest instructors and I was there in a support role as the local solar business owner. We hit it off immediately (with some assistance from a 12-pack)!
Our friendship only blossomed from there. As budding solar businessmen, we collaborated on projects and over the next 25 years, we worked extremely hard and shared countless experiences and stories. We climbed peaks, we camped, we played in the snow and we partied. I have always, and will always, considered him my brother.
Levi had a work ethic like no other. In his earlier days he hiked both the Pacific Coast Trail and the Appalachian Trail (twice!). He built a reputation around a quality business without the use of a website, logos on vehicles…heck, I'm not sure he even had business cards! Everyone wanted Levi on the job because they could count on personalized service and a job well done.
Most of all, Levi built things and he fixed things. My standard description of Levi always included…"nothing scares him." He was a Master Plumber, NABCEP Certified in PV and DHW, a self-taught mechanic and a problem solver. Levi was practical, but never shied away from a challenge. He was a risk-taker, yet laid-back as well. In short, one of the most solid people I have ever known.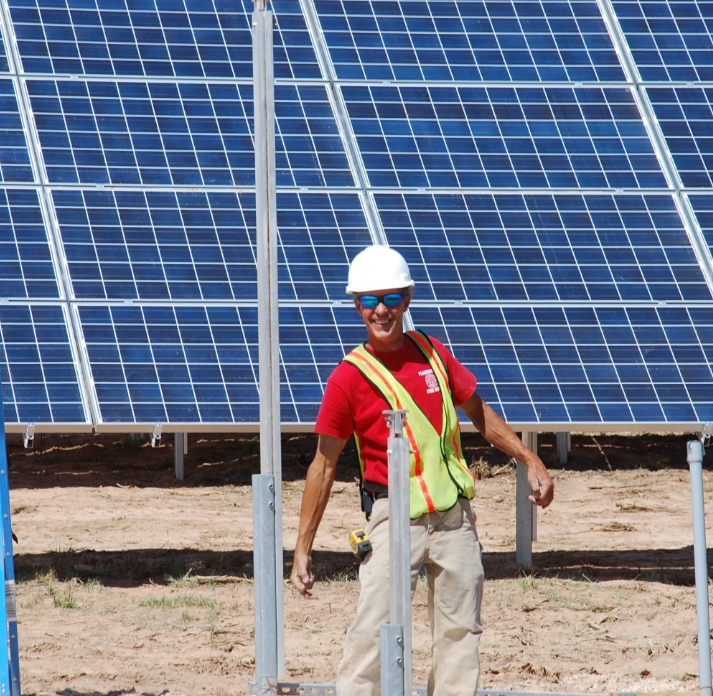 It is with this in mind that I wanted to pay tribute to those that build. The awards, recognition and yes, the money, generally stay upstream. But it is literally the people in the trenches that make this whole solar thing work.
So God speed, Levi. You brought so much love, joy, laughter and passion to this world. I am a better person having known you and will forever work as hard as I can to continue your vision of a caring people and a sustainable planet.
To those interested in hard work without the hoopla, but with a passion for PV and getting the job done, I offer this scholarship opportunity. And to those successful in this endeavor, potential employment awaits at Sunsense Solar!
Kenneth King Foundation Scholarship
Established in 1990, the Kenneth King Foundation is a private, grant making organization. Located in Denver, Colorado, the Foundation's mission is to perpetuate and expand the humanitarian principles developed by their late founder Kenneth King.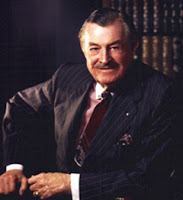 Solar Energy International (SEI) is excited to announce a new scholarship opportunity provided by the Kenneth King Foundation.
Established in 1990, the Kenneth King Foundation is a private, grant making organization. Located in Denver, Colorado, the Foundation's mission is to perpetuate and expand the humanitarian principles developed by their late founder Kenneth King. Today, they support organizations that provide basic needs, create jobs, and foster entrepreneurship.
This scholarship will provide 100% tuition to 4 English speaking students for SEI's PV101 Solar Electric Design and Installation (Grid-Direct) and PV201L Solar Electric Lab Week (Grid-Direct). Each class is one week long and will be taught at the SEI campus in Paonia CO. As part of this scholarship, students' expenses will be covered, including a $600 stipend, $500 for lodging, $715 towards daily expenses, and $275 for travel expenses to the SEI campus. Furthermore, recipients of the Kenneth King scholarship will be provided job and resume counseling by SEI Student Services.
Candidates must:
• Apply before June 1st, 2020
• Be in an underserved demographic (low income, under-employed, previously incarcerated, previously
homeless…)
• Be 18 years of age or older
• Be a legal resident of the state of Colorado
• Sign up for and pass SEI's free RE100 class
• Complete scholarship essay
• Be able to relocate to Paonia CO for 2 weeks
• Agree to share periodic progress reports and photo which may be used for marketing purposes
To apply, click the button below or call 970.527.7657, option 1.
---
Para aplicar en español, haga clic en el botón de abajo o llamada 970.527.7657, opción 8.
The BayWa r.e. Solar Systems Scholarship Fund
BayWa r.e. Solar Systems LLC, a leading U.S. solar distributor committed to providing a best-in-class order fulfillment solution that combines robust logistics and streamlined warehousing, is pleased to support the SEI mission with a scholarship fund created to expand access to SEI's carefully designed training.

BayWa r.e. Solar Systems LLC is a leading U.S. solar distributor committed to providing a best-in-class order fulfillment solution that combines robust logistics and streamlined warehousing. The health of the solar industry, and the interests of businesses and home owners who seek to add solar to their properties, depend on well qualified installers who are committed to quality and safety.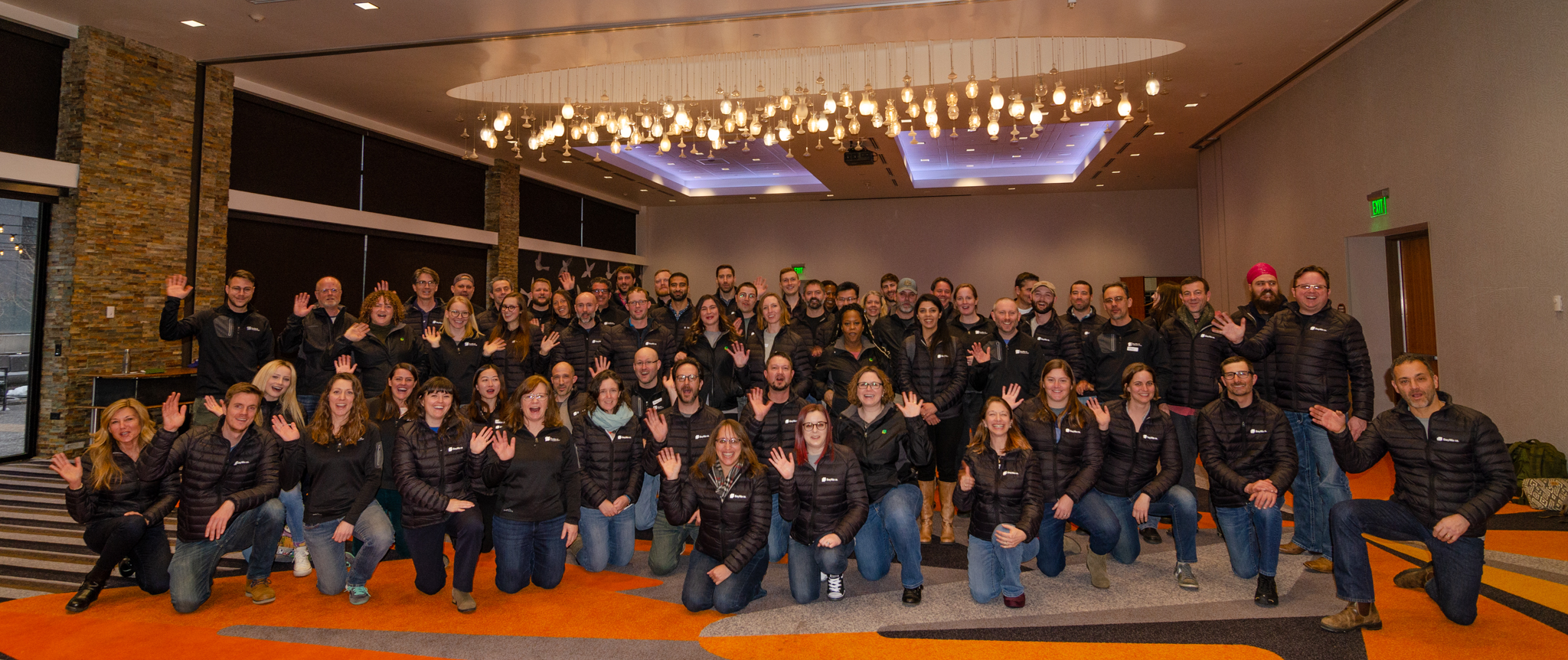 With this in mind, we strongly support the work of Solar Energy International to provide carefully designed training to continue expanding the pool of expert solar installers in the U.S. market. As part of our ongoing efforts to help support a healthy solar industry, we are pleased to support the SEI mission. This scholarship fund was created to expand access to this training to pay for their coursework.
**SEI also has a General Scholarship Fund from which we award tuition assistance to those in financial need, from any country, and who are often underemployed or unemployed and in search of a new and meaningful career.**
If you are interested in applying for a scholarship please follow the link below to fill out the application. Before you complete the application, we do require that you complete the free Online RE100 course successfully.  Please read about the scholarship funds below prior to filling out the application, and be sure to thoroughly and accurately read and respond to all questions on the application.  If you are not eligible and not in financial need, please apply directly to the Solar Professionals Certificate Program or visit our current training schedule.
If you are unemployed or underemployed and reside in the U.S., you may be eligible for WIOA (Workforce Investment Opportunity Act) funding to pay for part or all of your program of study with SEI. SEI is approved for WIOA funding in Colorado and many other States to cover the cost of full Certificate training programs. This offers much more funding than is available via individual scholarships.  If you might be eligible for workforce funding, please visit your local workforce office and schedule an appointment with a counselor before applying for an SEI scholarship. You can find your local workforce office by using the workforce locator tool.
"SEI offers in-depth classroom instruction on theory, combined with case study, labs, and site visits–well worth the time and money."
-Greg Stefurak