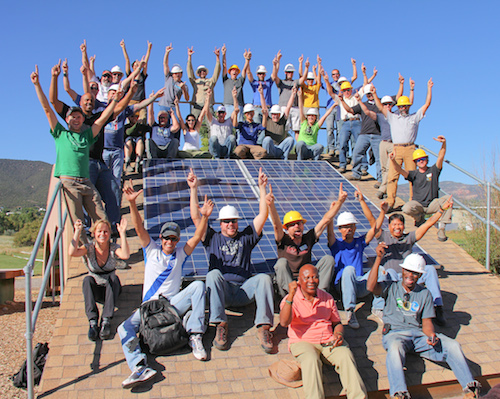 An industry leader in solar training and education since 1991, Solar Energy International offers practical hands-on workshops and instructor-led online training workshops to PV designers, installers, and solar business professionals. SEI's contract training programs are designed to meet the needs of EPCs, manufacturers, wholesale distributors, government, and other businesses involved in the rapidly growing renewable energy and PV markets. SEI's curriculum and contract training services are also available in Spanish.
Online Training Programs
Solar online learning at its best! SEI offers the quality curriculum of their classroom workshops in self-paced, 6-week programs. Learn from live instructors who are solar PV pro through webinars, online forums interaction, and discussion.
Hands-on Installation Training
SEI's experienced instructors lead hands-on installation training at your lab facility or at SEI's Lab Facility in Colorado.To request contract training please complete our contract training application found at:
https://www.solarenergy.org/contract-training-questionnaire/
Classroom workshops
Online training programs
Hybrid online/classroom programs
SEI corporate membership program
Hands-on lab installation training
Curriculum licensing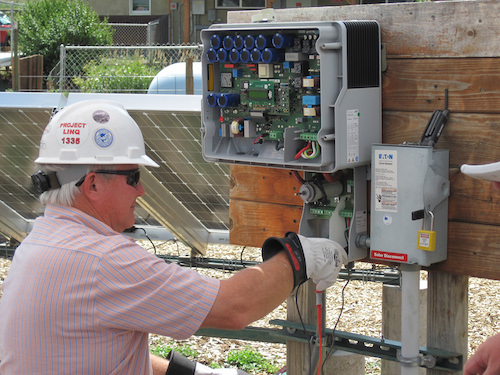 PV101: Solar Electric Design and Installation (Grid-Direct)
PV202: Advanced PV System Design and the NEC (Grid-Direct)
PV203: Solar Electric Design (Battery-Based)
PV206: Solar Business and PV Technical Sales
PV351L: Operations, Maintenance and Troubleshooting
SH101: Solar Heating Design and Installation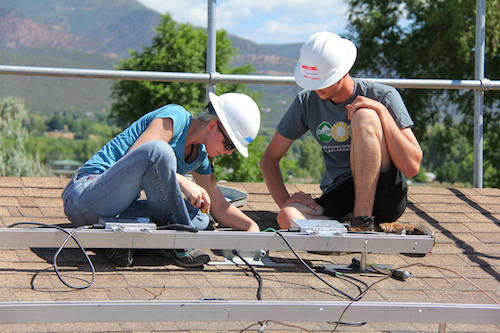 "SEI provided a very comprehensive yet understandable course for solar that will no doubt aid in my future endeavors in this industry.
-Adam Flanagan