Custom Training with Solar Energy International
Solar Energy International offers custom in-person courses, practical hands-on workshops and instructor-led online training workshops to PV designers, installers, and solar business professionals. SEI's contract training programs are designed to meet the needs of EPCs, manufacturers, wholesale distributors, government, and other businesses involved in the rapidly growing renewable energy and PV markets. SEI's curriculum and contract training services are also available in Spanish!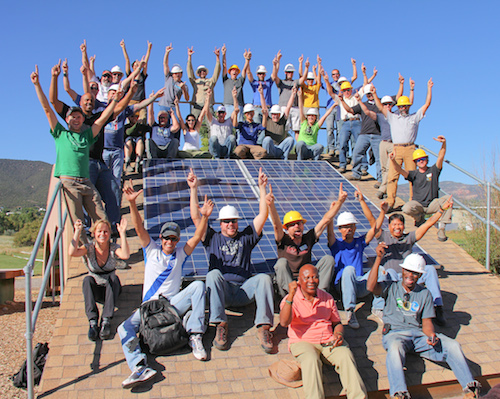 Custom In-person Trainings
SEI provides private trainings at your facility where we develop a custom course based on your needs and send SEI instructors to lead the class. We'll take care of the curriculum, participant materials and travel arrangements for the instructors. We typically recommend a group of 10-25 for cost effectiveness and most trainings are 3-5 days depending on content.
Tuition Discount for employees/members
If your company is looking to provide training to ten or more employees or members, SEI can provide a special pricing program to meet your training needs. SEI's range of introductory and advanced courses can serve as foundational training for employees new to the solar industry or as advancement and continuing education for existing employees. Once your special pricing program is complete, your employee can simply use your company discount to enroll in online or in-person training that works with their schedule and meets your training goals.
Hands-on Installation and O&M Trainings
SEI's experienced instructors lead practical, hands-on trainings at your PV facilities or at SEI's Lab Facilities in Colorado, Costa Rica and/or Oman.
To request contract training please complete our contract training questionnaire
A representative from SEI will contact you within five business days.
PV101: Solar Electric Design and Installation (Grid-Direct)
PV202: Advanced PV System Design and the NEC (Grid-Direct)
PV207: PVsyst and Helioscope for PV System Production Modeling
PV203: PV System Fundamentals (Battery-Based)
PV303: Advanced PV Multimode and Microgrid Design (Battery-Based)
PV304: Advanced PV Stand-alone System Design (Battery-Based)
PV350: Tools and Techniques for Operations and Maintenance (Grid-Direct)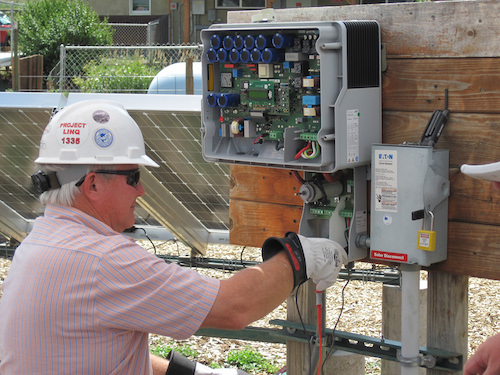 SEI offers contract trainings all over the world including Mexico, Costa Rica, Peru, Ecuador, Chile, Colombia, Suriname, Antigua, Barbados, Haiti, Guam, Solomon Islands, India, Israel,  Kuwait, United Arab Emirates, Pakistan, Palestine, Egypt, Kazakhstan, Benin, Angola, Nigeria, Equatorial Guinea, and Sierra Leone.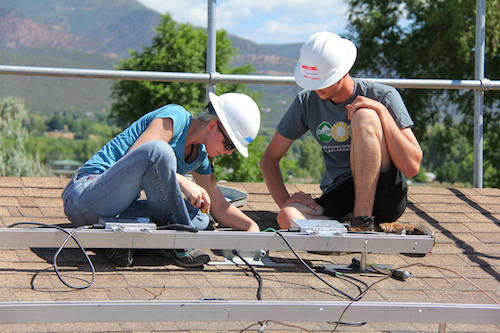 "Eight years after getting my business going after attending SEI, I can still report their instructors are the very best
-Scott Oman