Paonia, CO

Travel information
Paonia is located on the Western Slope of the Rocky Mountains, at 5,645 ft. in elevation. Along with Hotchkiss and Crawford, Paonia is one of the small towns that make up the North Fork Valley. The North Fork of the Gunnison River flows through Paonia and the valley. On both sides of the valley are higher mesas offering panoramic views of the West Elk Mountains, Ragged Mountains, Black Canyon of the Gunnison, and San Juan Mountains.

Grand Junction Regional Airport: 1.5 hours to Paonia
Airlines that fly into Grand Junction: United Express, US Airways, Allegiant Air, American, Delta and Alaska
Shuttle services available from Grand Junction to Paonia
Montrose Regional Airport: 45 minutes to Paoni
Airline that fly into Montrose: American, Allegiant Air, Delta and United Express
Shuttle services available from Montrose to Paonia
We recommend that you purchase travel insurance when booking your airline tickets.
We have a list of local drivers who can pick you up from the Grand Junction or Montrose airports. Shuttles are generally $100. Please call 970-527-7657 x206 for a list.
SEI receives a number of discounts on rental cars:
AVIS: Receive between 5% and up to 25% off all rental cars. Use the discount code/AWD number: Y378524 when booking to save.
BUDGET: Receive between 5% and up to 25% off all rental cars. use the discount code: X084745 when booking to save.
ENTERPRISE: Receive 5% off all rentals outside Colorado and special prices within Colorado. Use the account code: L12A513 in the box "Optional: Coupon, Customer, or Corporate number". Password is SOL
All rental cars required a major credit card (not a debit card) at time of rental. International students can rent cars, but must present their driver's license from their home. A passport will not work, it must be a driver's license.
Use the Ride Board to connect with other students who may be coming in to the airport around the same time and share a shuttle. If you are willing to share a ride or need a ride to/from the airport to Paonia, please post on our ride share board.
You can access the ride share board through the Online Alumni & Career Center through the following steps:
Visit SolarEnergyTraining.org
Login with your username (your full email address or personalized username that you have created for an online course)
The default password created for you is 'solar' (or your personalized password that you have created)
Under the upper left side menu, My Courses, you will see the Online Alumni and Career Center listed. Just click that link and you are in!
Lodging recommendations
Paonia is a charming, small town nested at the base of Mt. Lamborn, surrounded by farms, orchards, ranches and vineyards. The nearest traffic light is 30-miles away, as is the nearest chain hotel. The up-shot of this is that there aren't traffic jams (unless you're caught in a cattle drive) and there are a lot of quaint, local lodging options available, including bed and breakfasts (B&B), farmhouses, motels, and camping options.
We encourage you to visit the Paonia Chamber of Commerce's lodging list, where you will find a complete list of lodging options, including nearby camping options.
Several establishments offer local deals for SEI students. Mention that you are an SEI participant when booking!
Address
39845 Mathews Ln, Paonia, CO 81428
Office Hours
Monday-Friday 8am-4pm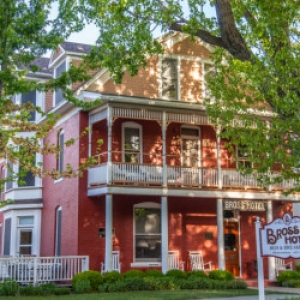 The Bross Hotel Bed and Breakfast is an historic hotel in downtown Paonia, built in 1906. Proprietor Linda Lentz offers SEI students the fifth night for FREE. Linda Lentz,
(970) 527-6776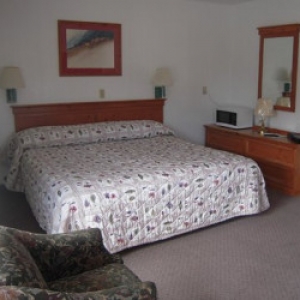 Redwood Arms Motel and RV Park is about half a mile from downtown Paonia. Redwood Arms will offer SEI students 5% off, 2 or more nights, at the motel. Anna Raith, General Manager – 970-527-4148 Ext 131.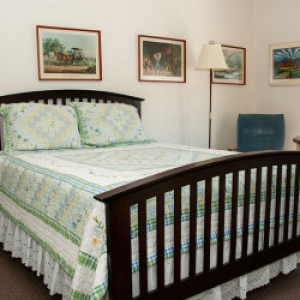 The Living Farm Inn is located directly above the Living Farm Café in an historic building on Paonia's main street (Grand Ave). SEI students the 6th night free including breakfast. The Café offers farm-to-table food. (970) 527-3779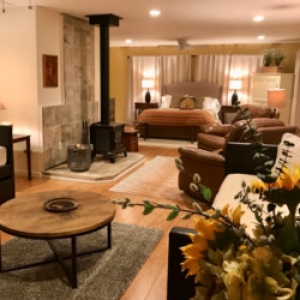 Agape Farm and Retreat is a beautiful property favored by SEI staff. Located outside of town, a rental car is advised for students staying here. Agape offers a special SEI student rate of 20% off when booking 5 days or more.
Paonia is at the foot of 11,400 ft. Mt. Lamborn and is the gateway to the West Elk Wilderness.
To the northeast is the Grand Mesa, the highest plateau in the world, with over 3,000 lakes. To the south are the deep canyons cut by the rivers coming out of the Rockies, including the Black Canyon of the Gunnison National Park. All of this means the opportunity for recreation: hiking, biking, fishing, horse-back riding, white-water rafting, and hunting. Paonia has some of the best mountain bike trails in the state (….shhhh!). Staff is happy to point in the direction of your adventure.
The North Fork Valley is well-known for its fruit (pears, apricots, cherries, peaches, apples), grass-fed beef, vineyards and wineries, goats and goat cheese, and organic vegetables. Visit Black Bridge Winery and Delicious Orchards to pick your own produce and sample some of the valley's award-winning wines. If you are a road biker, check out the Chamber's website for a list of bike routes along our beautiful back roads to some of these farms and vineyards.
The Valley is a designated Creative Arts District by the state of Colorado. Scores of artists, authors, musicians, and craftsmen reside here. You can enjoy their work at our local art centers–the Creamery Arts Center in Hotchkiss or the Blue Sage Center in Paonia. Check out the local radio station, KVNF's, events page for events happening while you are here.
Upcoming Events
September 2019
September 30 - October 04 | Paonia, CO | Instructors: Amy Scher, Kelly Larson
More Information
October 2019
+ Export Events