Solar Energy International (SEI) was founded in 1991 as a nonprofit educational organization. Our mission is to provide industry-leading technical training and expertise in renewable energy to empower people, communities, and businesses worldwide. Why? Because we envision a world powered by renewable energy!  If you share our vision, please consider becoming a member of SEI today!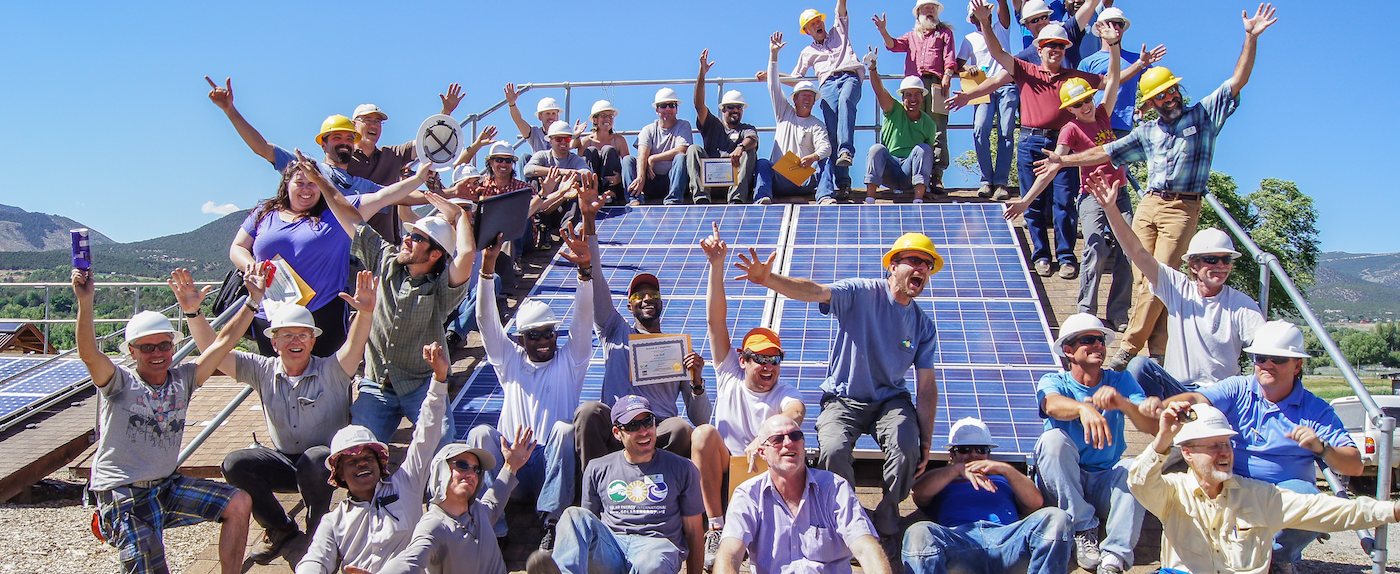 Solar Energy International was founded in 1991 as a non-profit educational organization.Through the years, trends and technologies come and go but SEI's mission remains the same today as it was when we began: to empower people around the world through the education of sustainable practices.
Our Philosophy
As we approach our third decade, what inspires us the most is the knowledge that we're helping to make a difference. Renewable energy resources of solar, wind and water can improve the quality of life and promote sustainable development throughout the world. Renewable energy systems are practical, reliable, cost-effective, and healthier for people and the environment.
Our Training Programs
Through our Renewable Energy Education Program (REEP), SEI offers hands-on workshops and online courses in solar PV, micro-hydro and solar hot water.
Our Development Work
SEI works cooperatively with grassroots and development organizations in the Americas, Africa, Micronesia and the Caribbean. SEI staff have delivered services to the Pan American Health Organizations, Non-Governmental development organizations (NGOs), foreign, national and state governments, universities and individuals seeking the benefits of renewable energy.Please support SEI's outreach initiatives by joining the SEI Alumni and Friends Association.Solar Energy International is a 501(c)(3) Equal Opportunity Institution and Employer, and is not affiliated with any dealer, manufacturer, distributor, or any other renewable energy commercial enterprise.
Organization Exempt From Income Tax (Form 990) Archives
"Incredible experience, incredible training, incredible staff, incredible location."
-Brian Angelo