Solar Forward is on a mission to bring Solar Energy International (SEI)'s industry-leading solar expertise to communities throughout Colorado looking to kickstart solar markets. We are so excited to see solar growth efforts are ramping up in Gunnison County. As the school year gets underway, our program partners are starting their planning process for a Solarize program which is slated to reach the entire County.
The Solar Forward program empowers community groups to implement solar growth initiatives in the regions in which they are located. In the case of Gunnison County, two graduate students at Western StateColorado University are overseeing and implementing a Solarize program as their capstone project, with SEI's Solar Forward Technical Adviser as their mentor.
This model is so important to ensure the sustainability of local solar market growth. By simply empowering program drivers in communities with tools and expertise needed to foster a strong solar market, Solar Forward is able to catalyze grassroots solar movements throughout the state which are able to stand on their own, and grow following the end of their year of solar consulting. This model also encourages local job creation and economic development.
Solar Forward Program Manager Mary Marshall traveled to the City of Gunnison last week, where she met with the Solar Forward partnered program coordinators. Thursday night she attended a potluck and brainstorming session, organized by the program coordinators. In attendance were community stakeholders, potential program volunteers, and local installers. Discussions for up to two hours followed the dinner and ideas abound about the potential of the upcoming Solarize program.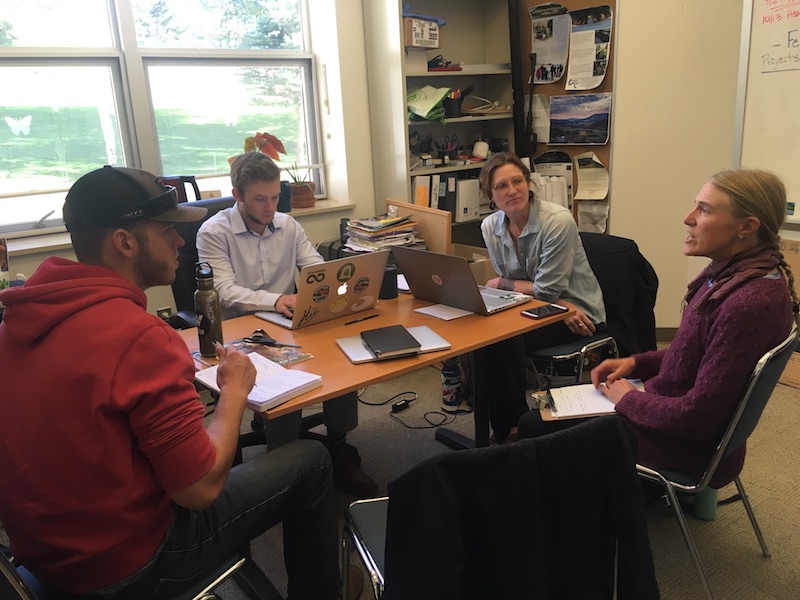 The next day, Mary sat in on meetings with an area installation company, and then walked the program coordinators through how to use the Solar Forward toolkit. Here is her takeaway from the trip:
"Experiencing the energy of people looking to grow solar in their own communities is my favorite part of the Solar Forward program," she said. "It's so important to us at Solar Forward to share the ongoing story of partnerships to celebrate their successes and inspire future innovative partnerships. This program is truly about YOU: the communities across the state and the people in them who want to make a change. We are just here to save you time, and to empower you with knowledge based on our experience so you can be the driver in your own community. I like to end every conversation by conveying the fact that I love to talk about this program, and am constantly open to taking any questions people might have about it. Let's keep moving forward!"
Mary can be reached at [email protected] or at 630-607-4352.