Have you thought about your New Year's resolution yet? 2018 is the perfect time to grow your solar career. Solar Energy International (SEI)'s Solar Professionals Certificate Program (SPCP) is the industry's most rigorous training program to prepare professionals for the highly technical clean energy workforce.
SEI offers six different SPCP tracks for students to pursue certifications in technical areas such as Residential and Commercial Photovoltaic Systems, Battery-Based Photovoltaic Systems, Solar Business and Technical Sales, International and Developing World Applications, Renewable Energy Applications, and the Solar Professionals Trainer Certificate.
SEI Alumni Joan Schmith completed the Business and Technical Sales SPCP track in 2017, and found that the experience was just what she needed to secure her current role as Branch Operations Coordinator for SunRun in Massachusetts.
"Turning sunshine into power is not just beautiful and quiet, but environmentally the way of the future.  I wanted to contribute to the growth of the industry," Joan explained.
Her journey started as many do, with the search for trainings in solar that would fit with her already busy lifestyle. "I searched online for education in solar energy, found SEI and took the introductory course," Joan explained. "The course was very informative, easy to use and confirmed for me that I wanted a career in solar energy."
While completing the Solar Business and Technical Sales track, Joan joined SEI at our campus in Paonia for solar energy training in PV201L: Solar Training- Solar Electric Lab Week (Grid-Direct). The experience Joan received in SEI classes gave her the skills and expertise she needed to pass the NABCEP PV Associate Exam, for which SEI is a certified provider, which qualified her for her new position.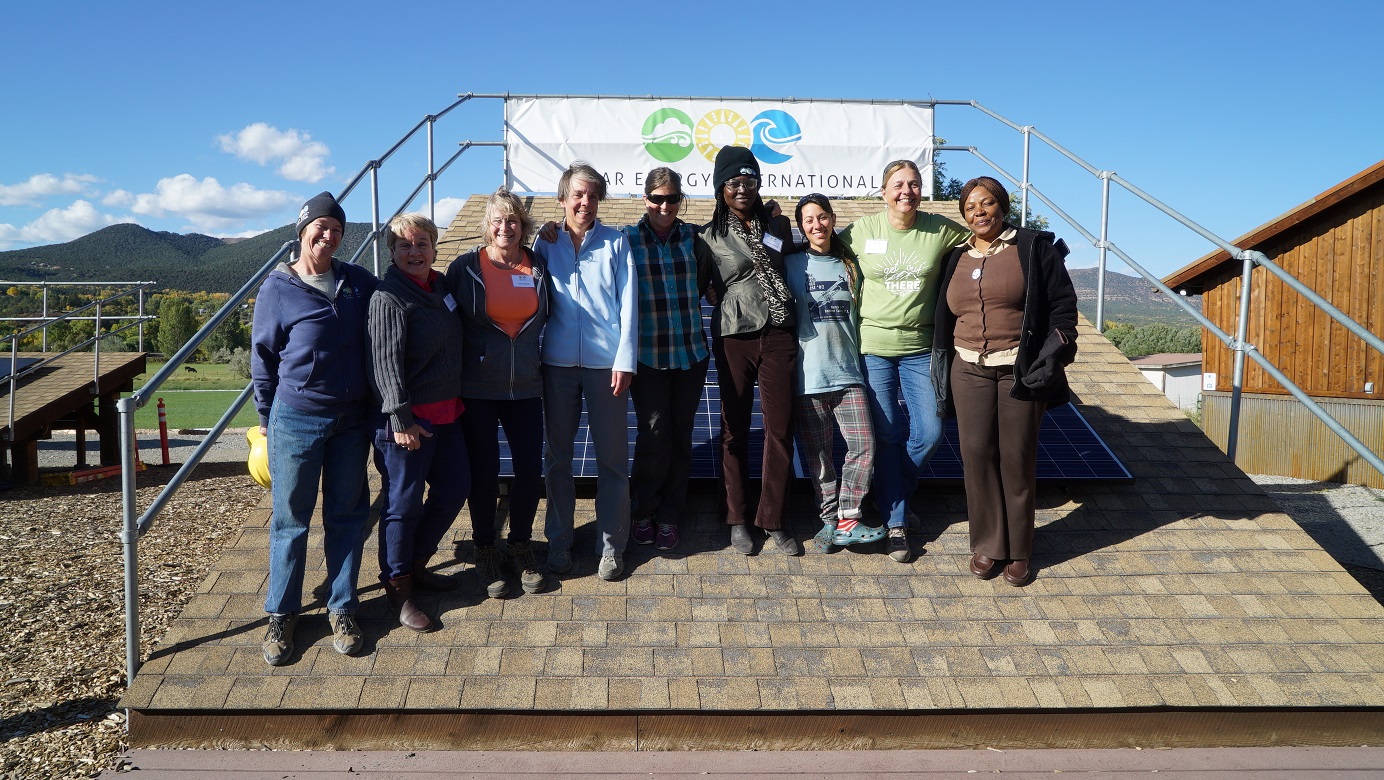 "SEI allowed me to learn about solar energy on my schedule," Joan said.
Moving forward, Joan hopes to develop her solar career even further by "gaining additional responsibility in operations and installation management." SEI offers classes that appeal to all skill levels, from people looking to get into the solar industry, to continuing education.

It's the perfect time to kickstart your career in solar! Learn about SEI's solar energy training, and sign up for an online class that fits your schedule today, the next class session starts January 8!