Ground-Mounted Solar Installation Safety Training Online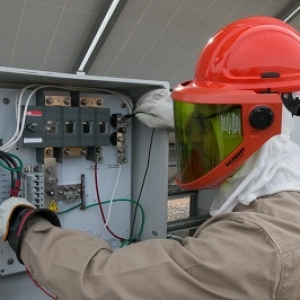 Large ground-mounted PV installations present unique hazards requiring specialized safety training, including DC circuits operating at up to 1500 volts and thousands of amps, AC circuits up to 690 volts, and hazards associated with trenching and the use of heavy machinery.  This 8-hr online course covers site hazards and control methods specific to large ground-mounted PV installations, produced under OSHA's Susan Harwood Training Grant.
This online Ground-Mounted Solar Installation Safety Training was offered free to the first 1,500 eligible trainees.  We have reached 1,500 trainees and the course is currently closed to registration.  The course will be offered again in the future for a registration fee, please add yourself to the waitlist below and we will notify you when it is available for registration.
CLICK HERE TO JOIN THE WAITLIST​
WHAT YOU WILL LEARN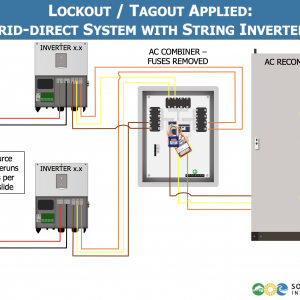 This training includes two lessons for a total of 8 contact training hours. Each lesson includes presentations, field videos, interactive exercises, and a quiz.
Lesson 1: Site and Mechanical Hazards- Identify common site and mechanical hazards that workers are exposed to when installing ground-mounted PV arrays, describe ways to mitigate hazards, determine safe working practices and PPE requirements.
Lesson 2: Electrical Hazards- Determine electrical hazards on large-scale PV job sites, identify shock and arc flash hazards and implement protective measures, define lockout/tagout methods and principles, examine installation, maintenance, and PV testing hazards.
​

If you have questions please call our Student Services team at 970-527-7657 option 1.