News from Solar Energy International (SEI)

SEI Alumni Highlight: Noel Wichman – Veteran
Solar Energy International (SEI) is proud to welcome Noel Wichman into SEI's alumni network. Noel has the distinction of being the first student to utilize his Veterans Benefits to enroll in classes at SEI. Living just 10 miles away from SEI's Campus in Paonia, CO, Noel's drive to SEI was short but his journey to […]
Read the Full Story

Solar Energy International (SEI) Launches Solar Ready Colorado Training Outreach Program
Building upon Solar Energy International's (SEI) technical solar training program that has been in operation for over 25 years with over 45,000 alumni worldwide – SEI is launching a Colorado based training and career outreach program titled – ​Solar Ready Colorado: Solar Professionals Training and Outreach Program​. SEI will lead a team of industry partners […]
Read the Full Story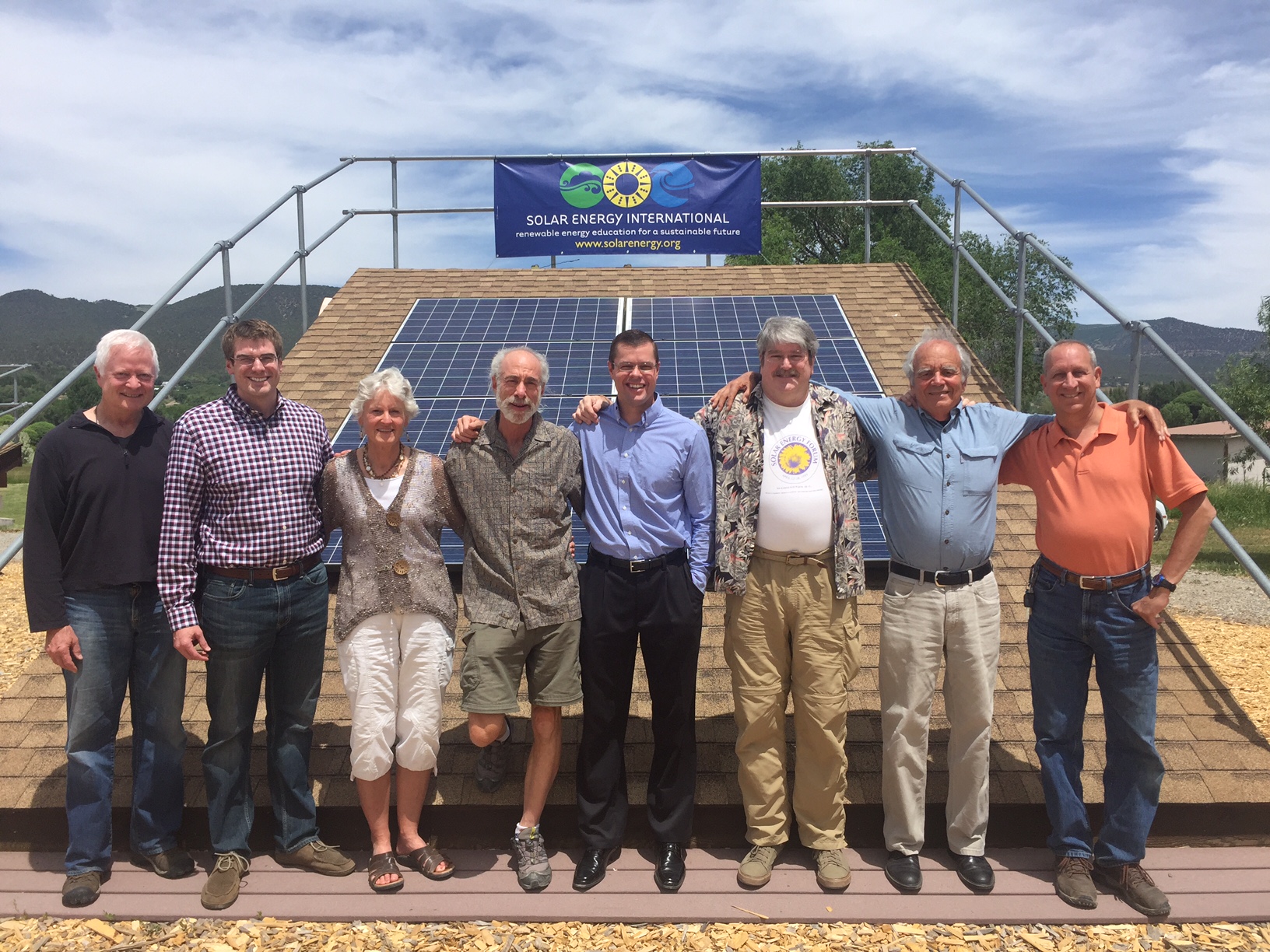 Solar Energy International (SEI) Welcomes New Board Member – Jon Miller
SEI's board of directors is a talented group of volunteers who keep SEI's mission and vision at the forefront of everything we do. Largely made up of Western Colorado residents, SEI's board members have varied backgrounds: a pioneer of Sustainable and Responsible Investing,  a developer of coal mine methane power plants, a publisher of the […]
Read the Full Story

Having a Case of the Mondays? It is Our Favorite Day of the Week Here at Solar Energy International (SEI)!
by Jessica Finnigan, SEI Workshop Coordinator Having a "case of the Mondays" looks very different here at SEI than it does in the classic "Office Space" movie. Mondays are by far my favorite day of the week.  Almost every Monday, from April through October, upwards of 32 students descend onto our campus for their solar […]
Read the Full Story
View all news >
TOP 10 [REALLY COOL]
THINGS TO DO AFTER CLASS
Experience the very best in renewable energy training in the beautiful Rocky Mountains. Professional development and a vacation of a lifetime all in one trip!
---