News from Solar Energy International (SEI)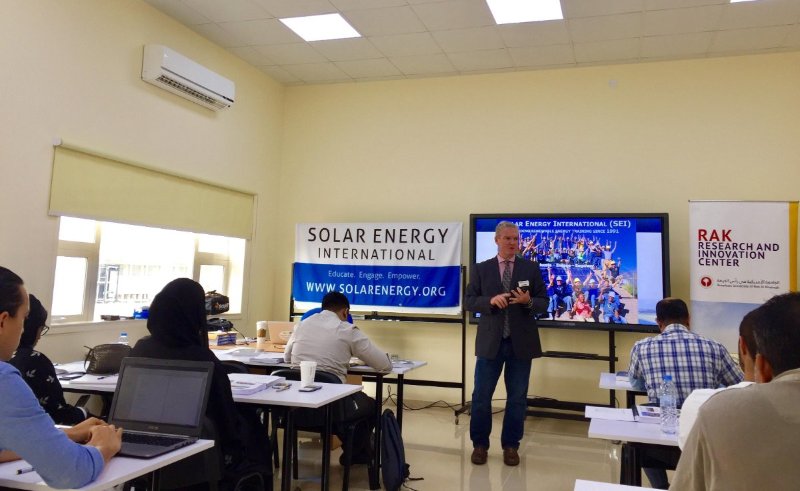 Solar Energy International (SEI) Leads PV101 in the UAE!
Solar Energy International (SEI) launched their first solar training class in the United Arab Emirates on February 19th! Students from Saudi Arabia, Oman and the UAE came to the RAK Research and Innovation Center for this week long technical solar training led by SEI Instructor, Kristopher Sutton. SEI is grateful to the American University of Ras Al Khaimah (RAK) […]
Read the Full Story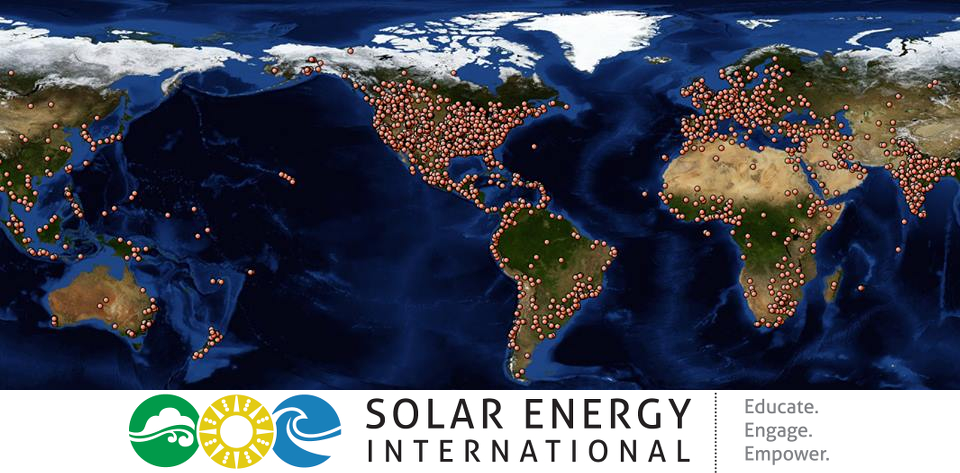 Solar Energy International (SEI) responde a la Prohibición de Viajar (Travel Ban) de Estados Unidos con un Programa de Becas
A todos los Alumnos Internacionales de SEI, Futuros Estudiantes y Amigos: Las acciones y anuncios hechos recientemente por la nueva administración de Estados Unidos sobre de la prohibición de viajar, la construcción de paredes en las fronteras,  han sido noticias muy perturbadoras para nosotros porque impactan directamente en la relación que construimos con ustedes. Ya […]
Read the Full Story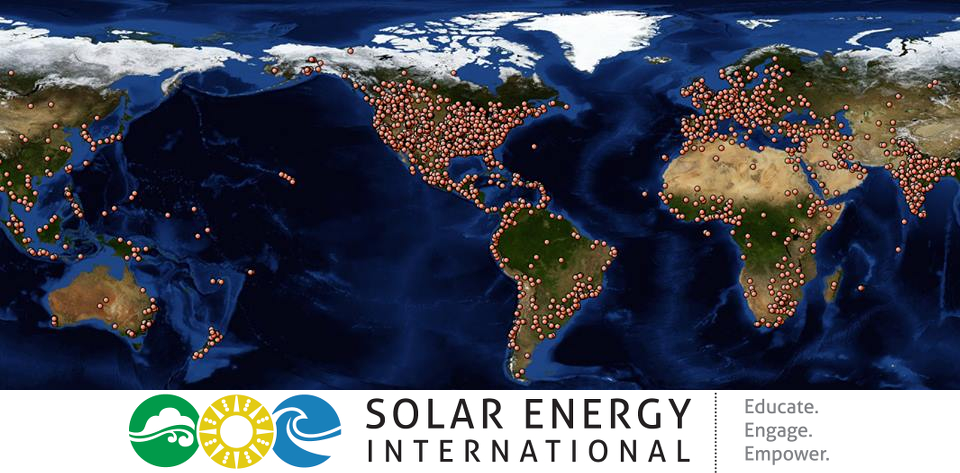 Solar Energy International (SEI) Responds to U.S. Travel Ban and Refugee Targeting with Scholarship Program
To SEI's International Alumni, Future Students, and Friends, The recent actions taken and announcements made by the new U.S. administration concerning travel bans, building border walls, and targeting refugees have been deeply upsetting to us because these actions directly impact our relationship with you. As the status of these policies are quickly evolving, we rightly […]
Read the Full Story

SEI and WISE Team Up to Empower Women Through Solar Training Partnership
"Solar Energy International (SEI) is thrilled to announce our expanded partnership with WISE – Women in Solar Energy, encouraging even more women to enter the solar industry. Since SEI's founding in 1991, they have empowered women to enter the renewable energy  workforce through scholarships, women's-only trainings, and by the incredible women that teach and work […]
Read the Full Story
View all news >
[REALLY COOL]
THINGS TO DO AFTER CLASS
Experience the very best in renewable energy training in the beautiful Rocky Mountains. Professional development and a vacation of a lifetime all in one trip!
---