It Doesn't Get Any Better Than This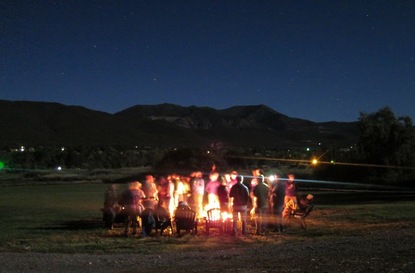 After leaving SEI's potluck for our PV201L a little over a week ago, our grid-tied lab week, I took some time to reflect.
What a night!
Between 32 students, their spouses and family, the instructors, staff, a board member, and friends of SEI, there were over 50 people. You should have seen the spread of food that people brought--heaping plates of local goodness, a lot of meat, growlers from the Revolution Brewery. We watched the Harvest Moon rise over the mountains. A student played his guitar and Sandy from our business office sang.

Eventually there was a bonfire.

Read Kathy Swartz's Blog...
---
Solar Energy International (SEI) Releases 2014 Training Schedule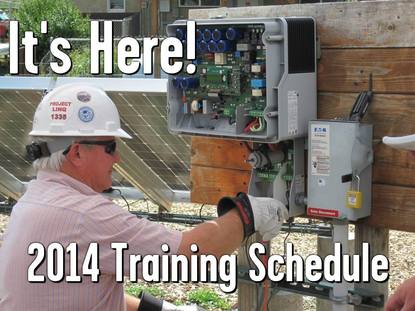 It may seem early, but there are benefits to signing up months in advance for training. Check out the 2014 Training Schedule

Reason #1 - You get to secure your spot for your preferred date of training. In 2013, SEI filled most of our labs to 100% capacity and had to put people on waiting lists.

Reason #2 - The early bird gets the $50 incentive! If you are registering for an in-person workshop or online course of five days or more, that starts 30 days out or longer from today, please call (970) 963-8855 to register and receive $50 off the tuition of the course or workshop. Be sure to mention you are calling in for the Early Bird Incentive!
---
What's Your Road Map to a Career in Solar?
How did I get my start in the PV industry? It's a question I answer in brief all the time when I teach classes – or meet new colleagues in the solar industry, or folks who want to get a start, or people who want to sell me an inverter or module or rack. So here's the longer version.

I'm an English major. Yep, liberal arts to the core, though my father, bless his soul, surely would have loved for me to follow in his engineering (aeronautical, NASA) path. But I didn't. I graduated, and did pretty well, and stuck around for a job for a while. Then I got a job selling posters on college campuses. Sounds crazy, and it is – crazy lucrative – all those empty dorm room walls, all that textbook money. And seasonal. And the off-seasons ended up getting spent in Mexico, camping out of the back of my pickup on remote beaches, next to fishing camps, and in and around tourist meccas. On the cheap on the beach, then back to work for a few months. Wash, rinse, and repeat.

Read Brian's Full Blog...

---
SEI Announces NABCEP Entry Level Exam Prep Training Package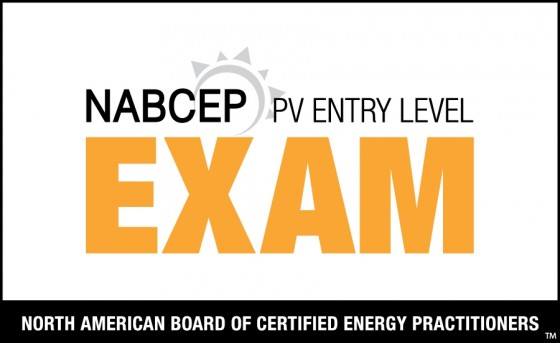 Our students and Alumni have been asking for this - so here it is! SEI's NABCEP ENTRY LEVEL EXAM PREP PACKAGE is HERE!!!!

Online Training package includes PVOL101, PV203 PREP and the NABCEP Entry Level Exam (Computer Based Testing)! Please call 970-963-8855 option 1 to register today!
More NABCEP Entry Level Exam Prep Training Info...
---
SEI's Solar Powered RC Car Drag Races
a Ferrari - See Who Wins!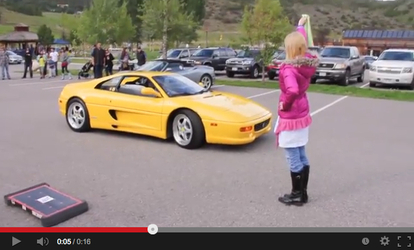 Noah Davis - Solar in the Schools Outreach Program
A nice Autumn walk in the mountains of Colorado is hard to beat. Unless you're driving your Ferrari through those mountains to a wine-tasting event in the middle of a hot-air balloon festival at Snowmass resort. That's the situation that Solar Energy International's own Noah Davis and Ben Lehman found themselves in last weekend as they road tested the new Ferrari cargo van concept car amidst the more traditional supercars on the Rocky Mountain Ferrari Club's Fall Foliage Tour. Despite the van's construction-paper hood scoops and the custom cardboard-fiber wing, the true performance vehicles were carried inside: Solar Rollers.

The Solar Rollers – high-performance solar-powered remote control cars - were shown and driven by the high school students who built them for competition last school year. As they raced around a parking area amongst about 30 (real) Ferraris, they generated interest from just about everyone. It turns out that the little cars, with their lightweight carbon fiber chassis' and high power to weight ratios - were not too different from the life sized Ferraris on display. The main difference was the fuel source. While the V12 Ferrari 599 Scuderia parked next to the van would get about 11 miles per gallon in a race, these RC cars use nothing but sunlight to achieve scale speeds of 250 miles per hour.

For more information about the SEI's Solar Rollers or to make a donation to this worthwhile high school renewable energy education program, please visit this Solar In the Schools page: http://www.solarenergy.org/solar-rollers-rc-cars
---
SHOL101: Solar Heating 101 Online
Meet the Instructors Chuck Marken and Vaughan Woodruff (Laurel and Hardy)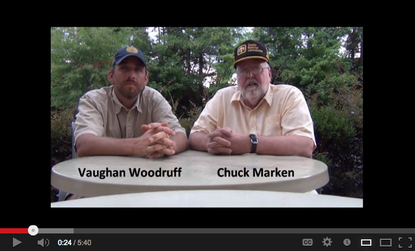 Watch this video to meet our SHOL101 Online Instructors and learn more about his new course starting Nov. 4th. This online training course addresses the fundamentals of solar water heating and solar pool heating. The course goal is to firmly establish the concepts of solar heating (aka "solar thermal") technologies.

The course will familiarize students with industry history, the distribution chain, jobs in the industry, safe practices, and national codes and standards. Students will explore the different types of collectors, systems, components, and materials used in solar heating systems and determine their appropriate applications.
---
Solar Energy International (SEI) Solar Training October 20-25 at Solar Power International '13

SEI is proud to be partnering with Solar Power International 2013 to offer pre-conference workshops. These workshops are taught by SEI's expert instructors, including Kris Sutton, Brian Mehalic, Rebekah Hren, Jeff Tobe, Carol Weis, and Noah Davis. No matter if you are new to the industry or an experienced designer or installer, these workshops will help take you to the next level.
---
---
SEI Alumni Highlight - John Selby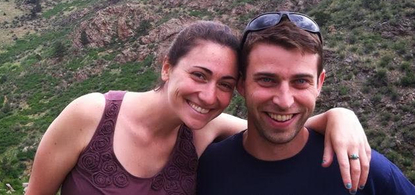 John with his Fiancée Lily over the summer. They are donating to SEI as a part of their wedding registry!

John Selby was a work-trader in 2007 at the Paonia campus and took many of the great SEI courses including PV 101, 201, Wind and Solar Thermal. After deciding to return to his hometown of Silver Spring, MD he worked with Chesapeake Solar as one of 6 field crew members installing residential Solar Hot Water and PV systems.

At that time, he remembers landing a 20kW system as being a huge deal! When Chesapeake was bought by groSolar a few years later he became a project manager and the installation staff more than doubled, installing over 100kW each month on residential and commercial properties. In 2011 John left groSolar to do some traveling and when he returned to the DC area he joined the team at Legatus6, a small business located in Bethesda, MD.

There he oversees projects as designer, project manager and site supervisor allowing him to participate in the entire process start to finish. "Though the industry and technology have changed since 2007 the foundation that the SEI courses provided are invaluable and I use them every day in my work" says Selby. Most recently Legatus6 completed a 572kW multiple-site project at National Institute of Standards and Technology and a 300kW roof-mount project at National Institutes of Health.

He's grateful that he entered the solar industry where he is able to make a positive impact on the world each and every day.

---
SEI Alumni Highlight - Mark Carsten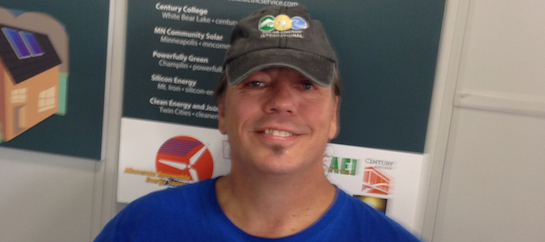 Mark Carsten - SEI Alumni and Solar Energy Advocate
The "Eco-Experience" was voted " Best Attraction" at the Minnesota State Fair this year. MRES, the Minnesota Renewable Energy Society had solar electric and thermal exhibits. Other exhibits included wind power, electric vehicles, energy efficient lighting and appliances, green lifestyle and materials and personal and regional water management.

Read Mark's Blog...