Orion has been involved in the solar energy industry for over ten years, both as an industry professional and as an advocate through education and community outreach.  In 2006 Orion earned an A.A.S. degree in Photovoltaic Installation and Design from San Juan College. In 2008 he became certified by the North American Board of Certified Energy Practitioners (NABCEP) as a Solar PV Installation Professional. He is currently on the board of directors for the Montana Renewable Energy Association (MREA), playing an active role in the organizations goal of promoting renewable energy awareness throughout the state.
As a partner/owner of Onsite Energy Inc., Orion focuses on commercial solar project development, but wears many hats within the company, including sales, design, installation, and operations and maintenance procedures.
Orion is a Montana native who grew up off-the grid and currently resides in net-zero energy home, powered by solar electricity, solar hot water, and wood heat. Dedicated to a lifetime of teaching, living, and working with renewable energy technologies, he is hopeful for our clean energy future.
Outside of work he tries to spend as much time as possible within the many Montana wilderness areas…backcountry snowboarding, backpacking, boating, and enjoying the open spaces.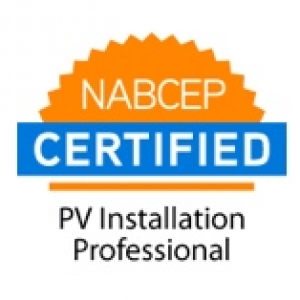 NABCEP Technical Sales Certification #PVTS081112-69