This year, Solar Energy International (SEI) has launched a new statewide initiative for rural communities in Colorado. Read more about the program that powers rural Colorado communities into the future by starting or supporting solar markets: 
SEI is seeking communities interested in growing their local solar, renewable energy, and energy efficiency markets to participate in a new program, Solar Forward.  The Solar Forward program is a grassroots approach, relying mainly on community participation, to stimulate solar growth in a region. SEI's Solar Forward community adviser will partner with a community group to provide tools and technical expertise to drive solar initiatives in the community.
Solar Forward empowers community groups who are interested in growing their solar markets, by providing them with a dedicated adviser to provide consulting on community solar initiatives.  The adviser will assist communities every step of the way in the program planning and implementation processes.
SEI is an industry-leading solar training facility, and the core of our mission is the belief in a world powered by renewable energy. With over 60,000 trained alumni and extensive technical curriculum, in addition to experience establishing all of these programs in our home base of Delta County, we want to keep this momentum growing and spread the success throughout the state of Colorado!
How it works: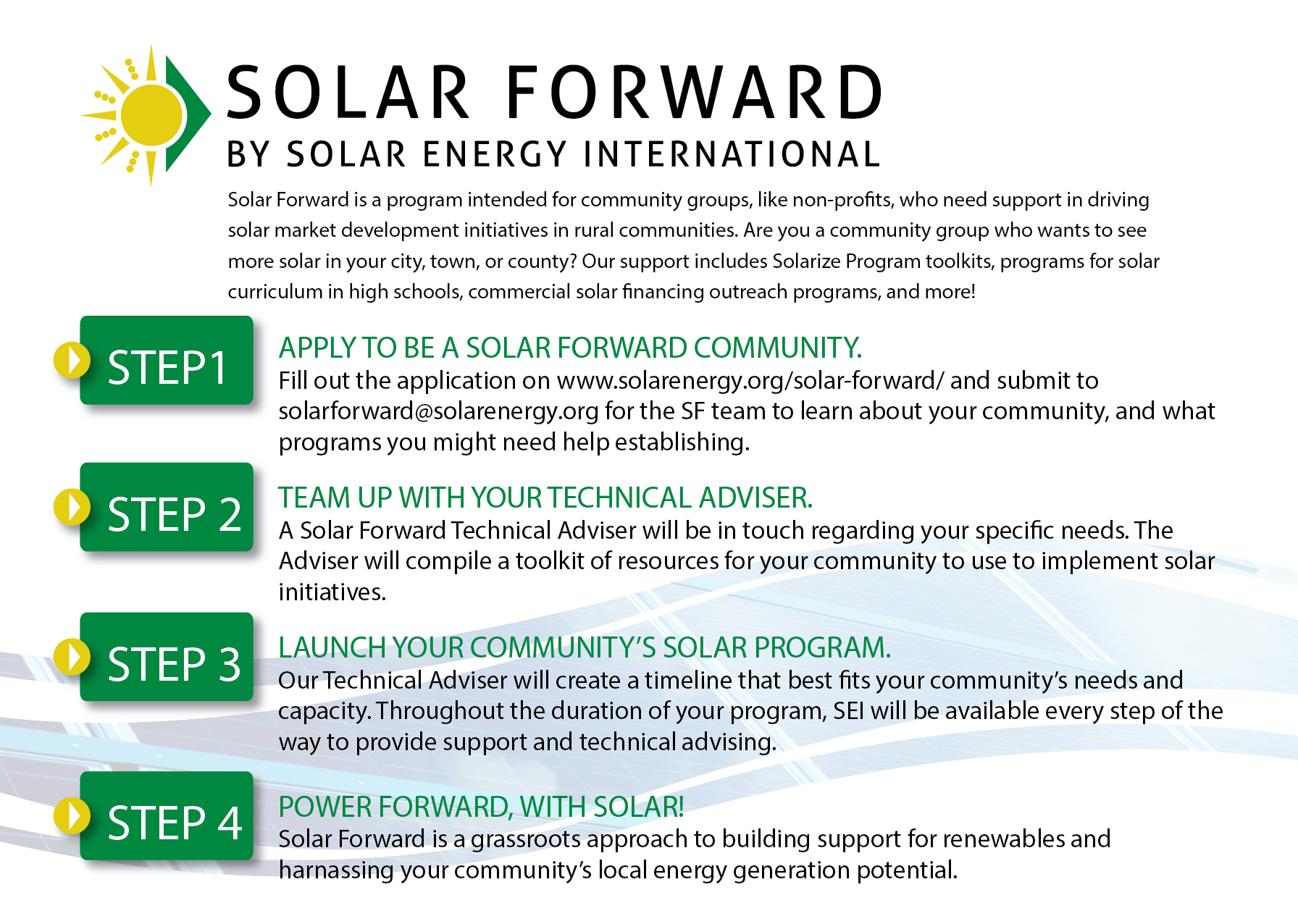 Learn more or apply today on the Solar Forward webpage: https://www.solarenergy.org/solar-forward/