THE PROGRAM
Solar Forward empowers nonprofits and community groups in rural regions across Colorado (and beyond) with tools and expertise to kickstart solar markets. The program helps communities utilize the benefits of increasingly more affordable solar technology to encourage local economic development and resilience.
ACHIEVING RENEWABLE ENERGY GOALS, ONE COUNTY AT A TIME



Delta
County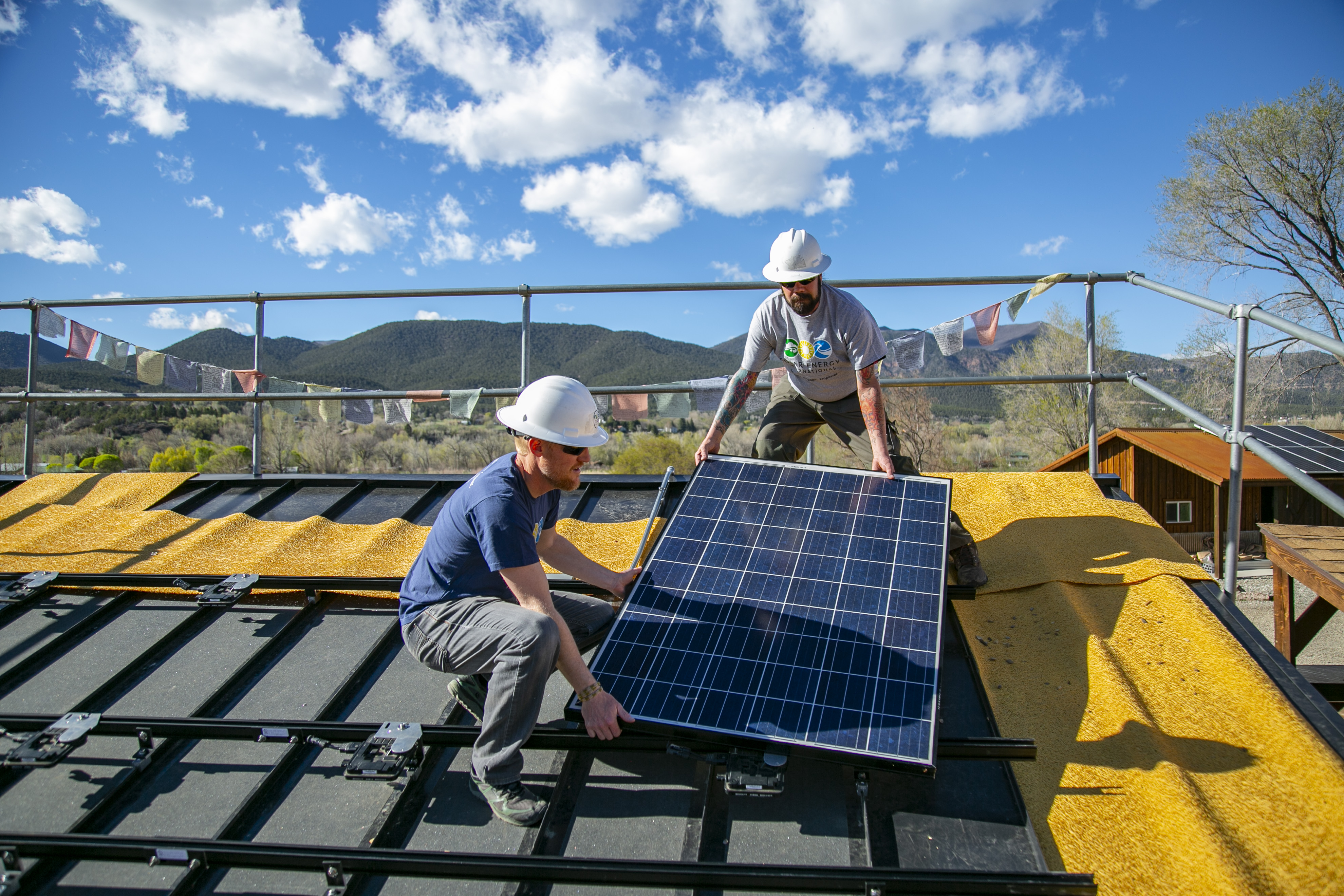 Gunnison
County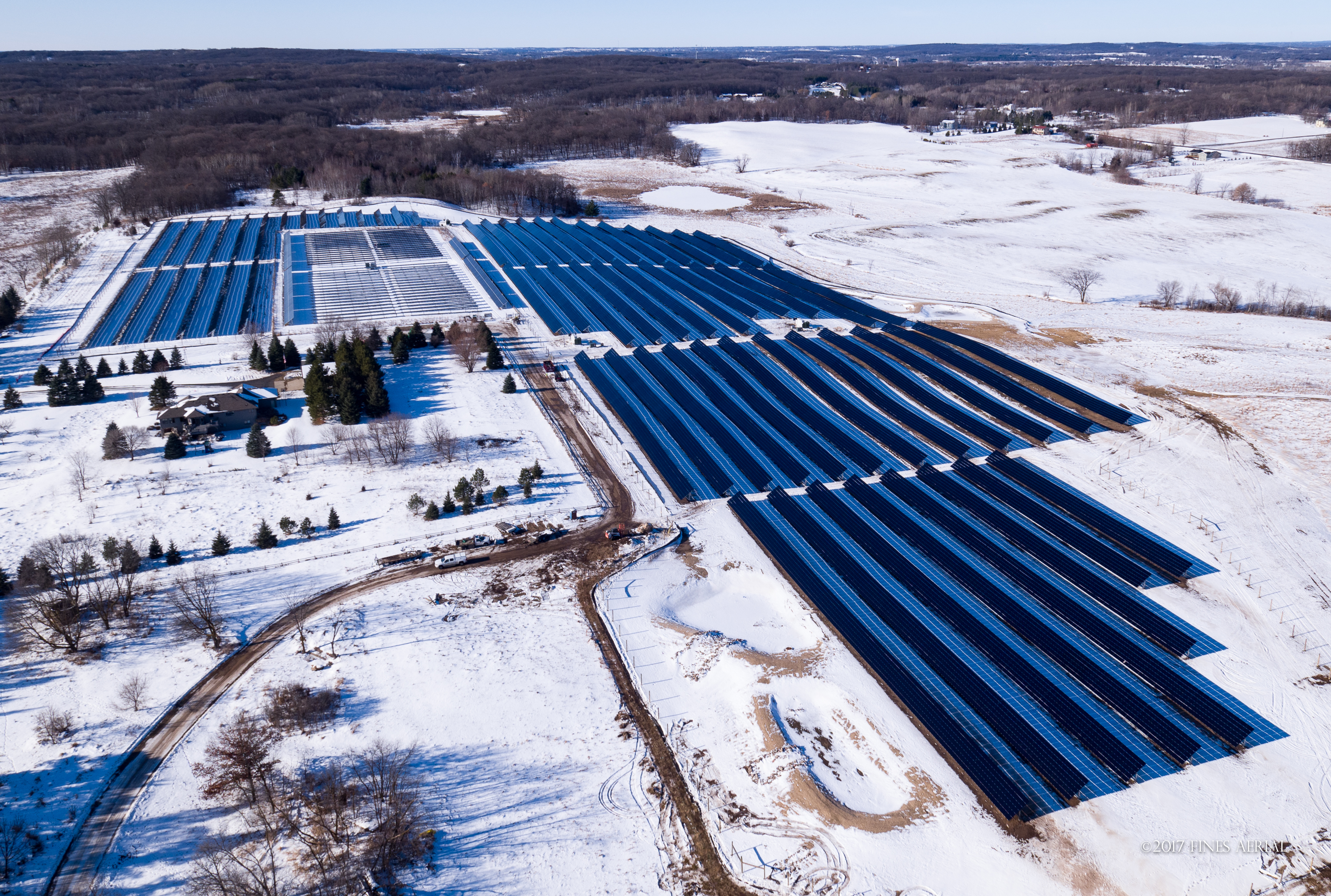 Summit
County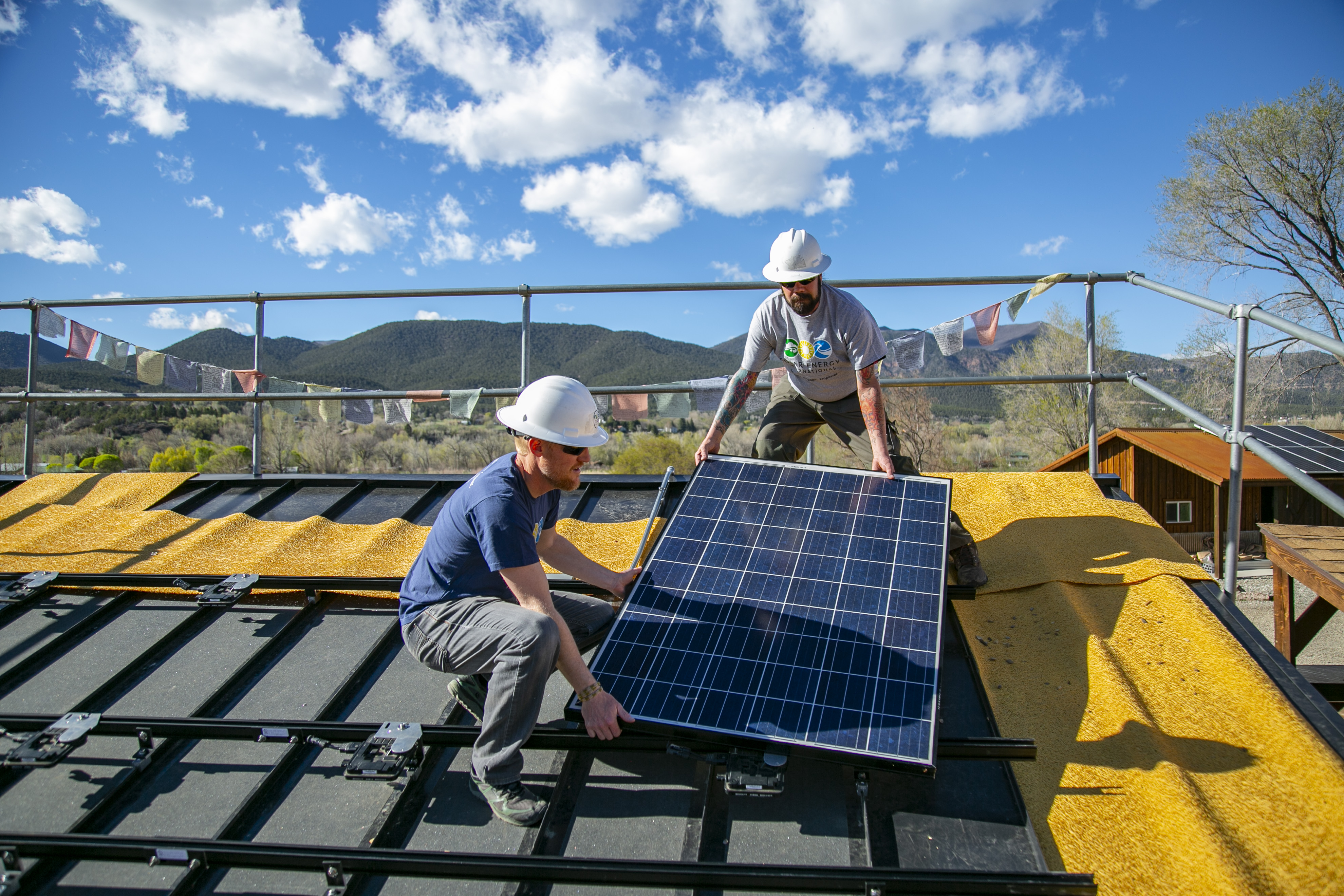 Montrose
County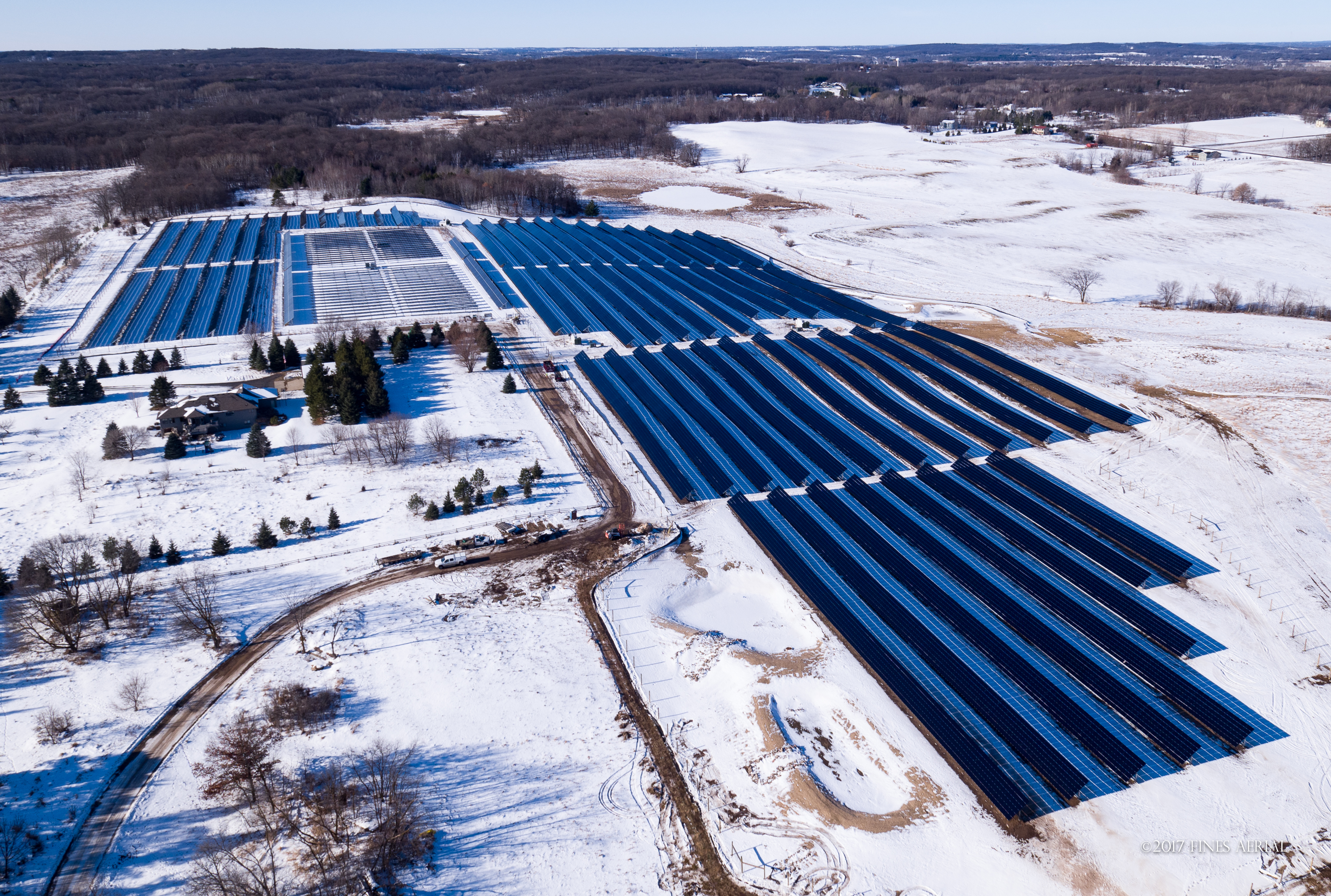 Saguache
County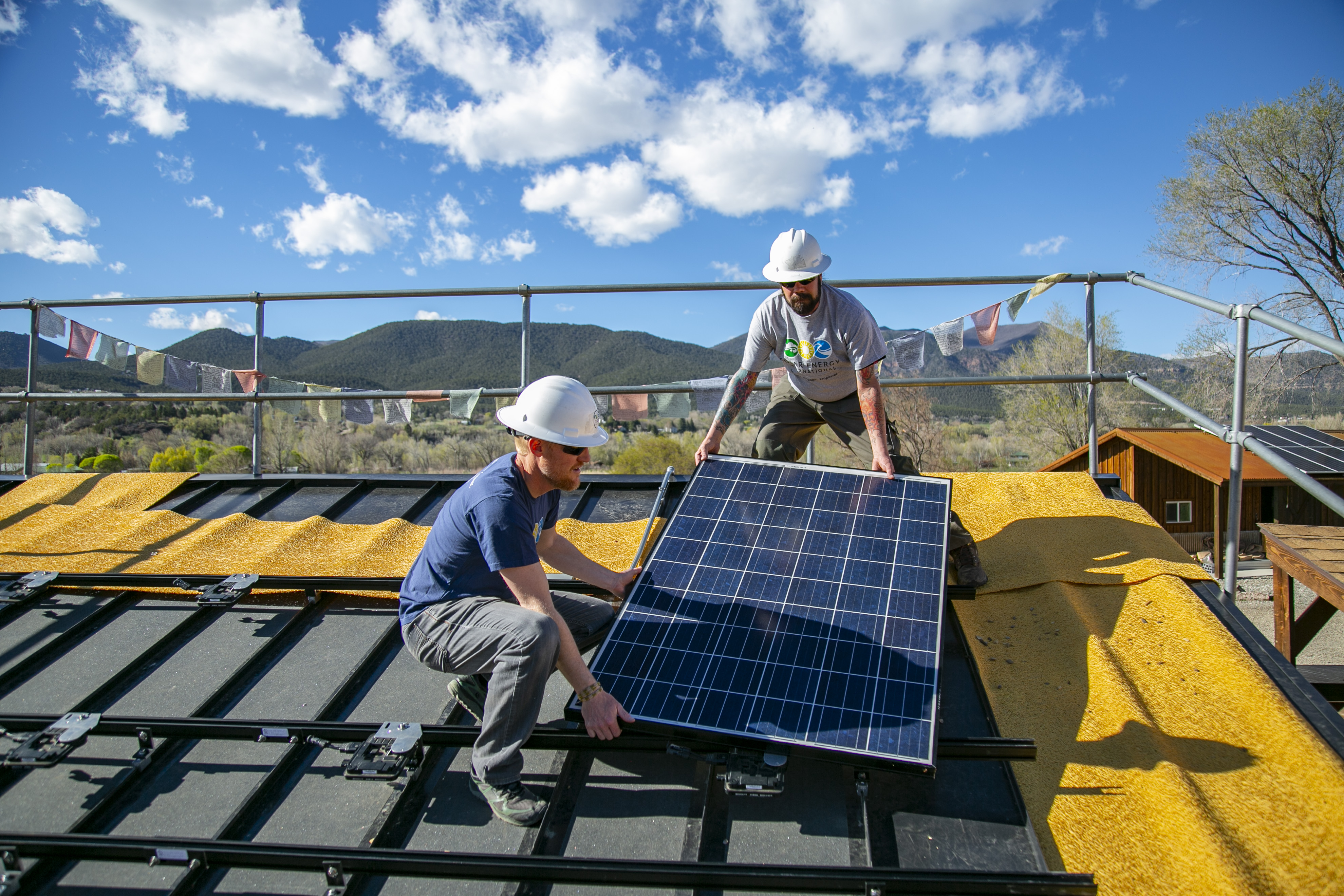 Empowering communities through Renewable Energy
Solar Energy International (SEI) is an educational nonprofit founded in 1991 that seeks to empower people, businesses, and communities through renewable energy. Offering online and hands-on courses, SEI has educated over 50,000 students around the world in how to design, install and maintain solar photovoltaic systems. SEI's mission is a world powered by renewable energy!
As a mission-driven organization, we responded to the economic downturn following the collapse of regional coalmines in our hometown of Western Colorado. SEI started their Economic Revitalization Through Solar efforts in 2015 with the help of AmeriCorps VISTAs. As an outreach program under SEI's nonprofit umbrella, Economic Revitalization Through Solar began to spur renewable energy adoption as a means of energy revitalization and economic development for our community. Since 2015 these efforts have launched three Solarize programs, created a high school trade-training program Solar in Schools, advanced the passage of C-PACE, and was awarded a bronze designation through the Department of Energy's SolSmart program recognizing solar positive communities.
Three Solarize programs amounting to 400 kW of installed solar, $1.5 million invested in solar, 60 new PV systems, and local solar installation company doubling their capacity
Facilitated low-interest financing offerings with local banks
Hosted grant workshops for USDA Rural Energy for America for farmers and local businesses
SolSmart Bronze Designation for Delta County
Honored with an award from the Colorado Solar Energy Industries Association (COSEIA)'s 2018 Solar Energy and Storage Awards
SEI started the Solar in Schools (SIS) outreach program to introduce concepts of energy usage, renewable energy technologies, careers and provide hands-on educational experiences to students and teachers in support of STEM initiatives in school. SIS provides solar lab kits, in class presentations, teacher trainings and even 10 hours of modular online educational material. In 2015 began a High School Career and Technical Pathways program with local high schools. This program brings SEI's industry-leading training curriculum to high school classrooms, and brings high schoolers in rural communities to our lab yard in Paonia, Colorado.
In Delta County, SEI has:
Trained over 70 high school students and counting!
Established a partnership with local rural electric cooperative Delta Montrose Electric Association (DMEA) to install five, 10 kW solar systems on area high schools part of the Solar in Your Community Challenge. DMEA committed $150,000 of unused capital credits for this program. The first system was completed at Paonia High School on April 2018 and offered hands-on installation experience to students
Received a Jared Polis Foundation Grant to conduct a solar and engineering training for area high school teachers in partnership with the Knowles Teacher Initiative.
Learn more about SIS on our dedicated webpage.
SEI implemented a C-PACE financing outreach program as a result of the 2016 decision by the County Commissioners to opt-in to the program. As a result, the first rural, Agricultural-centered C-PACE project in Colorado was in Delta County!
Solar Forward advisors help EVERY step of the way in planning a Solarize program. Every community gets a customized 'Solarize' logo, and a personalized timeline upon entry to the program. Below are some other benefits of the program.
FREE Application and Consulting
FREE for community groups to apply and receive consulting. The only cost is for your personal outreach campaign budget.
FREE webpage setup from a technical consultant (up to 8 hours).
COMPLIMENTARY Solar Energy International industry-leading training for program partners, including our PV101: Solar Training- Solar Electric Design and Installation (Grid-Direct) valued at $845-995/class.
COMPLETE toolkit with Solarize materials related to lead acquisition and management, solar pv technical support, marketing and outreach materials, financing resources and more. Toolkit contains over 20 documents compiled by industry expert consultants.
CONSULTING from a technical adviser from the planning stages through the duration of the Solarize outreach campaign.
Watch our webinar video resource: Going Solar: Insight from the Experts. In collaboration with the Colorado Energy Office, this free webinar provides a combination of the basics of solar energy and energy efficiency programs from trusted sources to demonstrate how we can effectively support the solar market in Colorado and beyond.
Through the Solar Forward program, the resources above and below are available for educational presentations, marketing material, FAQs, sign-up sheets, event best practices and MORE. 
Check out our latest webinar video resource: Renewable Energy Success Stories. In this webinar, you will learn about the tools and consulting offered through SEI's Solar Forward program, as well as first-hand accounts from past participants. CEO presents on their Energy Performance Contracting (EPC) program for Gunnison County and the NW Regional Solar Project.
Through the Solar Forward program, the resources above and below are available for educational presentations, marketing material, FAQs, sign-up sheets, event best practices and MORE. 
What is a Solarize program? Solarize is a group purchase model that began in Oregon in 2009 and hence spread to hundreds of communities. The Department of Energy's SunShot Initiative put together a playbook to highlight several case studies and provide information for other communities looking to overcome financial and logistical challenges of going solar with models like Solarize.
The Solarize Guidebook: A community guide to collective purchasing of residential PV Systems
To effectively promote solar energy in your community you must understand the local context. The National Association of Regional Councils published a handbook exploring local policies to promote solar, solar in permitting and planning and methods to engage stakeholders
Regional Solar Deployment Handbook
In an addendum to this, they shared an impressive resource sheet called the Solar for Economic Development Toolkit, with case studies and guidance for financing solar, implementing programs and understanding solar's economic impact
How can I encourage renewable energy for local businesses?
As part of the Department of Energy's SunShot efforts, the Solar Outreach Partnership compiled an exhaustive resource exploring solar's potential as an economic development tool. It also includes implementation resources for local communities and case studies.
HAVE MORE QUESTIONS ABOUT SOLAR FORWARD?