Bertram Peterson, SEI Spanish Program Curriculum Translator and Developer, recently participated on an installation of 24 kw interconnected PV systems in a refugee camp in Lesbos, Greece.
"In order to improve the living conditions in the camp, I joined a team from TU Delft to found Energy for Refugees, an NGO that aims to provide energy to those who need it most. With a couple of grants from the university and a crowdfunding campaign, we were able to fund and install a 24 kW, interconnected PV system in the camp. This system is expected to save approximately 10,000 €/year in energy and/or diesel costs and alleviate a portion of the stress on the local grid, thus helping avoid blackouts. At the same time students from TU Delft learned the hands-on side of solar and project management", Bertram shared.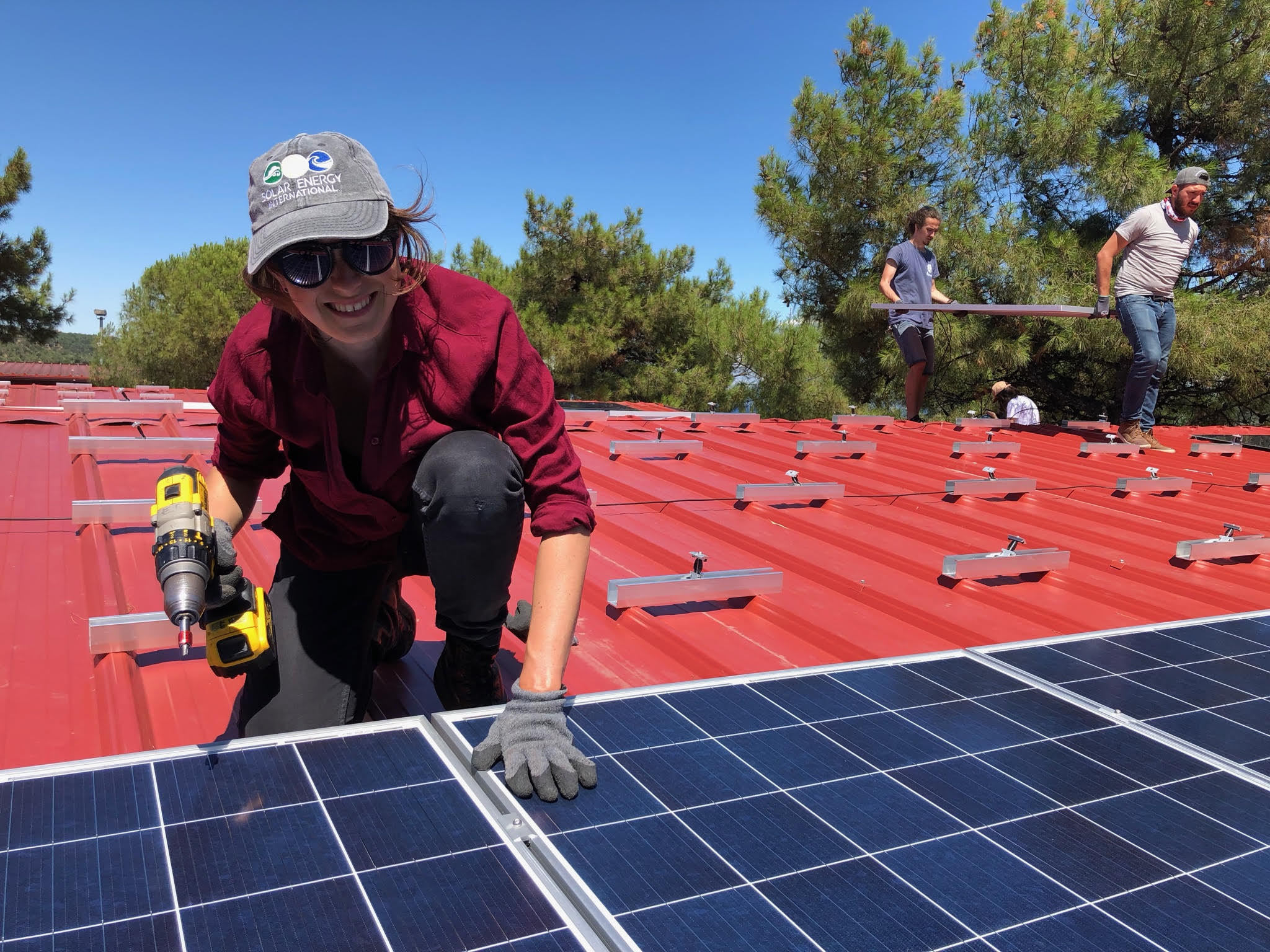 The island of Lesbos in Greece serves as the main entry point for refugees coming from the Middle East and Africa into Europe. When the refugee crisis escalated in 2015, the European and Greek governments reshaped a military base in Lesbos into Moria Camp to house incoming refugees while they await for asylum within the European Union. Due to the large inflow of asylum seekers coming to Lesbos through Turkey, Moria has almost always been overpopulated and is prone to blackouts and power shortages, particularly during the winter, when sections of the camp and surrounding areas are forced to shut down at scheduled intervals to avoid a full blackout.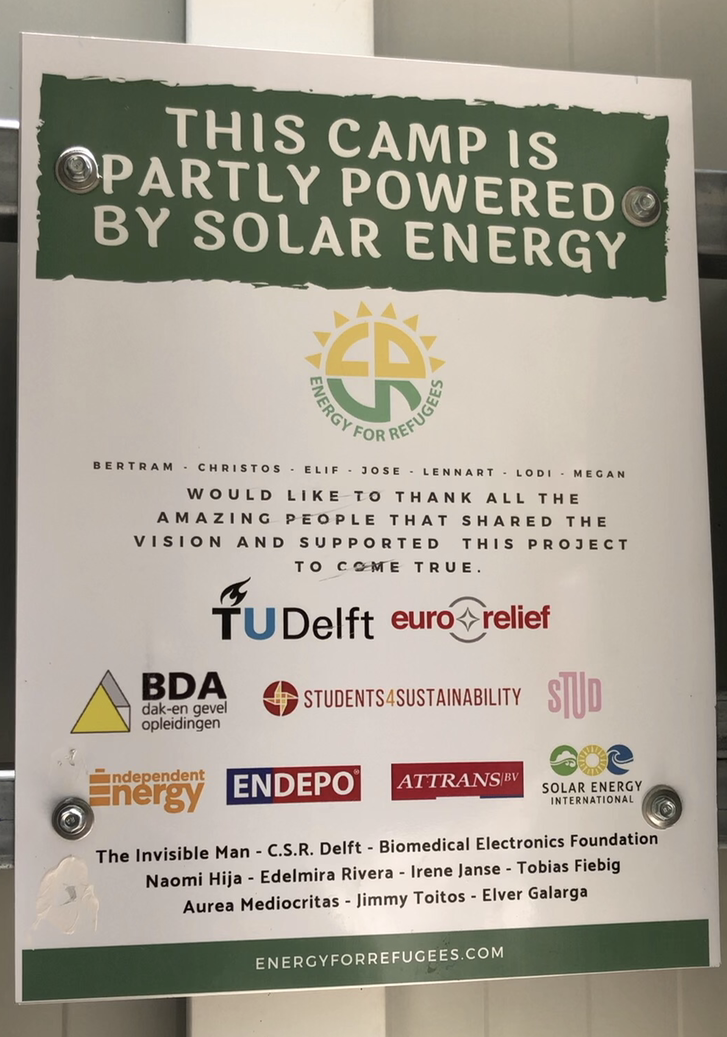 While the main camp is connected to the local grid, several subsections of it are only connected to diesel generators, which are costly, inefficient and very polluting. At the same time, electricity in Lesbos is mostly generated with heavy fuel oil, which is also very costly and polluting.
Thank you Bertram for sharing this story, it warms our hearts to know that SEI mission to empower people, communities and business with renewable energy educations becomes a reality through these kind of efforts.