With this facility SEI seeks to accelerate and expand access to solar training to Spanish speakers throughout Latin America
CARTAGO, COSTA RICA- Solar Energy International (SEI), an industry leader in solar energy technical training, opened its first International Solar Training Center in Costa Rica through a partnership with CFIA (Federated College of Engineers and Architects of Costa Rica) and CIEMI (College of Electrical, Mechanical and Industrial Engineers).
This new training facility will accelerate and expand access to world-class solar training to Spanish speakers throughout Latin America, building a strong solar industry in the region with qualified workforce in line with SEI's vision of a world powered by renewable energy. Since the beginning of SEI's Spanish Program in 2013, SEI has trained over 9,000 Spanish speakers, empowering Latin Americans with solar education, which has increased energy access for their communities.
The Solar Training Center SEI-CFIA is located in the province of Cartago, Costa Rica, inside the facilities of CFIA's Integral Training Center Uxarrací.
The center is fully equipped with the best tools to construct, commission and test solar electric arrays. It has 3 solar PV systems installed in compliance with the US National Electrical Code (NEC), which allows students to learn about the most up-to-date design and safety parameters. The systems are composed of leading technologies and popular products available internationally for students to build and wire photovoltaic arrays from the roof up.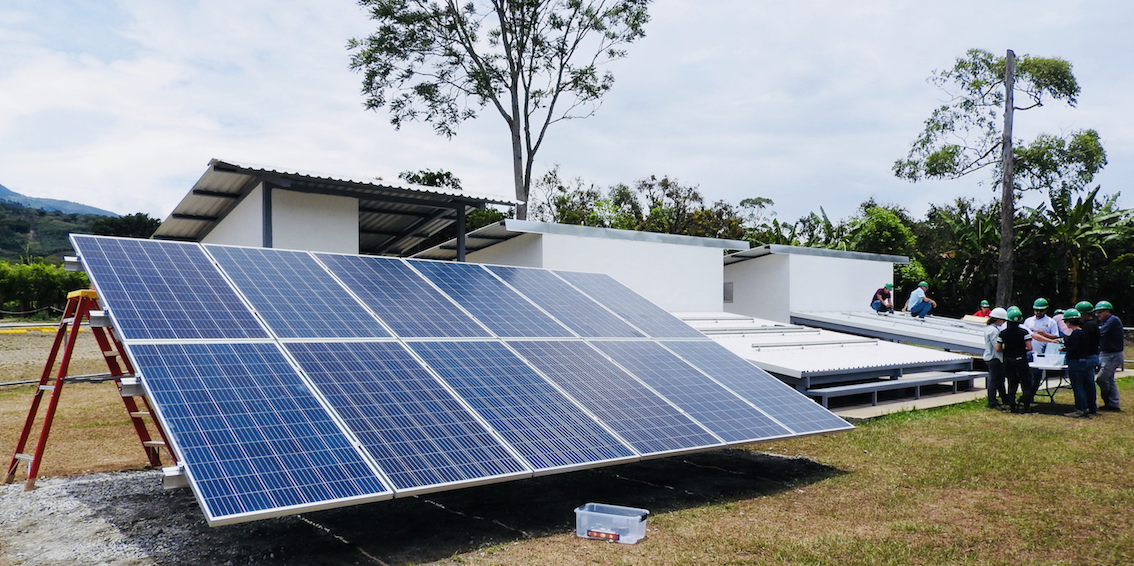 As it is SEI's commitment to bring the highest level of safety and training to Latin America, the center is constructed in compliance with OSHA regulations modeling the safest possible working environment for the students' learning experience. Equipment to teach safest procedures such as harnesses, electric insulating gloves, helmets and protective glasses are available and required for all students.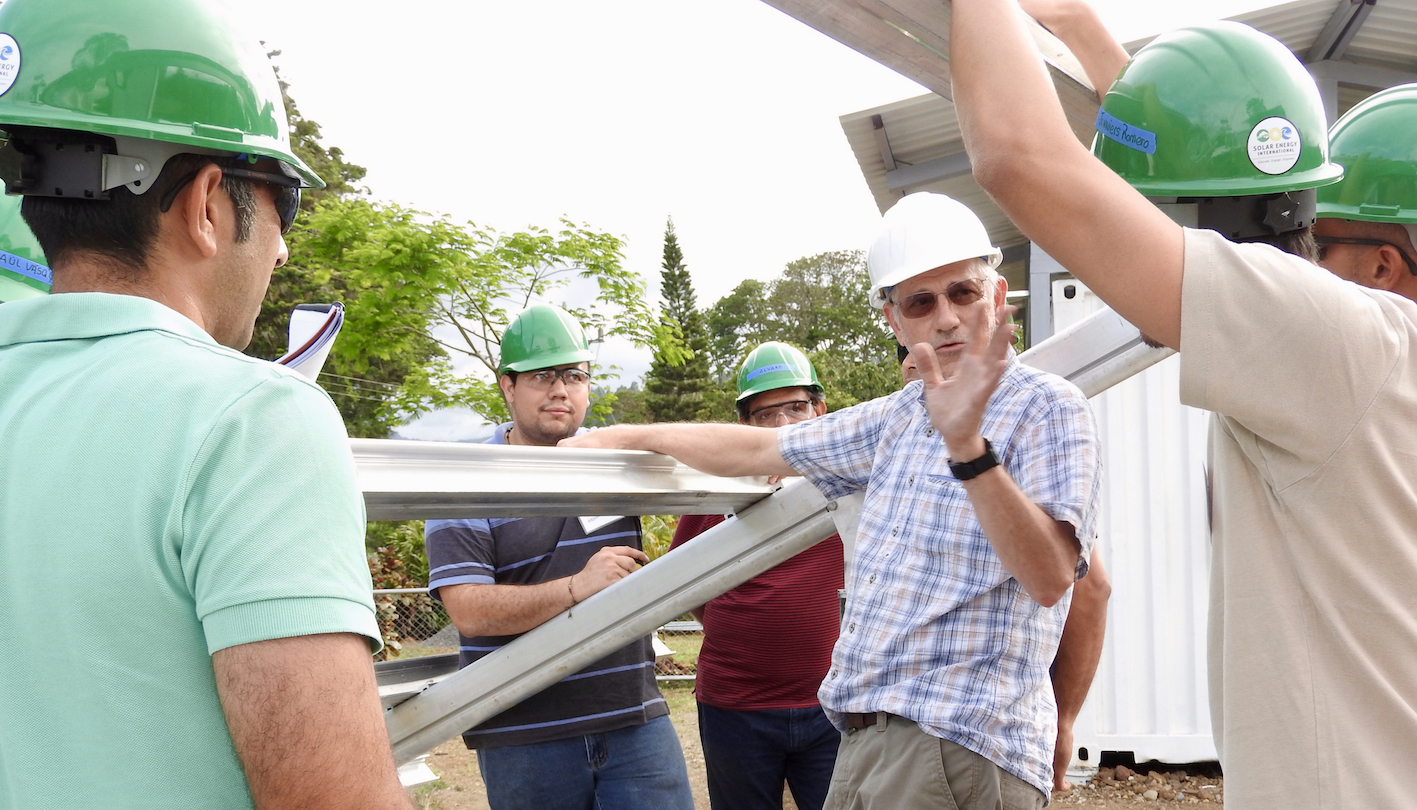 Industry professionals hired as instructors take SEI's leading curriculum and apply it for Latin American students to take a hands-on approach to system assembly, wiring and commissioning.  As photovoltaic arrays are modular, they are able to extrapolate the system to much larger sizes and capacities.
Marco Calvo, President of CIEMI Board of Directors said in regard the opening of the new center:
"By partnering with SEI, we are fulfilling the responsibility to offer our community the security that things are being done as they should, with high quality professional standards. From CIEMI we seek to offer solutions to the professionals of the solar industry so that they are able to build efficient, safe and reliable installations. The solar industry is growing in Costa Rica and in Latin America, and we want our workforce to be prepared to occupy the new jobs that the sector generates. We trust in the trajectory of SEI and the quality of its instructors to provide qualified education".
Matthew Harris, LatAm Business Development Director, said:
"The Costa Rica campus is an invaluable opportunity for SEI to bring high quality PV education to a growing Latin American market. Over 26 years of time-tested and evolving techniques stand behind SEI's academic and hands-on curriculum. It is SEI's mission to bring solar electricity to people around the world empowering people, business and communities"
Enrollments to take SEI's spanish courses in Costa Rica are now open. To learn more, contact the SEI Spanish Program Student Service team at [email protected] or call +1-970-527-7657 xt. 8. Or register online: https://www.solarenergy.org/es/cursos-en-costa-rica/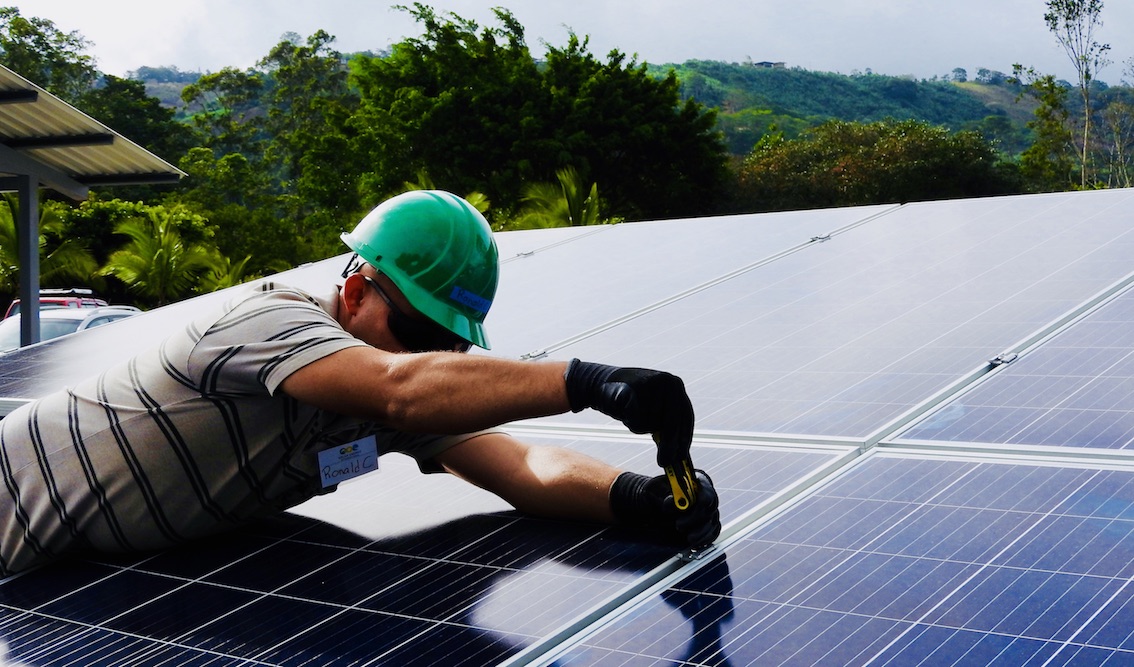 About Solar Energy International: SEI was founded in 1991 as a nonprofit educational organization with the mission to provide industry-leading technical training and expertise in renewable energy to empower people, communities and businesses worldwide. SEI envisions a world powered by renewable energy. To learn more about the Spanish Program visit www.solarenergy.org/es
About CFIA: The Federated College of Engineers and Architects of Costa Rica ensures the excellence and decorum of its members, for the development of an efficient, responsible and interdisciplinary professional exercise of engineering and architecture, to contribute to the security and sustainable progress of Costa Rica.
About CIEMI: The College of Electrical, Mechanical and Industrial Engineers (CIEMI) is one of the five colleges that make up the Federated College of Engineers and Architects of Costa Rica. The role of the CIEMI is to regulate the professional practice of all those professional areas of engineering that are attached to this school in Costa Rica and that currently correspond to 28 specialties.