Solar Energy International (SEI)'s Solar Forward technical consulting program is helping communities kickstart solar markets across Colorado! We're excited to share some recent updates.
SEI is currently partnered with the High Country Conservation Center (HC3) in Summit County, and a Montrose Solarize Coalition in the City of Montrose, providing technical assistance to both of these teams to help them implement Solarize programs.
Summit County officially launched their 13-week outreach campaign last week. The launch event was a major hit with over 60 community members in attendance in addition to HC3 and Solarize partners. Between June – August 2019, the Summit Climate Action Collaborative is offering residents and businesses who sign up to install solar panels the ability to leverage bulk-purchasing power to take advantage of exclusive Solarize discounts.
Even more exciting, local governments throughout the program are supporting the Solarize program by offering additional discounts to people who go solar within the timeline of the program. Check out some of the available rebates below:
Breckenridge:

$1,500 for the first 25 participants

Frisco:

Council Votes June 11 on $1,500 for the first 25 participants

Dillon:

$400 to anyone who has completed a home energy audit first

Summit County Government:

$1,500 to the first 10 participants
Read more about Summit's Solarize program on their webpage. We're so excited to see local government support in solar market growth, and we hope to see similar partnerships through Solarize programs across the state moving forward.
Additionally (pictured above), Montrose's Solarize Coalition's planning stage of their program is in full swing! Solar Forward Program Manager Mary Marshall traveled out to meet with the Team for workshops and technical consulting. Their program is slated to launch in July.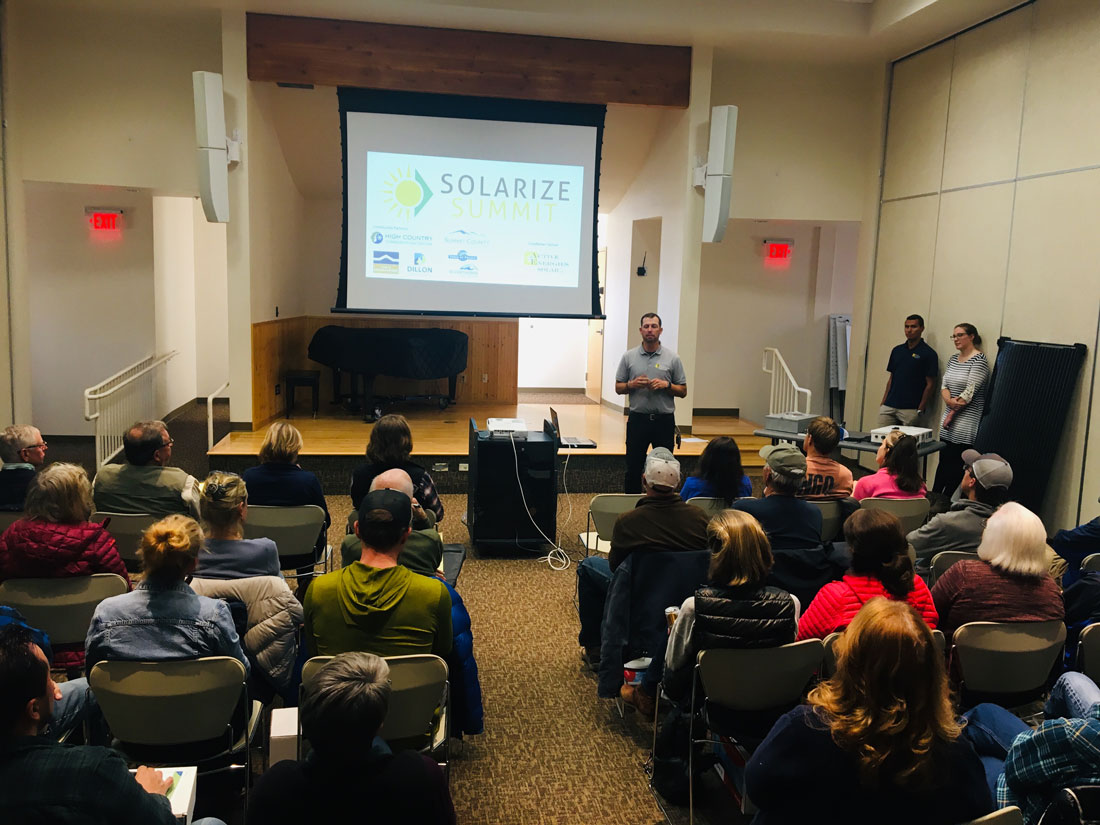 What is Solar Forward, and how does it help communities Solarize?
The Solar Forward program gives nonprofits or community groups located in rural Colorado communities the opportunity to partner with SEI to implement initiatives aimed at kickstarting solar markets, such as the Solarize program.
Nonprofits can apply to be accepted into the program, and upon entry they receive a toolkit for a Solarize program, and a year of advising from an SEI technical adviser, to help them implement a Solarize Program.
The toolkit is comprised of customizable tools and documents needed for a Solarize program. The toolkit and consulting are totally free to communities, and some of the offerings include:
Request for Proposal and system for choosing a partnered installer
Customizable marketing tools including banners, flyers, yard signs and more
Guides compiled by industry experts on social media marketing, event hosting, and more
Tools on how to make sense of solar financing and other frequently asked questions on solar installations
Powerpoint presentations and educational tools for community members
Up to 8 hours of free technical consulting to set up your website and lead management database
Free SEI industry-leading trainings for program coordinators or installers
Solar Forward is accepting applications on a rolling basis. For more information, contact the Solar Forward Program Manager Mary Marshall at [email protected] or call 970-527-7657 extension 116.
15 residential solar projects installed*
100 kW total in combined installations*
$75,000 reinvested into the local economy
118,058 kilograms of carbon emissions offset
Four local jobs created
*Installers anticipate a few more systems coming in
Even more exciting, according to the Gunnison Country Times, where the program was highlighted, is that residential and commercial solar development has been surging in the valley since April 1. Since then, a total of 25 new residential solar projects totaling 136 kW have either been installed or are in the works. Educational outreach on solar and energy efficiency for the SEI-supported Solarize program began in February and concluded at the end of May.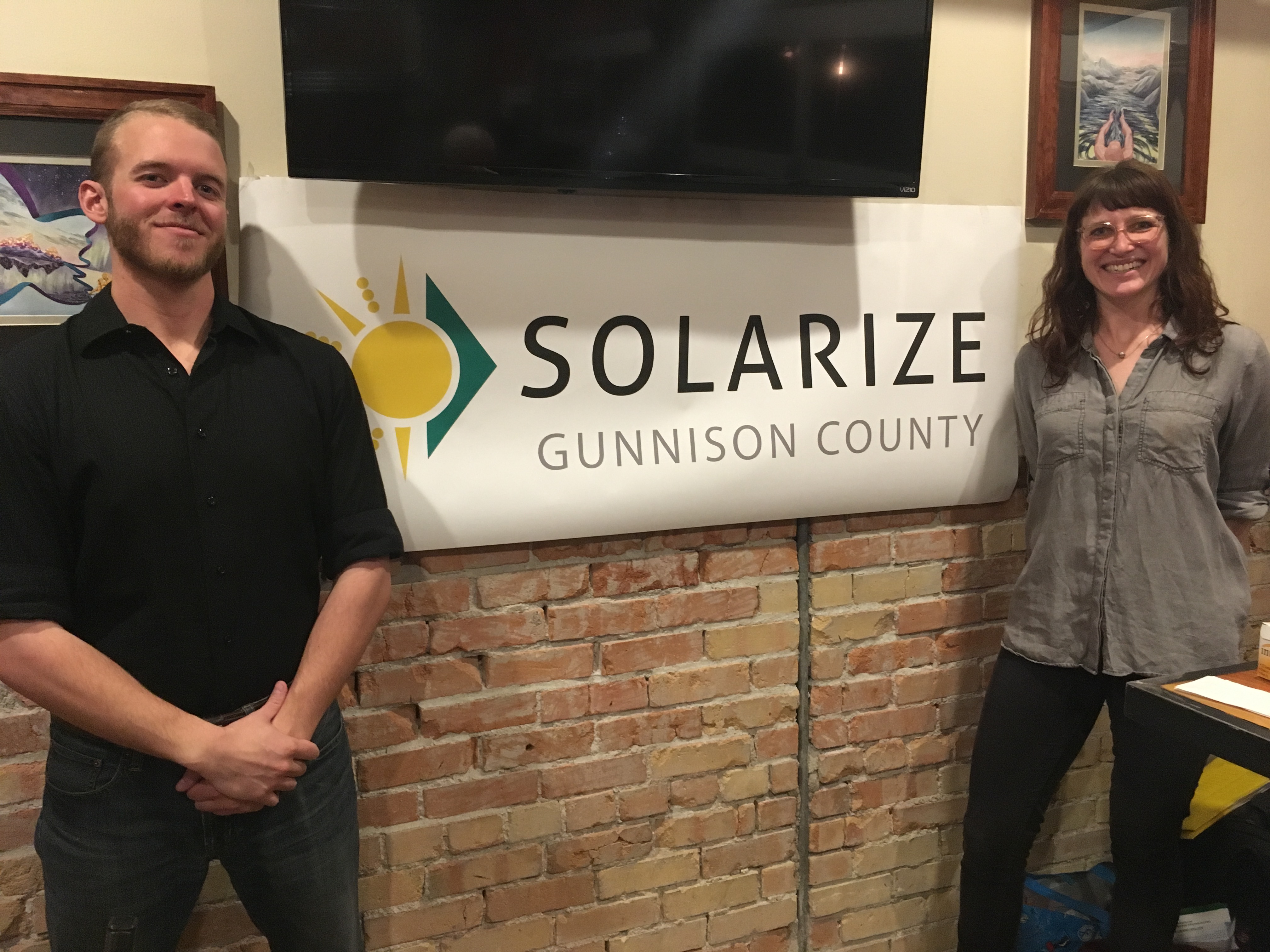 Solar Forward in the news: