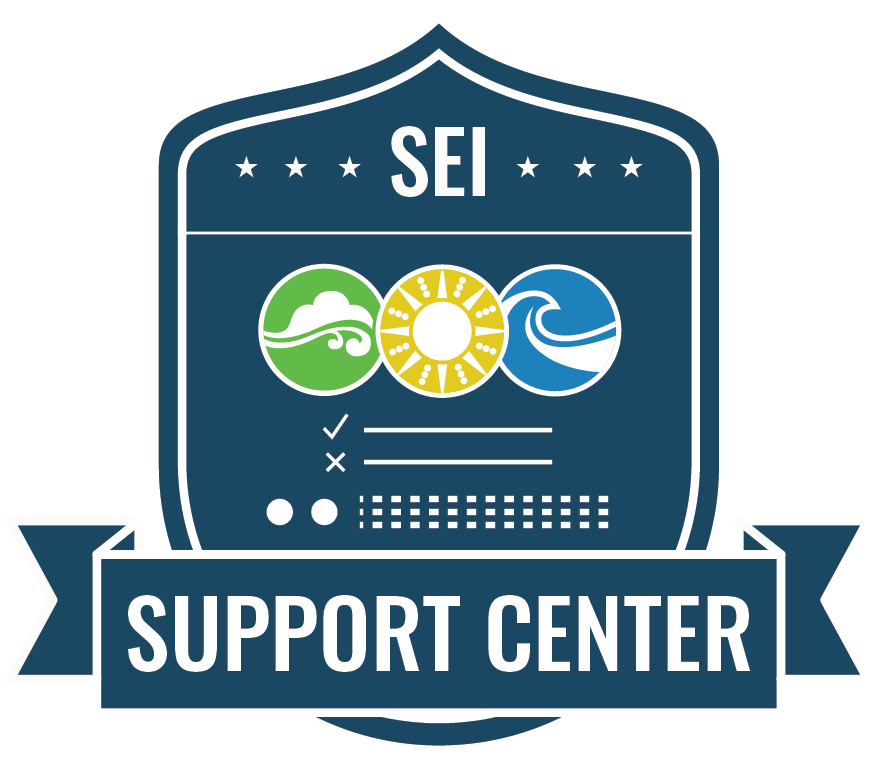 TRAINING LOCATIONS
Explore SEI's training locations.
The SEI Student Support Portal is your one stop online resource to find the answers to the most common questions about our training program and the overall SEI Student experience. Here you will find resources, including certification information, our training program structure, tuition and scholarship information, and other commonly asked questions. If you have questions that are not found here in the SEI Student Support Portal or would like to speak with a Student Services Counselor, don't hesitate to reach out to us via email or phone.
Request General Information
Contact a Counselor
Required fields are denoted with *
What are your In-person Classes & Labs like?
Our main training facility is in Paonia, CO. Our Paonia, CO classroom and state-of-the-art lab facility are excellent learning environments, conducive to both deep focus and having fun. Located in the town of Paonia (pronounced PAY OH KNEE UH), on the Western Slope of Colorado, there is no lack of beautiful views and nice weather. In addition to our training facility in Paonia, CO, we have a lab facility in Costa Rica and have also established a dedicated Middle East and Africa program to better serve the needs of this emerging region.
What's the town of Paonia like?
Paonia is a wonderful place to visit, with tons of outdoor hiking, fishing and biking opportunities, vineyards and farm-to-table restaurants.  Many students will stay a few days before and after the training week to enjoy the area and make a small training vacation out of it, sometimes even bringing along the family. More Info…
What are your In-person Class & Labs like?
Transportation
The closest airports to fly into are either Grand Junction or Montrose (Denver is not recommended unless you have time for a long and scenic 4 to 5 hour drive each way).  For ground transportation, we provide access to an online ride share board where you can connect with other students, as well as discount codes towards rental cars and information on private shuttles.  All travel logistics including lodging info are located here on our website.  Other detailed information will be sent to you in your email confirmation once you have registered for the lab week or classroom based course.
Lodging
There are several lodging options including hotels and motels in Paonia who offer discounts to our students, and you can also obtain an extended lodging option list by request.  Lodging prices range from $50/night to $150/night.  Camping options are limited and most are a 45 minutes drive from campus. Students are responsible to arrange and pay for their own travel, lodging and food throughout the training.
Pets
Regarding your dog, we have a policy not to have dogs on campus. We can recommend some boarding options.
What are your Costa Rica Labs like?
As of 2019, we began offering our PV201L grid based hands on course in our lab yard in Costa Rica. This course is usually offered one time per year during Colorado´s winter months. The course is taught by SEI instructors in a state of the art lab yard, the material is conducted in English. It has the same format as our similar lab course in Paonia, as it is taught for five days from Monday to Friday.
What's the Costa Rica location like?
Costa Rica is a beautiful place to visit, so if you have time to add to your trip at the beginning or end of the course, it is highly recommended as you may want to travel and get to see other parts of the country. There are two airports in Costa Rica, the closest one to the Lab yard is the San Juan International Airport, airport code SJO, which is about a two hour drive from your course. We have a venue page where you can read all information regarding the location, and if you ask we will happily provide you with our resource guide with additional details regarding expectations of the course and the country.