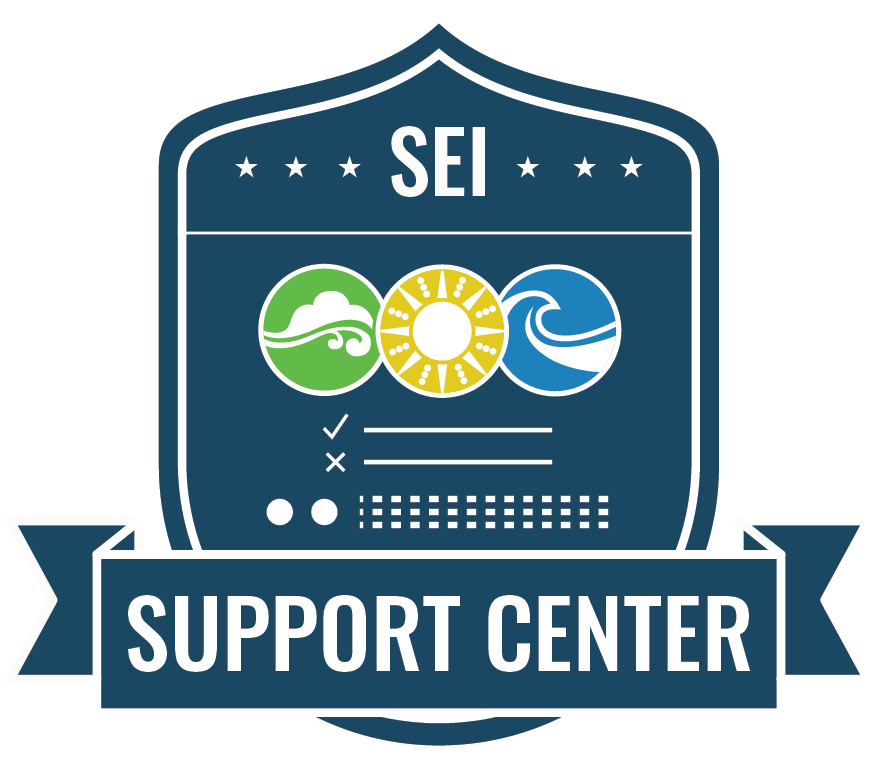 TUITION PAYMENT OPTIONS
Get a financial overview of tuition and payment programs.
The SEI Student Support Portal is your one stop online resource to find the answers to the most common questions about our training program and the overall SEI Student experience. Here you will find resources, including certification information, our training program structure, tuition and scholarship information, and other commonly asked questions. If you have questions that are not found here in the SEI Student Support Portal or would like to speak with a Student Services Counselor, don't hesitate to reach out to us via email or phone.
Request General Information
Contact a Counselor
Required fields are denoted with *
SEI Course Tuition List
For course pricing/program tuition, click here.
Form of Payment
The most common form of payment for our training is by credit card. We also accept checks by mail, wire transfers (International transfers may carry additional fees), ACH and Paypal. Payment Plans are available for the SEI Solar Professionals Certificate program. Applicants can apply to be considered for a payment plan during the certificate program application process. A payment plan will usually consist of $500 down and a monthly payment of $500.View SEI Solar Professionals Certificate Program details… 
SPCP Program Incentive Pricing
Purchase an entire Solar Professionals Certificate training program up front (or add in all of your remaining courses to complete a program) and receive $100 off retail pricing on each course! View Program details… 
SPCP Program Monthly Payment Plans
You can apply for a payment plan with SEI to cover the cost of your full Certificate Program.  If you are approved for a payment plan, you will be required to pay a $500 down payment at the time of registration.  Monthly payments of $500 (suggested) will begin on an agreed upon day of the month. Contact us to set up a monthly payment plan. 
Pay as you go
If you do not have the funds to pay for the entire Certificate Program or Introductory Package, and do not qualify for the other funding options shown here, consider paying for one course at a time, starting with PVOL101 Online. View upcoming courses…
Workforce funding
If you are unemployed or underemployed, you may qualify for Workforce/Job retraining funding for part or all of your tuition cost for training with Solar Energy International (SEI). More Info…
Workforce funding
The first step is to decide which training you are interested in starting out with, either the PVOL101/PV101, or perhaps a more complete training package such as our NABCEP PV Associate Prep Package or our complete Solar Professionals Certificate Program.  You can see our current training schedule including courses, dates, and pricing here. Feel free to call an SEI Counselor at 970-527-7657 option 1 to discuss which training is right for you.
The next step is to schedule an appointment with a counselor at your local workforce office.  You can find your local workforce office by using the workforce locator.  They will use their local/statewide system as well as their national site to search training providers that are approved for their workforce funding program.  If SEI is not on their approved training provider list, please get the name of your workforce counselor, to connect them with your Counselor at SEI and we will work to get on their list of approved trainers, if possible, so that you can take advantage of the funding.
Scholarships
If you are in financial need and have exhausted all other options, including looking into Workforce funding, we do have a limited scholarship program that assists students in need with tuition cost coverage. More Info…
Scholarships
Generally, the scholarships awarded are partial scholarships, starting off with online training that does not have the additional costs included with traveling to an in-person training.  To read more about and apply for a scholarship with SEI, please visit our Scholarships page.  The application will ask you if you have already looked into or applied for Workforce funding, and will also ask if you have taken and passed our free online RE100 Introduction to Renewable Energy Course.
GI Bill/VA Funding for Veterans
Solar Energy International's (SEI) Solar Professionals Certificate Program is authorized to accept Veterans Education Benefits for qualified candidates and offer outreach programs for veterans and active duty military personnel. Learn more…
Work Trade
For over 20 years, SEI's Work-Trade Program has enabled people to help to strengthen and grow SEI while earning their tuition through work-trading (limited/seasonal positions). In fact, the majority of our current staff were once work-traders. Learn more…
Discounted NABCEP PV Associate Training Package
Sign up for SEI's NABCEP PV Associate Prep Package for discounted pricing on your first two courses, and earn the NABCEP PV Associate Credential! Sign up now…
Free online Renewable Energy course
RE100 is a free course that covers the basics of renewable energy, and is a great way to start training with SEI, without any cost incurred. Start now…